Affiliate Summit West 2015 #ASW15 Rise of the 6 Figure Blogger Questions and Answers
Before I get into it, I wanted to answer one of the audience members that had a bit of a jaded view on the speaker's perspectives on making money online.
Let's get this out of the way. The infrastructure you need to run your own membership site for example is minimal. As a real life practical example, I built one of John Chow's websites, the total cost in materials was less than $500.00.
My fee to build him this site wasn't cheap, but it paid off in the same week it launched. John spent a good amount of money but the site launched making over $10,000 a day. All that we ever have to do to maintain that site is to update WordPress, WordPress plugins and that's it. The plugins take care of everything and you just need minimal time to manage it.
If you think you need "all this infrastructure" and maintenance, you're simply overcomplicating, procrastinating or you're afraid. Get on it, do it and work at it. It works.
Ok, going into the rest check out this awesome group of bloggers rocking the room!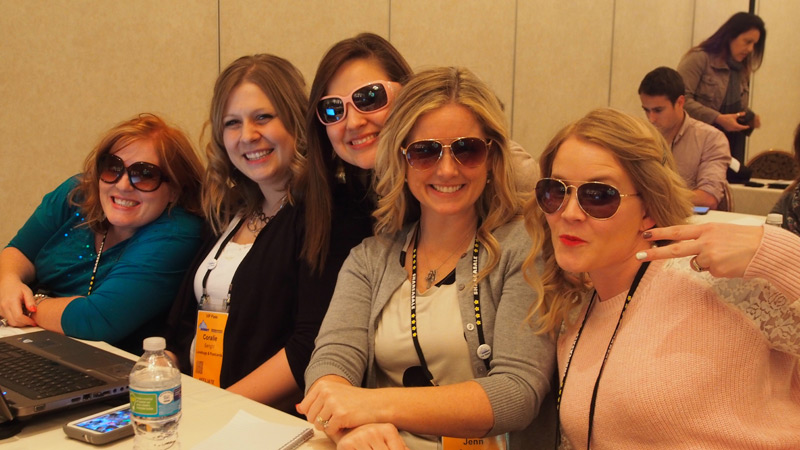 One of the sessions that is becoming a staple of Affiliate Summit is the Six figure blogger panel. For Affiliate Summit West 2015, it has been renamed to Rise of the Six Figure Blogger.
John Rampton (JR), John Chow (JC), Zac Johnson (ZJ) and Matthew Woodward (MW), just covered all their tips, tricks and secrets to success as a blogger.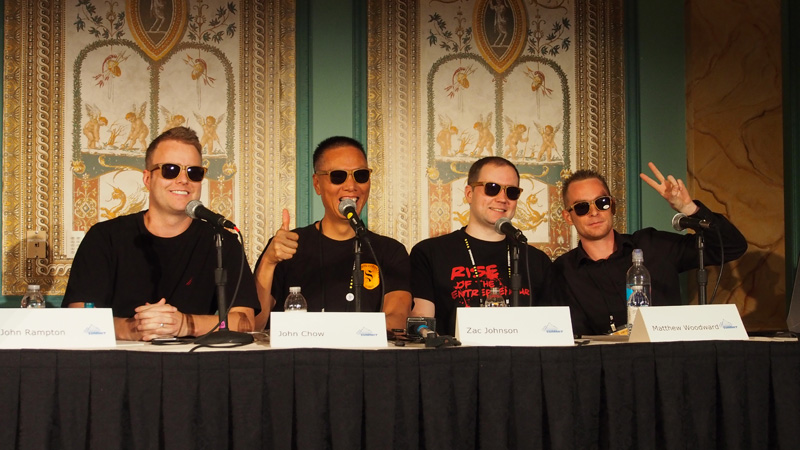 Questions
How do you define your niche before you start?
JC - keyword research and interest and passions.
ZJ - You need a business model even if you're passionate so look for profitable niche. Look for your passion but make it practical or educational so you can make money.
This was a topic that was brought up a lot. Narrowing down into your niche or "niche down."
* Create content that ransk on Google and then recommend products.
What should I do once I start my blog?
JC - Deliver value before you push products. START your email list NOW! With an email list you will get retention and returning customers.
ZJ - Create really good content on your site and promote, interview and feature the leaders of the industry.
MW - Provide value and content that is outstanding. Use the content you've created to get into the communities where the audience is. Forums, networks, etc.
JR - Live where your audience lives! - Find your audience, forums, networks.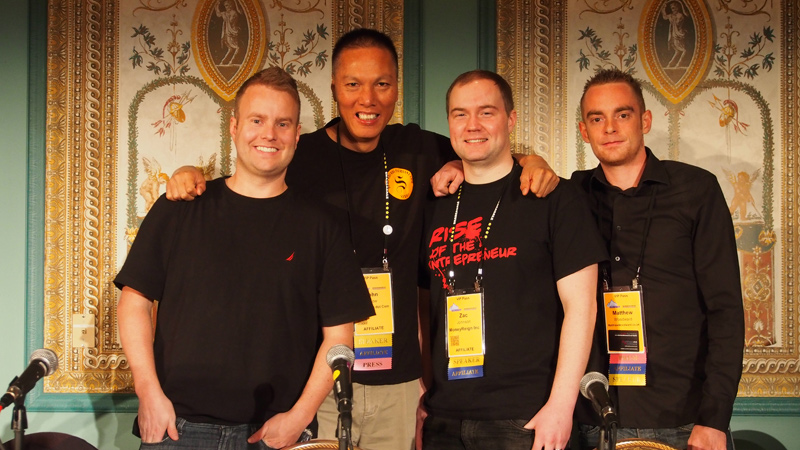 What about guest blogging? should you do it, do you do it, how do you do it?
JC - Does not guest blog generally unless the site in question is highly authoritative and highly ranked.
ZJ - Really good valuable content and ask for people that are involved with the article to get social share.
MW - Only have guest blogged once (twice by accident).
How frequently should I blog?
JC - There is no hard set number, but consistency is more important.
ZJ - As frequently as you can produce great content.
MW - Consistency.
Where does the money come from?
JC - Mostly my own products.
MW - Affiliate marketing.
ZJ - Besides the money, there is a lot additional vaulue and benefits that come to you as a blogger. Brand building.
JR - Advertising is a small part of it, you need to diversify into other revenue streams that are applicable to your audience.
Recommended links:
I should also let you know that if you want to start a profitable blog, you can talk to me. I help many of the top bloggers and new bloggers. If you want a no nonsense approach and you want to have your blog up and running within 24 hours then go here and get your account then email me the information, I will set it up for you at no cost!