Set your Gravatar and stand out from the rest.
If you're a blogger, and participate on websites with comments you want to know about this.
As you strut around the web, leaving your comments here and there and making an impression on people with your oh so clever wit, you should make sure you have configured your avatar. More specifically go on and configure it in Gravatar. Gravatar is the most popular service for this sort of thing, and for a good reason. It's so easy to setup.
After you've setup your e-mail address in your Gravatar account, your comments on most websites will begin showing your picture next to them. Take a look at the image below: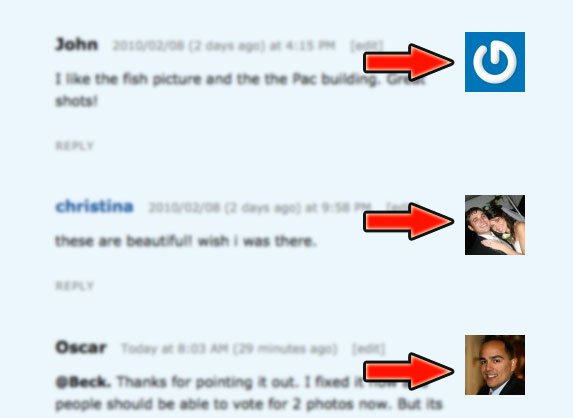 So now when you leave comments your picture will show up next to it, instead of the G from gravatar, or the mystery man, or any of the other default icons available in most blog platforms. For example, here are the options available to WordPress users: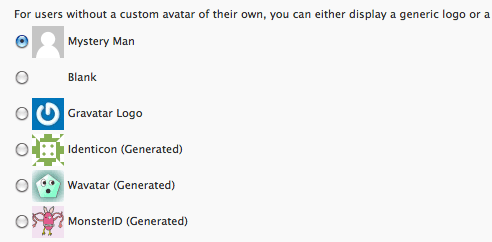 You don't want to be known as the Identicon, or MonsterID or Wavatar do you?