Free Lunch Friday is Where You Want to Be.

The Free Lunch Friday is an awesome organization that helps the global economy. And you should be a part of. As you might have read on my blog before, I'm one of the leaders for this group so it's no wonder I feel so enthusiastic about it. But I felt this way about the organization even before I became a leader for the Orange County chapter.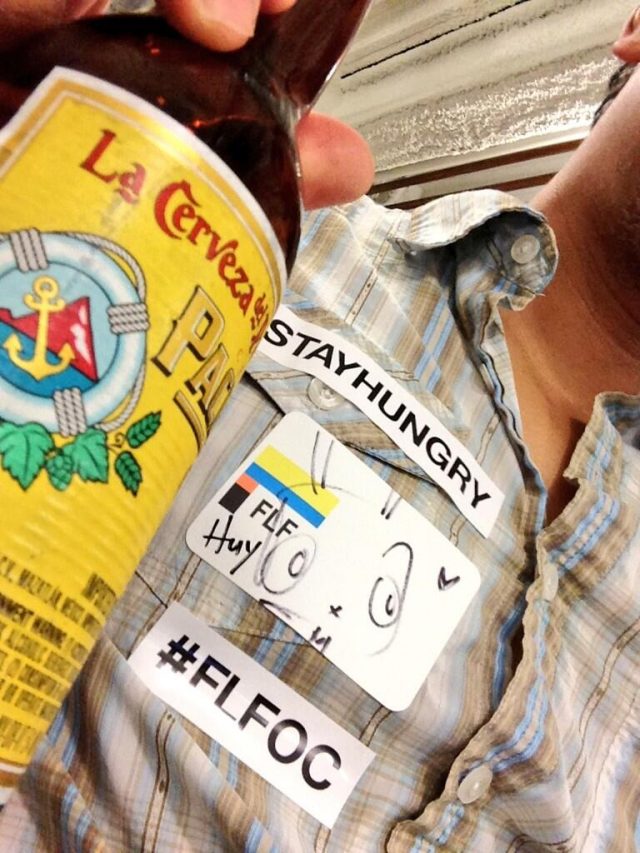 Free Lunch Friday is a global non-profit on a mission to feed the hungry startups and entrepreneurs that feed our global economy. We literally do that. We feed local startups and entrepreneurs on the last Friday of each month.
We feed you both food, and content and connections, and don't forget the beer! And frankly, can you say no to free beer?
Well, Today is about half way through July and our next Free Lunch Friday will take place in two weeks from now. For my network in Orange County, you know where you need to be on July 26. Be there. No ifs buts or lame excuses. If you haven't been to a Free Lunch Friday for a month or two, now it's a good time to save the date and join us. If you have never been to one before then it's time to get to one.
Even if you are not in the Orange County area, you can find us in about 5 other cities across the country and there's talks of two new cities joining the movement this July. Rumor is that San Diego and San Francisco will be joining us. Last month, we added Miami! So all in all, you can find a Free Lunch Friday event in Los Angeles, Detroit, Miami, Orange County, Austin and more coming soon.
Great grub and people at #FLFOC @ROC_USA Thanks guys! Always an awesome entrepreneur event @notagrouch @im_HuyNguyen pic.twitter.com/dcR7G3znoa

— James Mai (@jimmai) June 28, 2013
If you absolutely can't make it, then join the conversation online. You can find The Free Lunch Friday on Facebook, or on Twitter. And The hashtag we use for Tweets and Instagram is #FLFOC or just replace "OC" with the city or location you're part of. The Free Lunch Friday hosts lunch for you guys but sponsors make this possible for us. So American Airlines is a national sponsor and each location has local sponsors that make it happen so if you attend an event, please try to find out more about the sponsors, maybe mention them on your tweets and facebook posts and get to know how they support our growing communities! Our two sponsors for FLFOC are Trinet and Inmotion Hosting.
Awesome team from @roc_usa! Are you ready for #FLFOC! Starting soon. Thank you @AmericanAir for making this possible pic.twitter.com/qiE0QXNp8j

— Oscarstech (@OscarsTech) May 31, 2013