How to Keep up with Websites Without RSS Feed – #30DBC Day 18

ChangeDetection.com
This allows you give them a website address, and as it changes, they'll notify you via email. From their own website:
ChangeDetection.com provides page change monitoring and notification services to internet users.
http://www.changedetection.com

WatchThatPage.com
Watch that page with this service. You can register and get a running list of all the pages you're monitoring. You can also use their handy bookmarklet that makes using their service a breeze. From their own website:
WatchThatPage is a service that enables you to automatically collect new information from your favorite pages on the Internet.

Followthatpage.com
Follow that page even without RSS. This service lets you add your page and get notified upon changes. Similar to some of the other services, this also features a filtering system to let you ignore certain changes about the website. Limited to 100 checks per day. They also have a Firefox extension. From their site:
Find new jobs, news, prices, and any other changing information on any website.

Page2rss.com
I think this might be my favorite service because it just feels a lot more modern. The service gives you an RSS feed instead of an email which is great because then I can get that on my Google Reader. I could also feed the RSS to notify.me and get SMS notifications or updates directly to my instant messenger. From their site:
Page2RSS is a service that helps you monitor web sites that do not publish feeds. It will check any web page for updates and deliver them to your favorite RSS reader.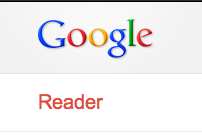 Google Reader
A rather new feature, Google Reader will take any website you give it, then if there is an RSS available, it will let you subscribe to it. However, if the site does not have it available, then Google Reader will offer to create a feed for you and allow you to subscribe. Google offers a way for site owners to opt out of this service. From a Google Reader Blog post:
We provide short snippets of page changes to help you quickly decide if the page is worth revisiting and we're working on improving the quality of these snippets. If you don't want Google to crawl or create feeds for a specific site, site owners can opt-out

Update Scanner
Update Scanner is a Firefox Extension that works to keep you updated about your favorite websites that don't provide an update mechanism like RSS or feeds. You need to use Firefox and install this little extension to get its benefits. From their page:
A Firefox extension to monitor web pages for updates. Useful for websites that don't provide Atom or RSS feeds.
http://updatescanner.mozdev.org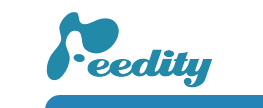 Feedity
Another great service to provide you with updates about the stuff you care about when the website does not provide RSS feeds. It also has support for combining feeds and republishing on your own website. They offer multi-tier professional plans starting at 39/year and they have a limited ad-sponsored free version that includes up to 10 feeds, 10 items per feed and 5 hour update intervals.
Feedity is a revolutionary service that generates RSS web feeds for web pages without a web syndication format. With Feedity you can create an RSS feed for any webpage

Femtoo
Service oriented, Femtoo is dubbed The tracking and notification tool. They also offer premium plans with a free option as well. Features 30 minute update intervals year round. Updates are available to a variety of destinations, including SMS, email, trackback, and others. From their site:
Powerful notification rules - Only receive notifications of particular content changes. Intelligent warning system - also acts as a site monitor.
What other tools can you use to keep up with websites that don't provide an RSS feed?