I'm in Hawaii Eating 10 Dollar Burgers for Double the Price
We arrived at Honolulu airport safe and sound. Our driver was waiting for us and things were going great. Once we arrived at the hotel and met our party, it was time to eat! We were pretty tired and I had one of the wrst allergy episodes I've had in years. I couldn't stop sneezing, eyes were red and watery and my nose resembled a faucet left open.
Ha! but we made it, and that's what matters.
We unloaded our stuff and headed down to Tropics. One of the beach front restaurants at our hotel. I don't usually expect much from hotel resaurants, even at the Hilton. But this was pretty good.
I started with a Mai Tai. I should tell you that this is my first Mai Tai ever. As far as I can recall, I have never ordered one before. I'm more of a gin & tonic kind of guy, But I'm in Hawaii so I figured, why not!
The Mai Tai was awesome. This is my new favorite beach cocktail. Gotta find out how to make one...
The food was good but it all depends on the price. For $19.00... the burger I ordered was just okay. If It were $14.00, it would have been amazing. If I judged it only on price and taste, it was okay. But this burger comes as a whole experience. The flavor was good and although the patty was overpressed and slightly overcooked beyond the medium level that I requested.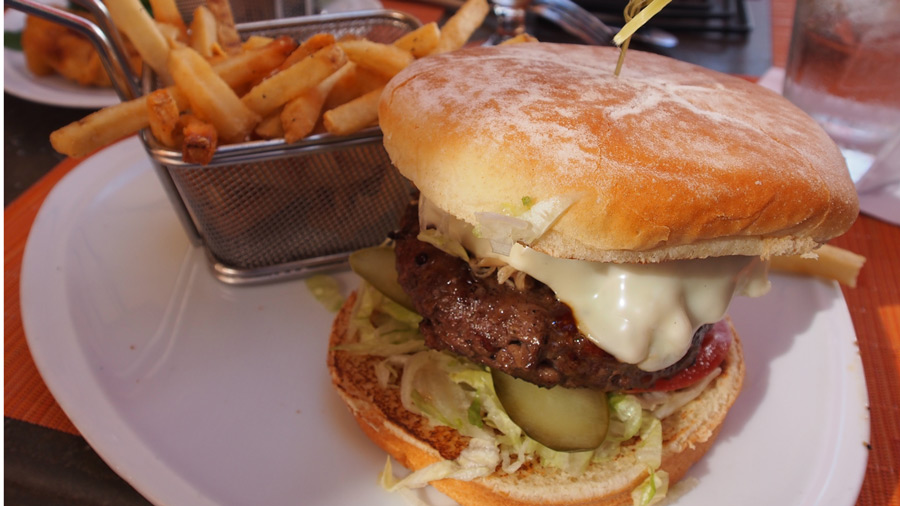 It is a 1/3 lb beef patty served on a super soft and sweet bun topped with sweet pulled pork. They finish off the burger with tomato, pickle and some lettuce
For Claire we ordered the fish and chips which came with a small bowl of cut fruit. The fish and chips was neither here nor there. It was just fish and chips. Helen in the other hand ordered the spicy kalua chicken sandwich which was good too. Served on a ciabatta type of bread, it also could have been much better but it came up short with a thin piece of chicken that was overcooked. I liked it enough, but probably wouldn't order it for myself.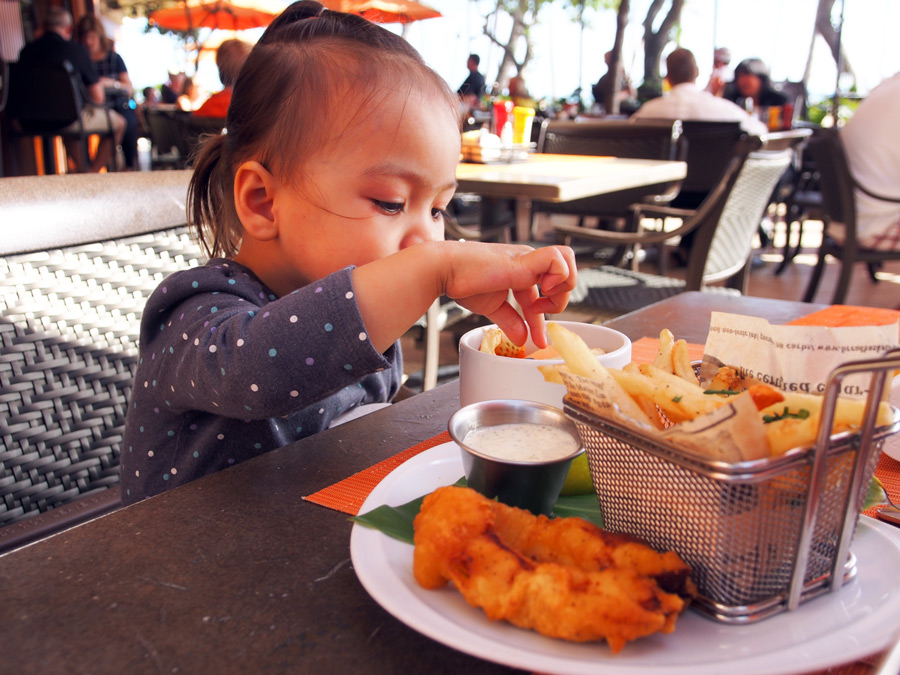 But you don't come to Tropics to eat amazing inexpensive food, you eat there to enjoy an amazing view of the beach and the ocean while enjoying your vacation with a Mai Tai, and your loved ones. So if you're thinking about it, go check it out, just make sure you get a beach front seat. The experience is worth the $60.00 lunch.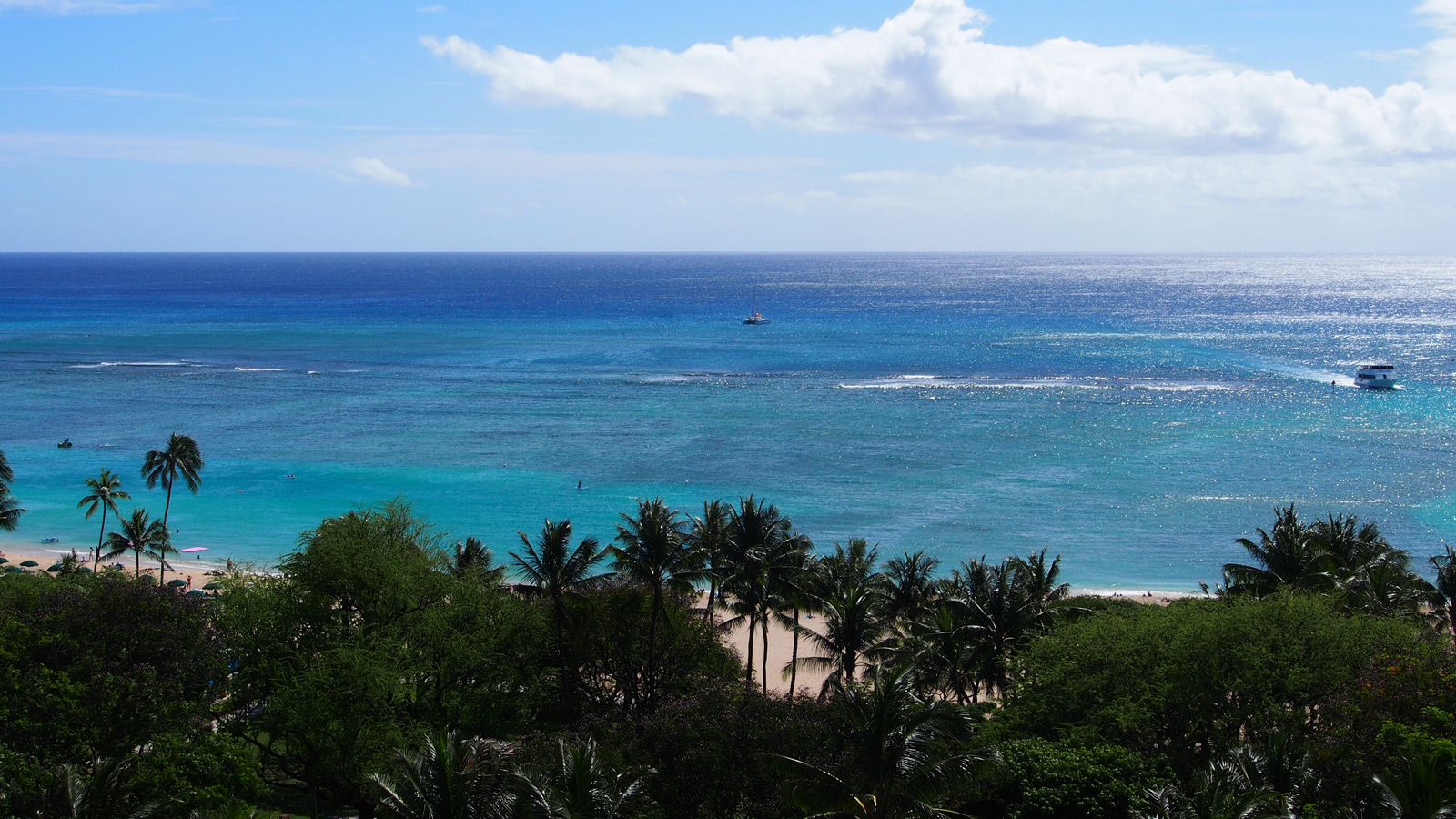 Today we are off to go snorkeling and exploring some of the other wonders of Waikiki. We can't wait and I can't wait to show you more pictures and tell you some more stories. Wifi is outrageously expensive at $20/day so I will be showing you what I can as I sneak away late at night or early morning to do some blogging from the lobby. Aloha!