Super Affiliates John Chow vs Syed Balkhi #AffiliateSummit Othello Annual Match
John Chow from johnchow.com and Syed Balkhi from WP Beginner went head to head on the annual Othelo match at Affiliate Summit.
Apparently, this has now been going on for a few years and John is the reigning champion. Syed warmed up playing against me, which really wasn't much of a warm up for him. I think I ended up with like 14 chips! That's just not my game.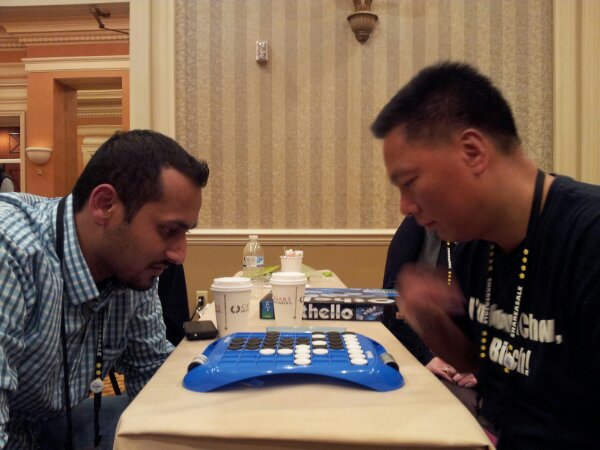 In deep thought over their next moves.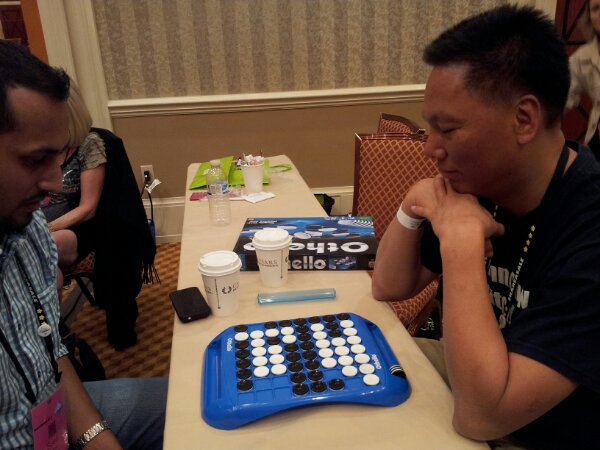 At the end, John took the win with only 3 more chips than Syed. Tough close call game.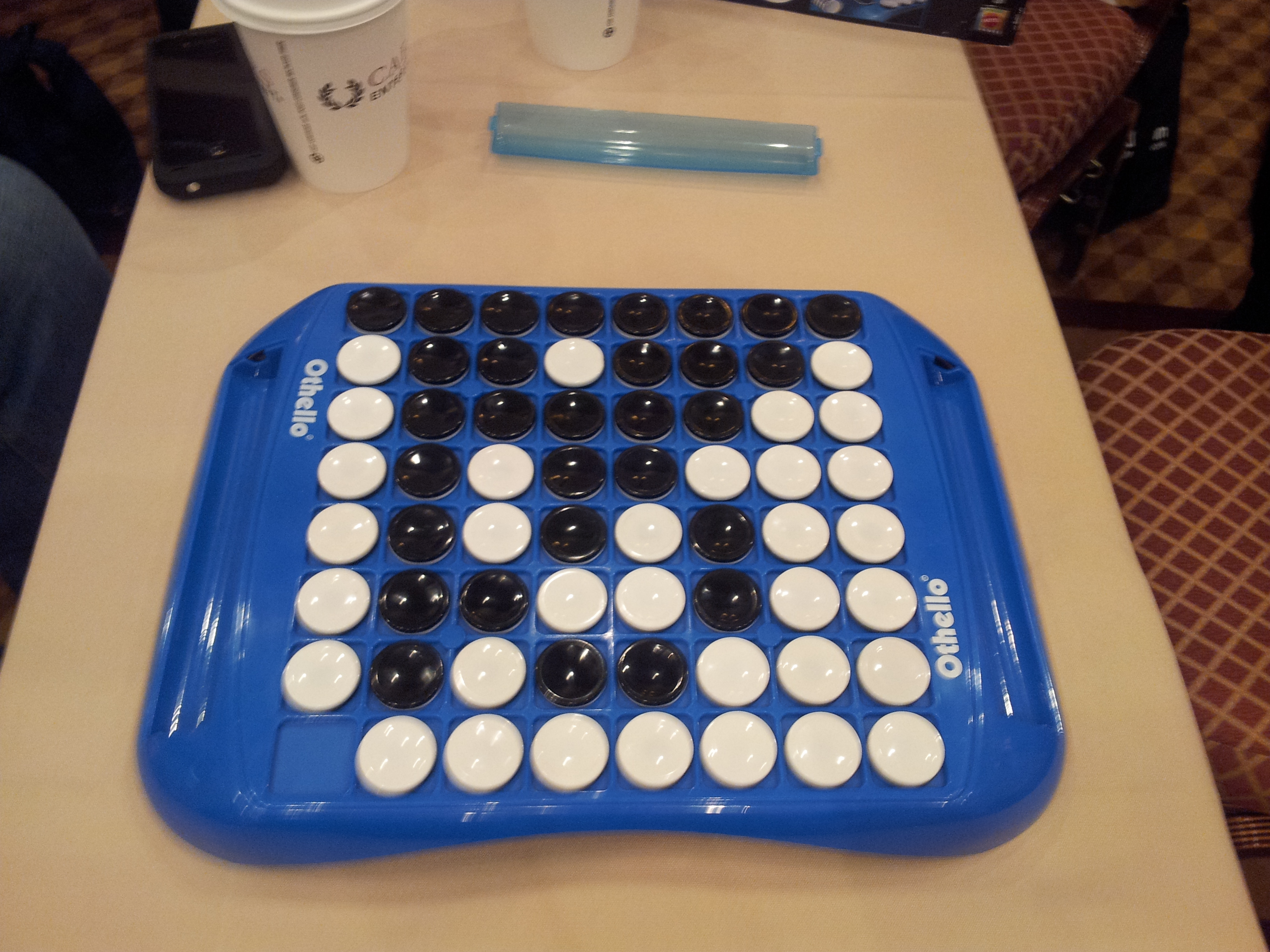 We'll see how the next match turns out.