You've seen my review about MTTB. And maybe you've taken a look at the MOBE resources pages I have created. Well, now I'm happy to announce a major overhaul to the MTTB program and MOBE. As the company is growing and expanding, they've gone through a rebranding process. And the products also have been improved.
As I'm re-visiting the 21 steps from MTTB, I'm finding new videos and updated content. Definitely worth taking a look. This is ideal for someone starting a business online. I think the system is great for a couple of reasons. The products are of extremely high quality. Not only have I made money with the system as a standalone system, but I've also applied the principles learned to my two other businesses.
I must say they've given me great results. I like the new MOBE logo, and the new MTTB overall look. MTTB has a full brand new look. I love it because the new website and most of the promotional materials have been revamped to be responsive and to be more modern, following best practices. This is something that makes me happy. Being a website geek, I feel much better now with this redesign.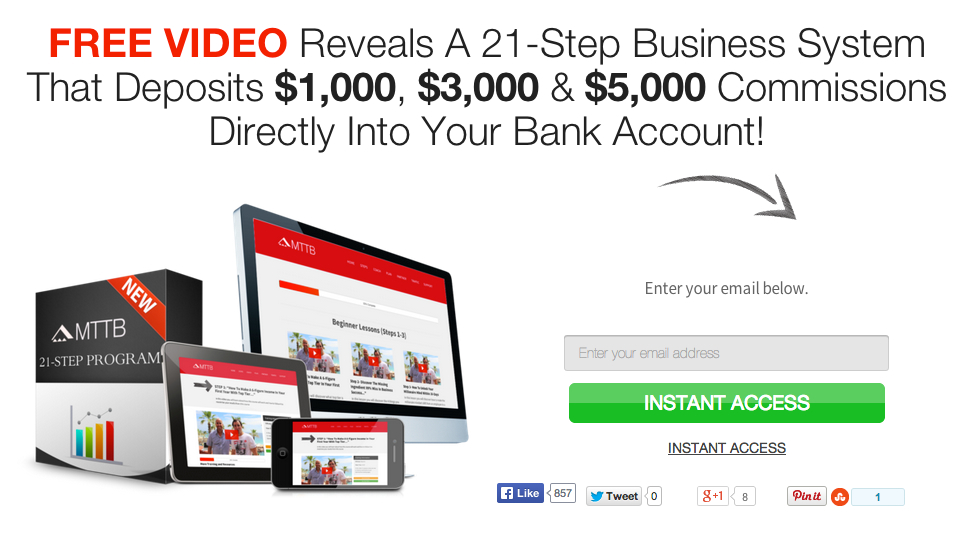 Here is a great company to partner with, MOBE, because they invest in their infrastructure and in their partners. Plus good looking websites with responsive designs make me feel the warm-fuzzies. They get it. Business must grow, otherwise it is just a hobby.
I always tell people that want to make money online, or work from home, or really work from anywhere, they need to put in the time and effort into building their business. MOBE is a great example of that idea, and they are doing it themselves. Invest in yourself, invest in your business and always strive for growth and profitability.
I often get people that want a website that is going to make them money. When I ask them about the efforts they intend to put into the website, the truth comes out. They usually tell me they want to only work a few hours each month or so, but they want the site to make them a full time income. They want a "done for you" system. Unfortunately such a system does not exist. But MTTB is close to it, the most complete system I've seen so far.
So if you are serious about making money online, but are not quite sure where to start, this may be the right thing for you. MTTB provides 21 steps to teach you how to market and sell products online. Then the 30 day traffic plan guides you on how to drive traffic to your offers.