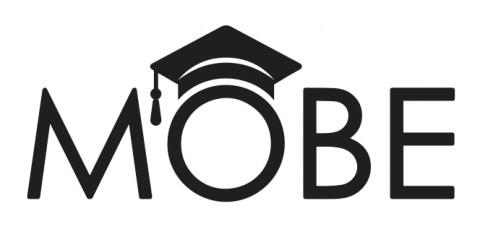 You've heard me talk about MTTB, and MOBE and recently in a post I mentioned the Home Business Summit. The Home Business Summit is an educational event for aspiring entrepreneurs to jump start their education.
The Home Business Summit takes place around the wolrd and offers an amazing learning experience along with some really great business networking. I highly recommend you attend one soon.
But I can talk about the Home Business Summit later, for now, back to MOBE. What is MOBE?
MOBE stands for My Online Business Education.
I found this video by the founder of MOBE, Matt Lloyd and I thought, who better to tell you what MOBE is than the owner himself. Watch the video below.
In summary, MOBE is this: A full Marketing Training and Marketing system rolled into one. It is a global company providing training solutions to cover some of the most profitable online channels. You can learn how to market products, how to sell them online and earn the highest paid commissions I've found.
Learn how to measure your ROI and find the right targeted traffic. You don't need to know anything about online marketing or have any kind of skill to start. The system pretty much has everything you need to learn and start applying the concepts and start making money.
And yes, you should know that I am a MOBE partner. Should you have any questions about how to use the MOBE affiliate program then talk to me. In fact, before you join MOBE or MTTB, be sure you talk to me. I am offering a tremendous amount of value for anybody that works with me. I can't quite tell you yet, but John Chow and me and a few other people came up with an amazing bonus and reason for you to try out MTTB with me.
The MOBE system has done-for-you-systems (DFY), traffic solutions, ad tracking, over 70 products available to promote. These products also keep the company on the cutting edge. This is how you learn what is working today, what is working now.
Besides the products available to you as a MOBE partner, you get one on one coaching to help you get results, to help you work your business into a more efficient profit machine. It all comes with MOBE. Support, not only from the support team at My Online Business Education, but you also get support from private VIP groups and masterminds of people like you.
The commissions are awesome. I have made thousands of dollars with MOBE products and overall, MOBE has paid out millions of dollars in affiliate commissions and partner commissions. This is why I'm part of MOBE and essentially, I hope I've answered the question: What is MOBE?
Is it a scam? Is it real? Can you really make money? Yes, you can make money and I know it isn't a scam. Check out some of my other MTTB or MOBE or Home Business Summit blog posts, here or here, to learn more or just contact me.