Anker® 2nd Gen Astro Pro2 Video Review
One of the latest gadgets I've been using is the Anker® 2nd Gen Astro Pro2 external battery. I use this to keep my other devices charged when I'm on the go.
Recently it was very useful when I went to Affiliate Summit because I could just walk around all day and have my phone available at all times. There isn't one single phone out there that can keep up with me right now so I have to continuously charge it. This is why the Anker battery is really great.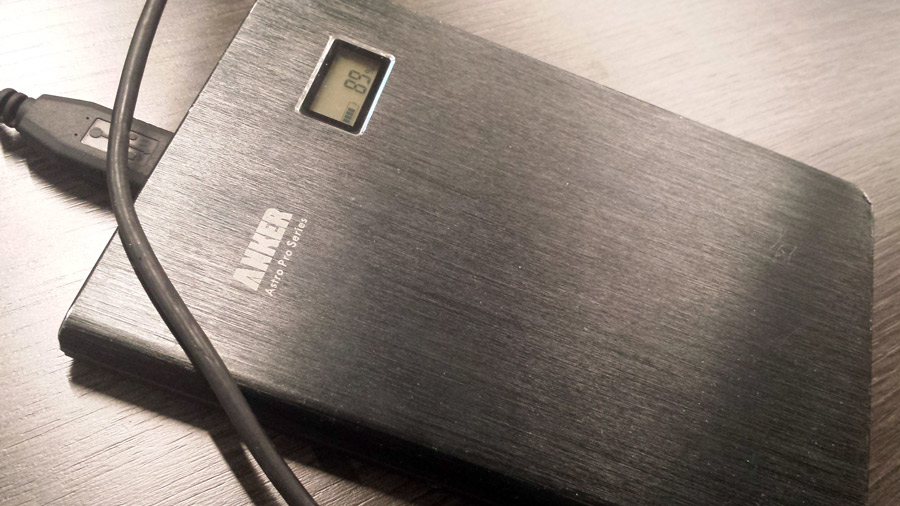 I had it in my backpack and had my phone in my pocket. I had a USB cable running from my backpack to my pocket, and that can be a bit unsightly or annoying but this helped me stay powered up all the time. If you like to do live tweeting, instagram, checking in, getting GPS directions and other power hungry tasks, then I would check this out.
I talk about some of the other benefits in the video so check it out.
Some of the features and highlights of this battery include:
2 USB charging ports
1 USB Smart port
20,000 mAh
LCD display for current charging status and remaining capacity
Slim & sturdy aluminum case
My favorite thing is that I can charge this once and it will charge my phone up to around 5 times. You can also charge 3 different devices at once, like your phone, your friend's phone and an iPad and you'll still have quite a bit of battery left over for later.
Anker has quickly become one of the leaders in these types of batteries so check them out. You can find this specific battery here: Anker® 2nd Gen Astro Pro2