Christmas Arrives at Starbucks
I was doing some work at Starbucks the other day. I love going to the different local coffee shops and get inspired to write. Sometimes I get really good writing time. Other times it's good to just sort through thoughts and ideas while having a cup of coffee.
And who doesn't like people watching at Starbucks? It's awesome. But we won't talk about that for now. I thought it was cool to see the store I was sitting in get transformed from the regular Starbucks into a festive collage of holiday products. The entire entry wall of the store changed and new displays popped up throughout the store.
Why do I bring this up? Because they did it beautifully but also because you could take a lesson for your own business. Look at the level of production on this example.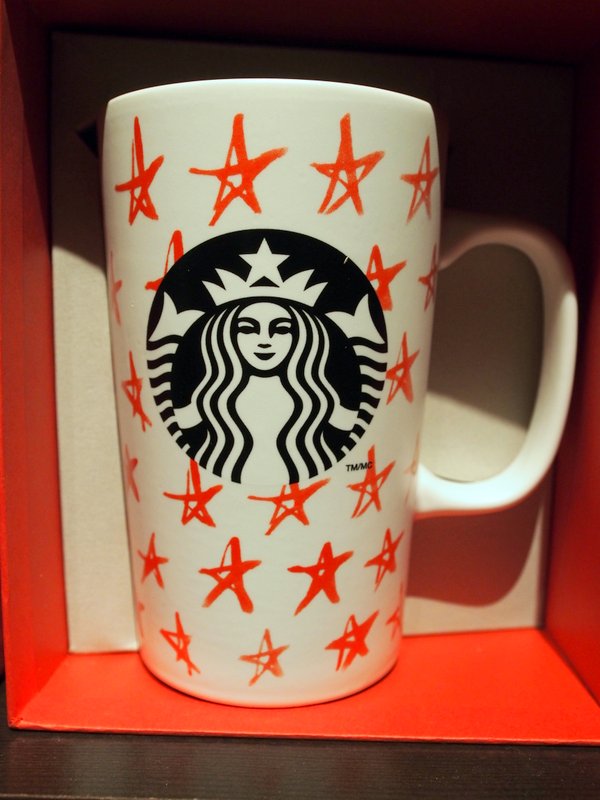 I know I'm talking about a huge company with hard to believe revenues. But you can learn a lot from them. They certainly started the planning of these displays several months ago, maybe as far back as April or May.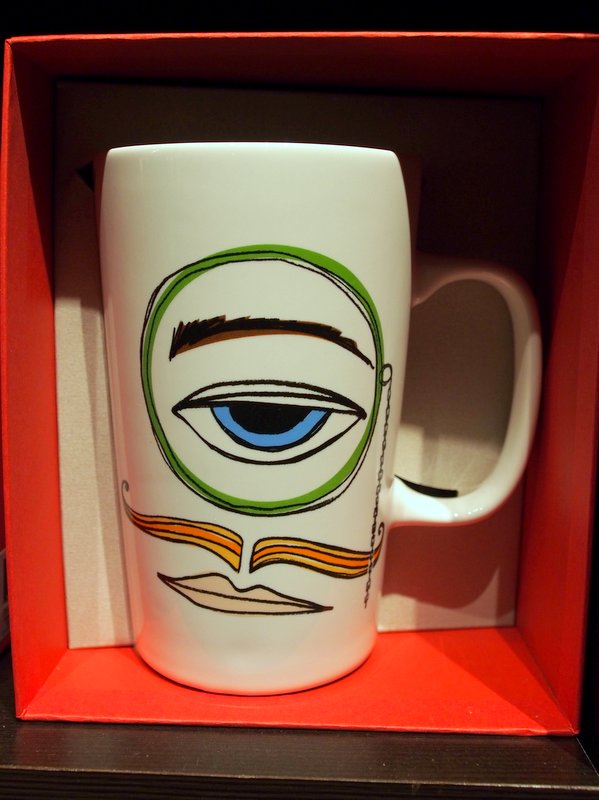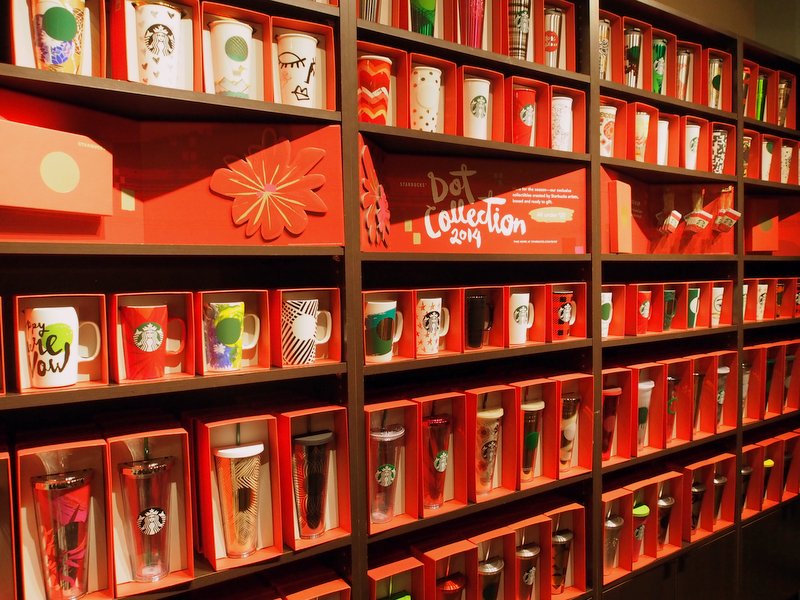 The high production value shows dedication and sophistication.
I also see that they are following trends with design and pop culture and integrating that into their mugs. This is cool. The company may be several decades old but they remain on top because they're working on staying relevant.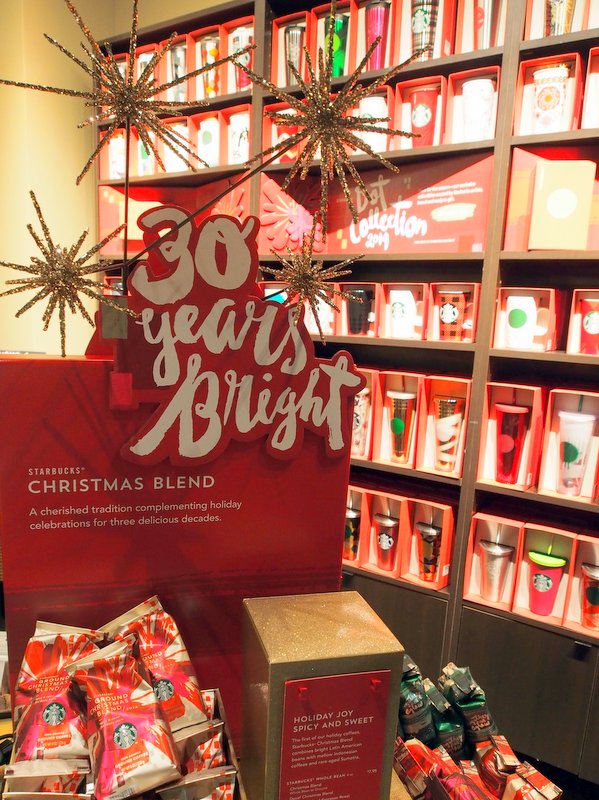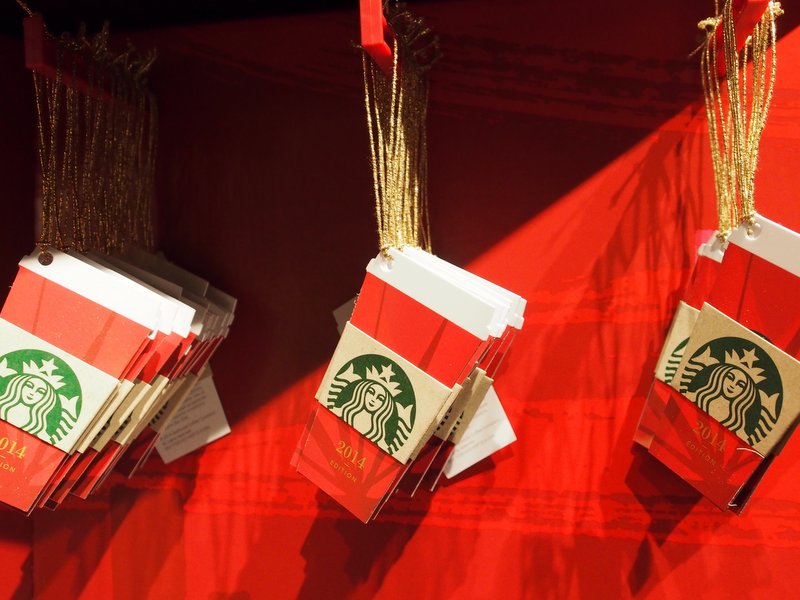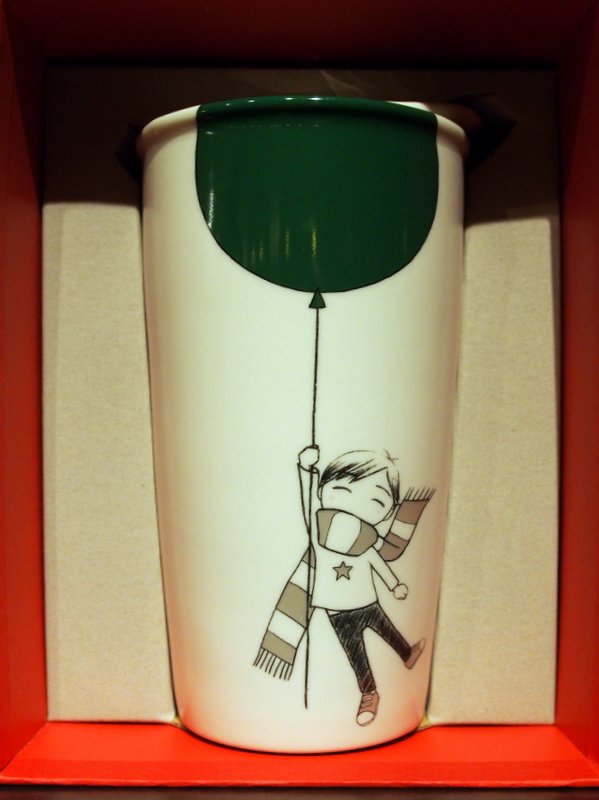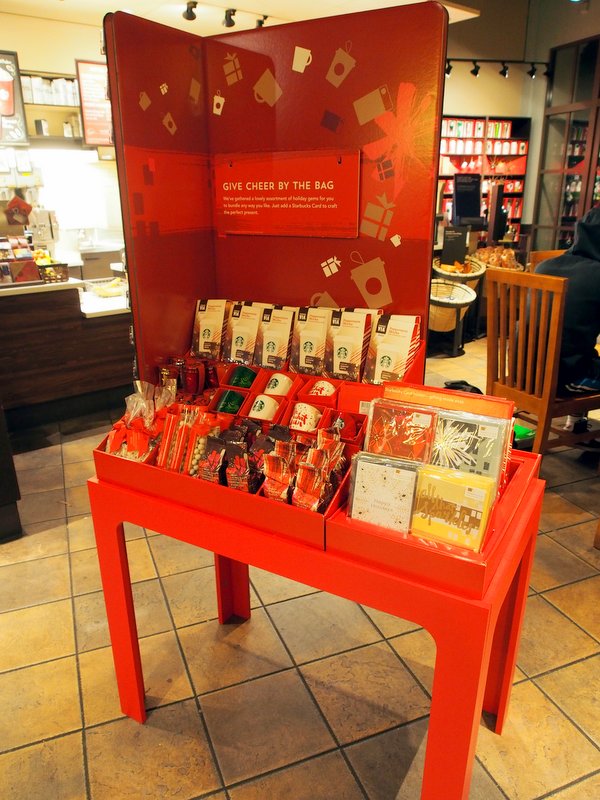 As I looked into it more, I noticed the wall full of mugs had the banner of Dot Collection 2014 so I looked it up. It actually is the name for this collection you see in the pictures.
The Dot Collection 2014 has 100 mugs and cups and containers all under $20 dollars. They got my attention that's for sure.
Here's what Starbucks themselves say about it:
This holiday, a talented team of more than a dozen artists at Starbucks used that iconic green dot as inspiration to create a collection of 100 gift-worthy pieces of drinkware under $20. The first-ever Starbucks® Dot Collection a dazzling variety of mugs and tumblers in five different shapes with 20 designs per shape.

"We gave the design team carte blanche to reimagine Starbucks dot logo with pieces that are both timeless and modern," said Jennifer Quotson, vice president Global Creative, who led the design of the Starbucks® Dot Collection. "Some designs are sleek and modern while others are bright and whimsical. Together, they form a beautiful composition full of personality."
That's good branding, and marketing. And you don't need a huge budget to do something like this in your business but you need to plan ahead. Today you should be buttoning up your holiday offers and your January - March offers should be in the production stages.
I would like to have several of those mugs in my house for sure.