Where do your Instagram followers come from?
Recently I wondered where my Instagram followers are. I know most of them are my IRL (in real life) friends so most of them come from the southern California area.
But as I hit over 1000 followers, I know that not all of them come from Orange County. But I can guess that they are mostly from the US. Lucky for me, one of my favorite apps has this information.
Here's a little info graphic that Statigram sent me to show me where my Instagram followers come from. As I suspected, most of my followers come from within the United States. The app doesn't tell me exactly what area but it's still fun to see where they come from.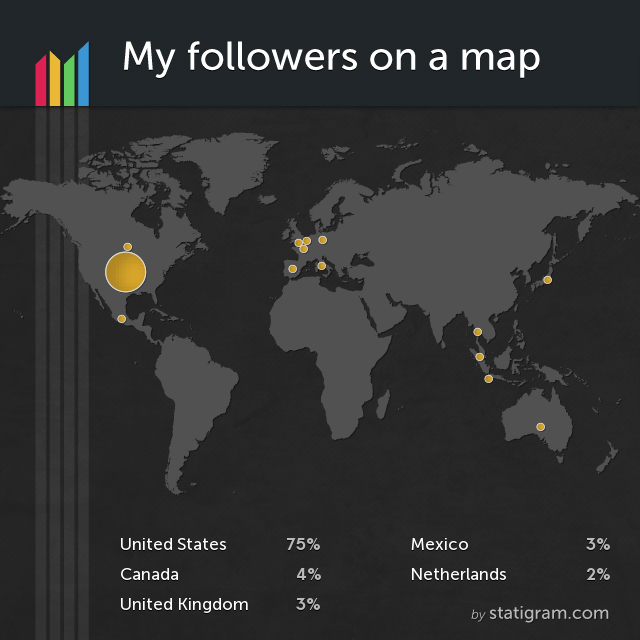 Statigram is free and it has been one of my favorite Instagram apps since I discovered it. You can easily manage your followers, see your posts and the posts of those that you follow, you can also like them, comment and sometimes they even have contests. Check it out at http://statigr.am/