This Made me Feel Better about Facebook
Love it or hate it, Facebook is an intricate part of our lives nowadays. At least for many of us.
So I was glad to see this pop-up the other day when I logged into my account. At least it seems like they're trying to keep our information safe.
The paranoid in me tells me that this is just a way to make us feel like they're doing something but really maintaining the status quo.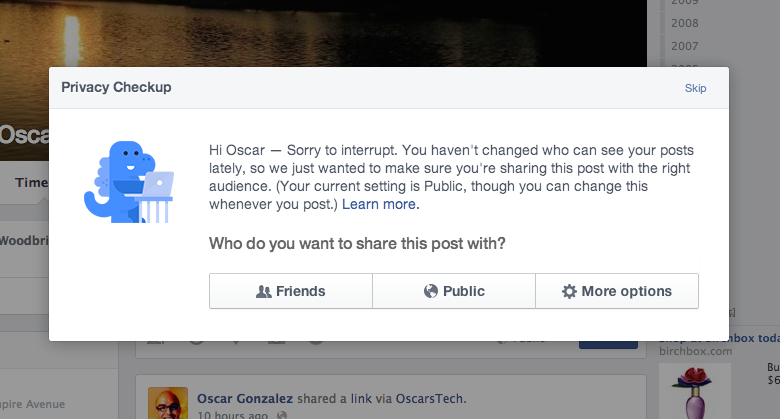 It reads:
Hi Oscar -- Sorry to interrupt. You haven't changed who can see your posts lately, so we just wanted to make sure you're sharing this post with the right audience. (Your current setting is Public, though you can change this hwneever you post.) Learn more
Then it asks who do you want to share this post with?