11. Eleven. ELEVEN! No, this is not some corny reference to an 80's movie, no.
I've missed 11 days this month. I missed 11 blog posts even though I meant to blog every single day. I started great and nailed the first week. Then things went south. But not all is lost. I've moved some posts to back-fill the dates and help me visualize each day that is missing more clearly.
That means I have to write 22 posts in 11 days. Two posts per day should be doable if I focus and put my nose to the grinding wheel. This would be one of those posts so I can check that off.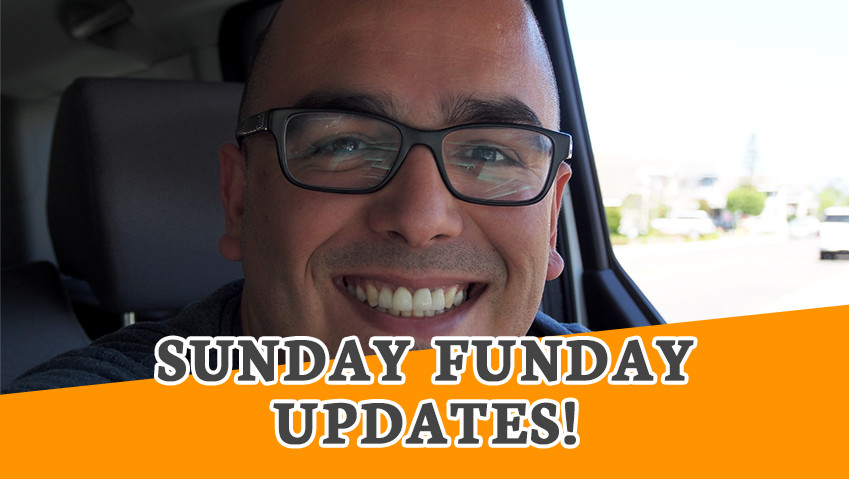 I have plenty of material to write about and update you. I have some videos I will turn into blog posts, including a WordPress tutorial from a new blogging-centric youtube channel I have started. I also got a chance to visit the opening of Pinot's Palette in Aliso Viejo, one of those wine and paint businesses that are popping all over the place. I also will show you what went down at Taste of Huntington Beach.
Oh yeah, as with most of the posts on this blog, this post may contain affiliate links which could make me money if you purchase one of the products or services linked. Remember you'll never pay more when you use my links! Learn more about this here.
Updates about the blog and business
I cut my email list subscriber count by about 45%. Naturally, my open rates increased, and my clicks increased as well. Thank you for opening and reading my emails. If you're not already subscribed, make sure you get on today, click here!.
Just by doing some more blogging and social media outreach than normal, I increased my revenue already. See the screenshots at the bottom of this post.
I added many optins to get people to sign up to my email list, and they're working. I'm using Optinmonster's capabilities more than ever before but hopefully, I won't make the sign-up boxes a nuisance for you. Speaking of Optinmonster, I have a new post about it coming out tomorrow so make sure you check it out.
Several of you reached out asking if there was another way of getting the information provided at the IM Freedom workshop to which I invited you in a previous blog post. The short answer is yes; there are a few things you can do if you missed the event or couldn't attend. Sign up for the next webinar here. Two, attend the Home Business Summit (OC/LA is in June), that's not free, but I still highly recommend it.
I finally got around to updating my advertising rates and advertising information page. If you're already a subscriber to my email list you'll receive a 25% VIP discount code today, you can see current rates in the self-serve ad platform I enabled here, yes this includes sponsored posts.