Powercrunch is on a Misson to Bring you Protein
I recently attended a press and blogger event for a local business. The event was great, if you follow me maybe you saw pictures or even the videos.
The event was for Powercrunch. Powercrunch is based in beautiful Orange County. I visited their offices in Lake Forest where they hosted about 30 to 40 of us.
* Disclosure: I was invited to the event and received all the products for free so I could tell you about them, they also gave me a kick-ass back-pack and some other goodies.
Powercrunch is actually the main brand behind BioNutritional Research Group, BNRG. And during this event I had a chance to try out all their products and really get to know what they're about. Site link.
You could be familiar with Powercrunch if you are into fitness or if you take care of your body and try to really get all your vitamins and supplements everyday.
Powercrunch makes protein enriched foods. Things like protein bars, protein shakes and protein powders to name a few. These are the kind of products you don't usually buy, but you should. Why? Because if you're like most Americans, you are probably not consuming enough protein, or enough protein that can be processed by your body.
You should listen to Kevin, explain this a little better. I understand how proteins work and why they're so important. This understanding is why I've been able to lose about 40 pounds in the past few months, but I'm not the right person to explain it to you.
Quick Summary of the video
I'll sum up what Kevin says in the video. We need protein more than almost any other nutrient, we're made of protein and we need it to maintain our bodies in good shape. But it appears that some proteins are harder to digest than others.
This is where Powercrunch comes in. They process natural, animal based protein and literally break it down into more digestible chunks so your body can absorb it faster and more efficiently.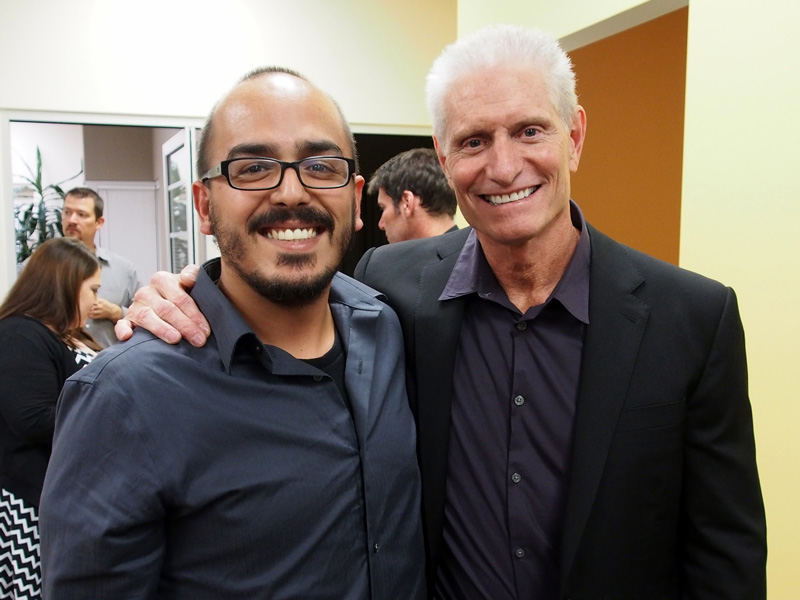 There is a whole science to this and it seems that they have figured out a way to process protein so that we can consume it better, and they made it taste good.
I am not into supplements and all that stuff. I rather eat all raw, organic and non-gmo or home cooked foods but I have been trying out the products they gave us as samples. If you like sweet stuff try the original flavor, and if you like things a little less sweet you may want to give the chocolate flavor or as Powercrunch calls it "Choklat"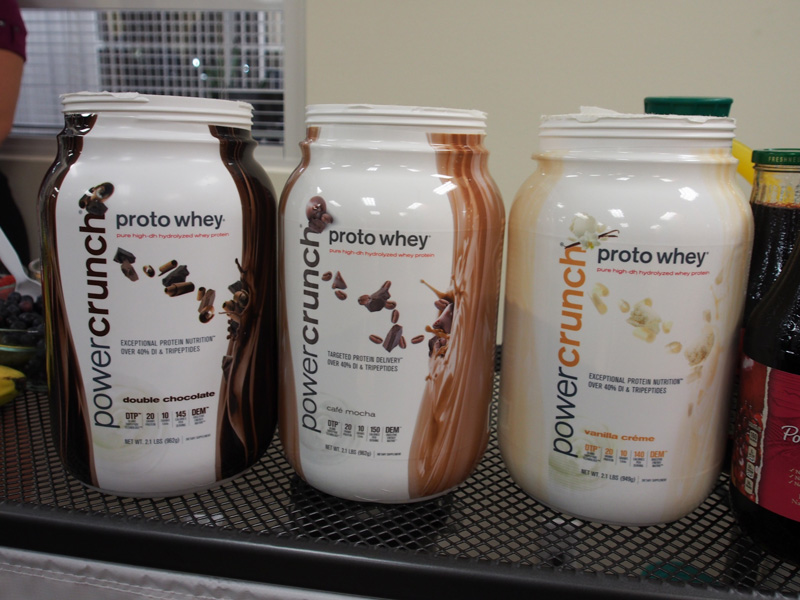 I did try one of their shake powders combined with fresh fruit and blended into a smoothie (see video below) and that was delicious. I could drink that all day long.
They're coming out with three new flavors and one of them has caramel, I actually liked that but not as much as my buddy Reggie. Check out this video from the highlights of the event.
Now you know that it's all about the caramel flavor right?
You'll be able to find the new flavors somewhere near you since some of the biggest retailers already carry Powercrunch nation wide. You can find them at Trader Joes, Krogers, or even Amazon.