Yeah! I found announcements that confirm a 2nd Transformers installment is coming our way. Its is scheduled to come out sometime in 2009. Currently Spielberg is supposed to come back to direct the sequel, double yeah! The unfortunate thing is that the tentative date is over a year away from now, June 2009. This is old news to everyone except for me, but I thought I'd still tell you about it, since I recommended that you go see the first one a while ago.
source: eonline.com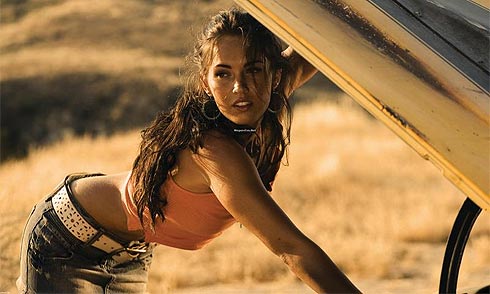 A report from Reuters in Japan contains a video that confirms that Megan Fox, the super hot girl on the first installment will be coming back, along with the same guy that played the main role. What's his name again? Shia something.
[youtube pLwx07OdYXI]
Megan in Jimmy Kimmel Live a while ago (7:00 minutes).
[youtube jYrU4RQHM90]
Megan Fox in a short clip from Two And A Half Men. Hot and funny (1:50 minutes).
Also see
michaelbay.com
Megan's page on Wikipedia
IMDB - http://www.imdb.com/title/tt1055369/