If I recently helped you with something, like building you a free WordPress website, or helping you resolve a problem, perhaps you want to thank me somehow.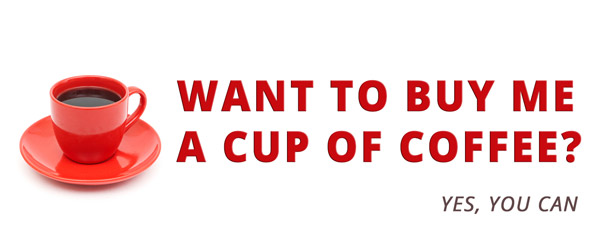 I created this page because many people just like you have asked me how they can thank me for my help. If you need total support and professional help, I will charge you based on my hourly or project rates. But I also give a lot of free help via my blog, my videos and sometimes even in person or on Skype.
I help out because I love this stuff so I really didn't want to do this but after thinking about it I decided, Why Not? I could use the motivation to help other people.
If you want to thank me, you can do any of these things:
Make a testimonial for me. A short video would be perfect; you can do it with your computer's webcam and microphone, or with an iPad or iPhone or Android. As long as the audio and light is good, the video will be fine. Here are testimonials other people have given me.
Make a donation. Click on the button and buy me a beer or coffee or whatever you want to send my way. It will help me pay the hosting for this site and maybe get myself a coffee next time I'm out and about.
Social Media Stuff
Like and share any videos you like in my Youtube Channel, especially the WordPress videos from this playlist.
Share my website (notagrouch.com) and social media profiles with your friends.
Also, don't forget to subscribe to my Blog via email. My Youtube Channel and Follow me on Twitter.
Wanna Send me something?
Mail it to:
c/o Oscar Gonzalez
PO Box 60781
Irvine, CA 92602