But if you want to know more before you get your free website, then read on.
Okay okay, so you want to know more details and really understand how this all works... then read on and I explain more of the details. You may get a little bit bored but if you have any questions about how this all works, I am pretty sure I cover them all in the next few paragraphs and on the next page.
How to get a free Website from me. Over the past few years, I've been working on building websites for all kinds of people and I've gotten great at having a formula to a successful website. You'll need several things in order to have a great website.
A domain name
Hosting space
WordPress installed & configured
Several plugins for WordPress
A strong backup solution
A social media profile
Much more...
Out of all that stuff, almost everything is free. You'll need to buy your domain from a company like Godaddy or Namecheap or another registar of your choice, and you'll need hosting space to actually host and serve your website. Those two, the domain and hosting are about the only expenses you can't avoid. The other stuff you can get online for free... if you know where and how.
Here's why I do it.
The way to get a Free website is simple and I'll tell you in just a moment how to do that, but first I'll tell you why I'm doing this. I have over 13 years of experience in websites, web development business and being online. Over this long time I've learned countless lessons about how to run and maintain a website. I've gotten really good at setting up websites, but I've learned everything I know from forums and other people that have helped me along the way. This is my way of paying it forward.
My free website service gives you all that you need to get started with a top-noch website that stands out from the rest and lets you grow your business or your blogging career, it doesn't matter if you're starting out or if you're a veteran. My service jumpstarts your website ahead of everyone else. It is so good, that other web designers use this service for their own clients!
It's simple, really.
Here's how it works. I will give you the same system I use to build my client's websites of three thousand dollars or more for free. It is very easy to get this for yourself. This website is good whether you need it for a business, a non-profit or a blog.
The only condition is that you must purchase your hosting service from the company I recommend, and when you order the service you must tell your friends on Twitter, or Facebook or Linkedin or Google Plus, telling your friends in all networks would be awesome too! You see, I have a deal with my hosting company where if I send them a new client and setup their website, they pay me a small fee.
As I mentioned earlier, you MUST have hosting in order to have your own website. Because this is an expense you will incur no matter what, I made a deal with one of my hosting companies and asked them if I could send them more business if they'd let me do this for you. And they did! This is a win, win, win situation. You buy their hosting, I setup your website and they give me free hosting or a small payment in return. Sounds simple? Sounds Fair? Everybody wins. Here's what you will get:
A website ready for all your content. You can add your about, mission, blog, pictures, videos, podcasts, you can even sell your own products!
CMS capabilities. You can edit, change, add or delete any of your content at any time without anyone else's help. You have full control.
Easy to use WordPress as your back-end website system. The most used website software in the planet.
What I call the "basic five." That means your About page, Contact Us, Mission/Vision/Purpose, Products,Press, and of course the Blog.
SEO Ready. Plug your keywords in and go!
A Blog Section
A Picture Gallery
Mobile version of your site. (not responsive).
Ability to post your Videos from Youtube, Dailymotion, Vimeo, or anywhere else online. As blogposts or in a single page.
A contact form for people to email you directly from the website.
A sign-up box to your mailing list.
Ready for Google Analytics. You just need your account.
Ready for WordPress.com Stats. Just get a a free account with wordpress.com and you're ready to go!
Comprehensive video to go over your website and basics of using it.
Over 10 must-have plugins, configured and ready to go.
If you want to do this yourself, like I mentioned earlier, most of the things are free. And there are tons of videos and tutorials out there that can help you get started. You'll need to learn and ask a lot of questions, but if you're into that kind of thing then go for it.
Hosting is only about $6/month. The hosting company I recommend focuses on speed and support so this is the best choice you've got for a fast website that Google will love.
Still not convinced this is right for you? Hosting is cheap, but if you still need a better deal, consider this... When you sign up for hosting, inMotion will also give you over $175 in advertising dollars. $100 with Google, $75 with Yahoo/Bing, and $75 with Amazon. If you're going to use this service for a business website, they'll even give you a free listing in YP.com one of, if not the biggest business directory online. Other people offer similar types of services, but nobody has something that compares to this. Nobody.
What about Social Media?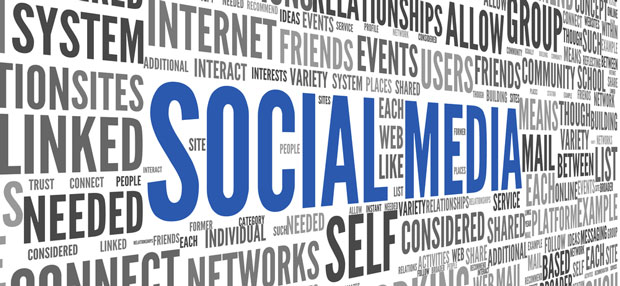 Social media is critical to almost any website nowadays so I will also setup these things to help you out with going viral and getting out in social media:
A social media like button-bar with links for people to share your content on Twitter, Facebook, Pinterest, Linkedin, Google Plus and Reddit or any combination of those.
A section to link to YOUR social media pages so people can also engage and connect with you beyond your website.
Invitation to exclusive webinars and videos that cover how to use your website and features available on it.
Invitation to my FREE private blogging facebook group.
Invitation to my private social media course.
And I just can't stop... If you'd like to, let me know and I'll even setup your email with Google Apps so you have a branded email hosted by Google. The BEST email system in the planet. This is also free from Google and you can do it yourself but if you want, but just let me know and I'll set it up for you. This way you'll have an email with your own website, like "oscarg@notagrouch.com" You just have to let me know when you get to step #5 below.
If this sounds like a good deal to you and you want to get started, follow these steps:
Register with me by clicking here.
Visit inMotion Hosting and purchase their hosting plan. Any plan will work, and most likely you just need their lowest-priced plan. (You must click on that link for all of this to work)
Come back to this page and click the share buttons to share it on all or any of these networks: Twitter, Facebook, Google Plus and Linkedin.
Forward me the email with the username and password to your new inMotion Hosting account.
Complete these steps and email me. Contact information on my contact page.
After you complete these steps, I'll get to work and have your site ready for you in a day or two. After I setup your site, you will be ready to get started! And as the last bonus, you'll be added to my exclusive newsletter and guidance email list to guide you through with tutorials and ideas on how to make your website go from good to great, to freaking awesome!
If you still aren't sure about getting my free website, don't rush. Get to know me, read my blog, follow me on Twitter, check me out on Facebook or email me any questions you've got.
* I cannot provide the free installation and configuration service if you do not follow the steps above. Make sure you purchase your hosting plan by visiting through my link: inMotion Hosting.
** I do not work on free sites over weekends, or holidays.
*** The company, product and service names used in this web site are for identification purposes only. All trademarks and registered trademarks are the property of their respective owners.