Rhythm Agency's Integrated Marketing Forum 2015
Before I get into this, you should go to your calendar and mark September of 2016 to remind you to get tickets to Integrated Marketing Forum 2016. You can also go to here to get updates by Rhythm Agency. Rhythm is the mastermind behind 2015IMF.
I thought it was a great way to educate the marketing community. More people should attend next time and that will be the 5th event.
Anaheim was host to this hidden gem of marketing conferences. I had a chance to attend the 2015 Integrated Marketing Forum (#2015IMF). The theme of the conference was The Mobile Tipping Point.
I didn't know what to expect. I have heard titles like that for over a decade or more. Seriously, ever since my first Blackberry 950 in 1999, I've heard the same thing. If it's not "We're at the cusp of the mobile revolution..." then it is "mobile is now!..."
But this time I believe it, and I think most tech people and even regular folk would agree.
The Mobile Tipping Point is Now
There are more major mobile events happening now than ever before. Earlier this year, Google penalized websites that were not mobile friendly. People dubbed that Mobilegeddon.
We now have truly smart watches and other smart devices. Smart glasses. Computing power is getting significantly smaller and cheaper each quarter. Even our appliances are becoming smarter. Mobile is small and portable, and with the Internet of Things (IoT), things are only going to get smaller.
I believe more mobile devices are sold than any other computing device, so more than laptops, desktops and servers. We have them in all shapes, and sizes, multipurpose or specific. And mobile is cheap! I have an app on my phone that can do almost anything that Photoshop can do to enhance and modify a photo, and it's good! It does 90% of what I need to do to photos.
I can do that in my "phone" now, I don't need a desktop computer and a license for Photoshop. Now, I will most likely get the whole thing again when time is due, new computer and the full Adobe Creative Suite, but for someone without resources, in an underdeveloped country for example, they now have new opportunities if they just have a mobile device.
Then you add this guy creating high-end phones for the "underdeveloped" markets, and you have a new 1.5 to 2 billion people accessing new information and opportunities that will change their lives. For the first time.
Those are opportunities that you and I have had for 20 years. Millions, no billions of people are about to have their own internet revolution. Do. You. Understand. What. That. Means?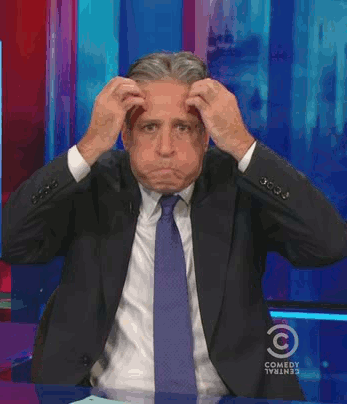 And if you didn't get the message yet, they're not going to be accessing the internet on a desktop computer.
During the conference, I learned from Stance, a sock company if you can believe it. I learned they grew from 0 to huge cashflow all on mobile. Even their photo shoots were shot on their phones. They were on startup mode and on a budget, but the phone quality was good enough. Their audience grew from Instagram, so they stay in touch with their fan base that way.
Brett Sirianni from Stance even mentioned during the presentation, that the photos need to look like the photos the audience produce. Natural photos show that "they are one of them" and thus taking photos with their mobile devices was a perfect fit. Now that they have exploded and are growing like crazy, they can spend some money on more sophisticated marketing and nicer equipment but their philosophy is always mobile first.
And they don't think they actually need it but they like to try new things. For example, one of their case studies showed that Reddit drove tons of traffic but turned an almost 0% conversion.
Compare that to a 5 - 8% conversion from Instagram, where you can't even use links! That presentation, while a little bit clumsy, was very enlightening. I mean seriously, fame and fortune, because of fun, goofy socks? Via Instagram? Who would have thought?
My reaction when I first heard about how @stance made their fortune. #unexpected #2015IMF pic.twitter.com/8UYlZkDxIE — Oscar Gonzalez (@notagrouch) November 17, 2015
You can record a TV show entirely on iPhones and iPads. Not that you would, but you can. Before, you needed at least $10,000 in equipment. go back another 10 years and that would be $50,000 worth of equipment. So yeah, The mobile tipping point is here. Remember the Google's Zero Moment of Truth book? Google was ahead of the rest of us because they have access to the most data. They can see where the needle points to with a very high degree of accuracy. And they're smart to mine and analyze that. But now most websites, at least most of my websites and my client's websites receive over 51% mobile traffic. Some as high as 83%.
There is a whole new world of possibilities with location based and mobile marketing.
Can you imagine if you were running a large event, say with 20,000 people in attendance. Maybe a concert, or sports game. Now imagine the value of knowing exactly where and when the attendees go somewhere, how much time they spend at the beer stand, how much time they spend at their seats, and any where else you want to monitor. As they walk by a certain pathway, you could send them a notification about a deal going on just 20 ft away. Food, maybe more beer, maybe something unique for the VIP attendees, like a scavenger hunt or a picture opportunity. Would the analysis of that traffic, and the insights on user behaviro give you a good insight into how to improve your branding, marketing and offers? (your answer should be a loud YES!) What if you could tie information about the person using Facebook profile info and make their experience, shall we say AMAZING? If you knew that some of your attendees are vegetarian, you could direct them (via the app on the phone) to the food stands that offer vegetarian options and even a menu to browse as they walk up.
Your attendees are pumped, they are excited, maybe a little tipsy and you come in to make their day better by offering them tickets to the next show two weeks away at just the right price if they buy it now or within a day or two.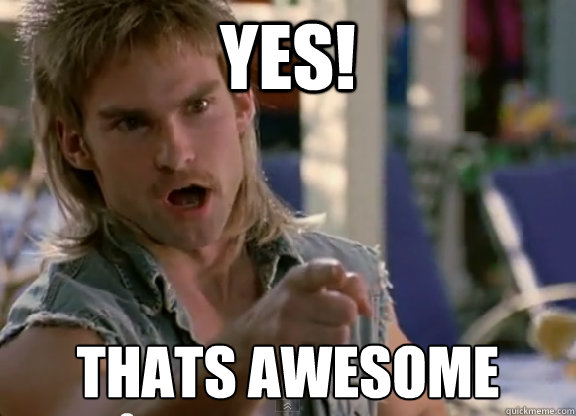 That's something else I learned about at the conference, the power we have with technologies like geofencing and proximity sensors is accessible to most budgets.
With strategically placed sensors throughout your venue, you can see foot traffic reports like the one in the Instagram above. If you add an app to the mix where the attendee would install it in advance then you can make those ideas I just mentioned a reality.
No need to imagine this type of technology and access anymore. As the brilliant ladies from AXS (AEG Live) showed us, this is now.
And The Takeaways?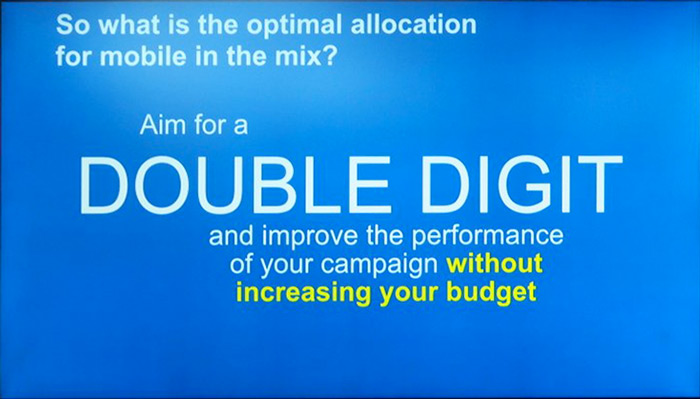 Mobile is now.
Invest in mobile.
With Websites, responsive is a must, but it's just the beginning.
Small budgets or large budget, you need mobile.
Test new things, experience and bring in the other departments.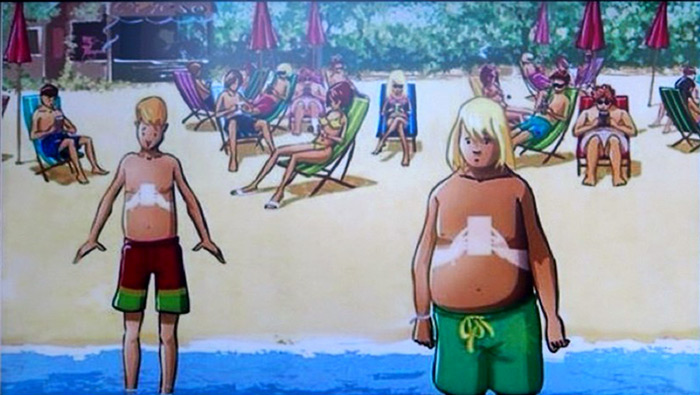 I can't wait to go back to IMF in 2016. The stuff I learned was great and I look forward to see more of that.
The crowd was awesome too
I met several interesting people and the crowd was all over the place in terms of industries. from traveling, to real estate, to construction and assisted living.
The age of the people attending varied across the board as well.
These two things tell me that everybody needs marketing, everybody is a marketer, and also that we are all learning from each other.
As the title implies, this conference isn't about internet marketing, or social media, or pay per click, or blogging, or content. But it's about all of the different marketing channels, methods, strategies and execution coming together to achieve outstanding results.
It is my opinion that only this type of marketing yields consistent results. Keep the marketing venues mixed, keep experimenting but make sure the pieces work together.
The speakers talked about social & print, print and TV, TV and mobile, TV and social, geofencing, proximity sensors, proximity messaging.
Here is a recap of the social media activities during the event, I made it on Storify.
The Unexpected Happened
Two things were unexpected at the event and took it one notch higher. The night before the event I realized my buddy from Zeek Interactive was going to be on a panel. I knew the panel at least would be fun. If you want to see who was in the panel, take a look at the social media recap above and scroll to the bottom.
The other cool thing was that we were live witness and participants in a shark-tank like event. We had three entrepreneurs pitching their business to three investors. That was fun.
To select a winner, we all voted each time one of the investors asked a question. That kept things interesting for a while.