Social Media on the Radio with Yours Truly
For those of you that didn't know, I thought I'd let you know about this cool thing I've been doing for a while. I'm not really big into self promotion and so it might come as a surprise to you that I've been doing this since May of last year. It started with a call from an email from a friend telling me that his buddy needed some help with social media. The friend is a radio personality in the San Bernardino area. Being self employed, and in the business of technology and social media, I jumped at the opportunity to help a friend and explore this new area.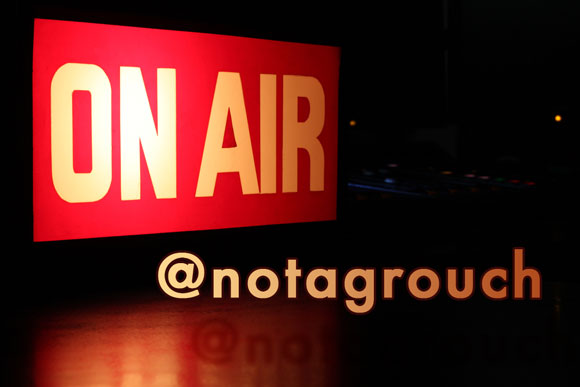 Never would I have guessed that this little bit of networking would turn into such an awesome journey of discovery, learning and friendship. I met Robert for lunch at Nieuport 17, and we hit it off. He told me about his goals, and essentially hired me as his personal Social Media Guru (a title He bestowed upon me). After a little while, Robert invited me to do a daily segment on his show for a few minutes each day. The topic of course is Social Media and Technology.
I've been doing the segment for a while now, you can listen to it live on AM 1050 in the Inland Empire, that's San Bernardino, Rancho Cucamonga, Ontario and the surrounding areas. Sometimes the radio even reaches into Orange County. You can also listen to it online if you visit kcaaradio.com and click on the yellow "listen live" button on the top left.
But that's not all, after months of talking and sharing what I know about Social Networking, techniques, strategies and tools with Robert, we're going to start a more structured segment. The segment will cover A-Z on the major social networking sites: Twitter, Facebook, Google+ & LinkedIn. The focus will be on the strategies, tools and techniques that you need to make your social networking better while maximizing the time you spend doing it.
The difference between my approach and many others you'll find online, is that I will actually tell you how to do it. Lots of advice gets thrown around and regurgitated about the things you should do, but hardly anyone tells you how to actually accomplish this. We'll cover all the basics, then move into more advanced topics and techniques to suit all different types of social networking. Come join me, Series start on Jan 9. For more info, leave a comment here or follow me on Twitter.