Super Antojitos One Place to Avoid on Taco Tuesday
Yes, I know it was Cinco de Mayo, yes, we knew it would be busy but this doesn't excuse a place for having horrendous customer service.
If you've visited my blog regularly, you know that I'm a pretty upbeat guy. I'm a glass half full kind of guy but I also owe it to you to warn you when necessary.
We should have listened to the reviews in Yelp, but sometimes those can be deceiving too! We've been to places with less than 3 stars that are amazing and inversely, we've been to places with 4.5 stars that really suck.
Well this is one where the ratings were low and even then were too high. This place I'm talking about is Super Antojitos in Tustin. 341 E 1st St, Tustin, CA 92780 (714) 832-2252.
TL;DR - Service sucks, food is subpar, prices do not match quality or service, and it is dirty. Avoid.
You may think that this place is worth trying because of the pictures below. But that's all that they're good for, eye candy. There is no substance, no value, no quality.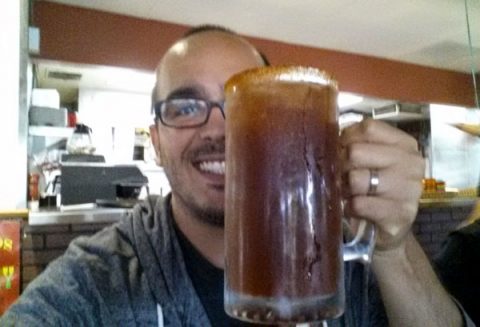 So many things were wrong with the visit, but we were hungry and didn't want to go find another place so we stuck it out. While we were there, two other parties left because nobody helped them after they sat down. They waited over 20 minutes.
The only reason we were served is because we made it impossible for the waiter to ignore us any longer. Somebody from our table had to put his hand on the waiters face and almost force him to come help us. After we ordered, the food took over one hour to get to us, we ordered only tacos and guacamole.
I also ordered a michelada, a prepared beer drink and was later shocked at the price we paid for it. In the menu it shows as $6.95. Sounds reasonable right?
Here's the kicker, they charge almost $7.00 for a serving of Clamato juice, salt, spices and a chili rimmed glass. Then you pay an additional $3.00 to $5.00 for the beer! I know, buyer beware but this just felt deceptive. A michelada price should include the beer, that's like ordering a Jack and coke and paying $7 for the ice and coke, then paying another $5 for your choice of whiskey.
I am still baffled that this place is in business and remains in business. As we were finished with our dinner, we overheard one of the tables complaining about something in their food; their entire bill was comped but they were not happy. Here's their review of the place. Here's my review about Super Antojitos in Tustin.
After we paid and left, on our way out two other parties were leaving and I asked them if they had been waiting. They also left without having been greeted at all. Amazing.
Gordon Ramsey would tear them a new one if he came here. Check out the tacos:
Down to the real thing, let's talk about the food!
The tacos for taco tuesday seemed like a great value but weren't. They were very light on the ingredients. I tried all four that they offer for Taco Tuesday. I ordered two of each. Al pastor wasn't al pastor, just a burned mess of tough pork, no pineapple, no real al pastor seasoning. The steak tacos had a lot of cartilage and were unseasoned. The chicken ones were also unseasoned and it felt like the chicken was boiled and not grilled, it was probably just overcooked. The only one that were close to saving them were the carnitas tacos. The carnitas were flavorful enough, but this too sucked because like all the other tacos I got, they were cold and the tortillas were stiff.
On top of the lackluster food, later after we ate our food we noticed a high degree of uncleanliness. The servers take the chips with their bare hands, the same hands that handle cash, the menus and their dirty forehead sweat. According to somebody in our party, the bathroom was pretty nasty as well.
This was a total disappointment. I thought maybe the lack of service was because of the cinco de mayo rush but after we left I read other reviews in more detail and it seems that bad service and bad food is in fact the standard for this place.
This was one of those times where Yelp has a much higher rating than the restaurant deserves, it has 3.5 but it really should have 1.2 or 2 max. Literally, go anywhere else!