Dot Com Lunch meets at some regular spots throughout Orange County, but we're always looking for new places to visit and try.
In this episode of Dot Com Lunch, we went to Urban Seoul. If you want to join us next time, be sure to join our meetup page to receive updates!
This time we went to Urban Seoul and had a really great time. Urban Seoul is located in the Diamond Jamboree plaza in Irvine.
Korean and hispanic inspired flavors are used to create a really colorful menu of fusion dishes. The atmosphere is casual but things are made to order.
I usually open my reviews with the "bad" or the little things that bothered me, but I didn't find any this time. Everything was either amazing, or really good.
From the moment we walked in, we were greeted by the friendly staff. I believe the manager himself sat us down and went over the food to let us know what to expect.
I had heard about this place before so I knew to try the Korean Tacos. Korean tacos are one of my favorite fusion dishes; we make them at home all the time. Check it out in this video.
The place is just a little step-up from a fast-casual because at least most of the food needs to be cooked to order.
I found everything I tried was perfect. I ordered the chorizo kimchi fried rice, the pork belly tacos and the small dish of gogi quesadillas for Claire.
The drink of the day was very refreshing. A bit on the sweet side, I don't even want to know how much sugar is in there. But I wanted more.
The seating is limited because it is a small place. I guess you can sit about 30 people. We ended up seating in a long bench and we shared that with another party but there was enough room for everyone to be comfortable and not crowd on the other group.
I honestly did not expect this place to be so good. We come to Diamond Jamboree plaza almost on a weekly basis, sometimes twice a week and we always skip over this place. But after today, Urban Seoul may become a regular spot for the Dot Com Lifestyle group.
The Kimchi Chorizo Fried Rice
The Gogi Quesadilla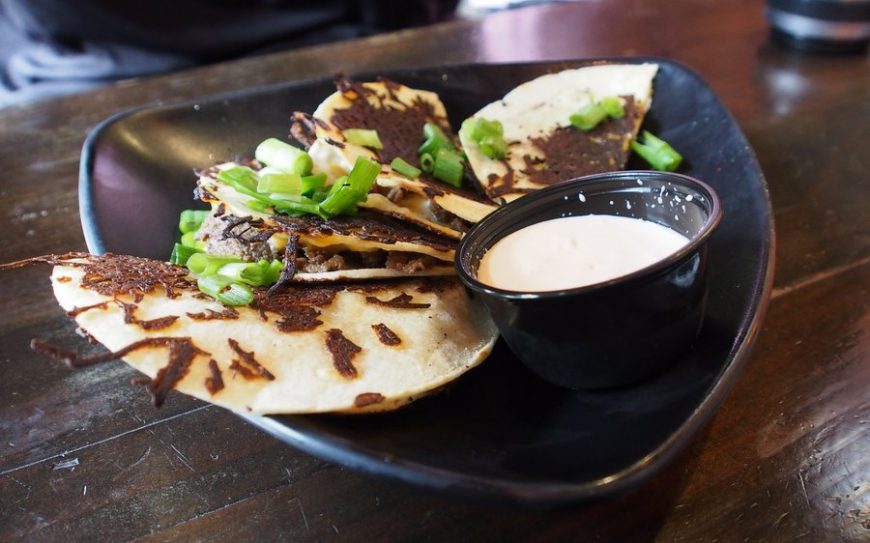 The horchata syrup stuffed churro. Ironically not asian and hispanic fusion. If you think about it this is a fusion of Mexican and Mexican.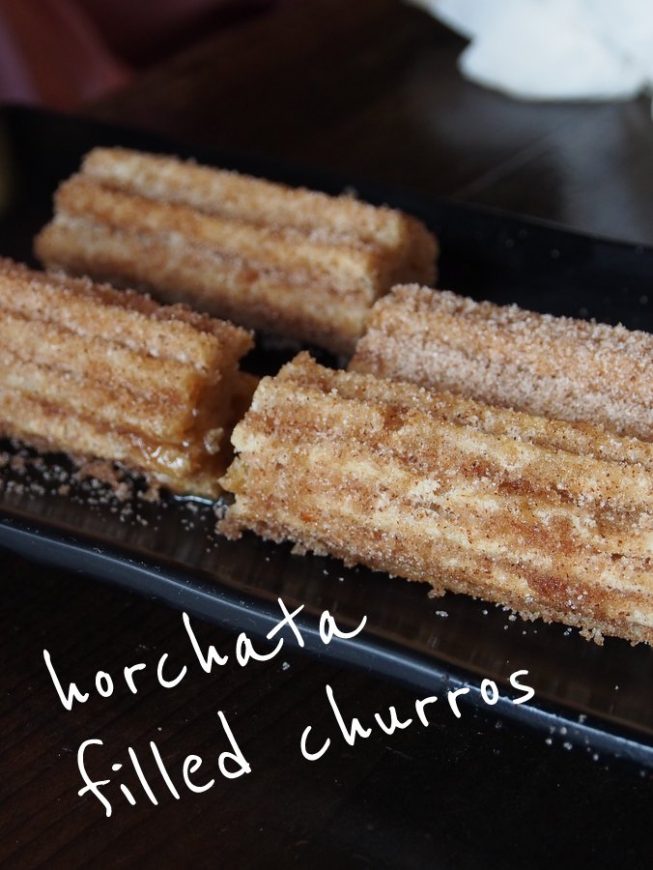 The pork belly is used in a lot of the dishes here and with good reason. It is unbelievable. I probably haven't had pork belly this good before, ever. And I've paid some fancy prices for pork belly. Here? It's just part of their every day fare.
Here is why I came to Urban Seoul. Their korean tacos. I went with the pork belly order of three. They have other choices and I really wanted to try one of each but you can only order one of each on Taco Tuesday.
They were damn good, prefect blend of flavors with a spicy kick. Squeeze a little bit of lemon and this is as close to heaven as you'll get during lunch on a Monday.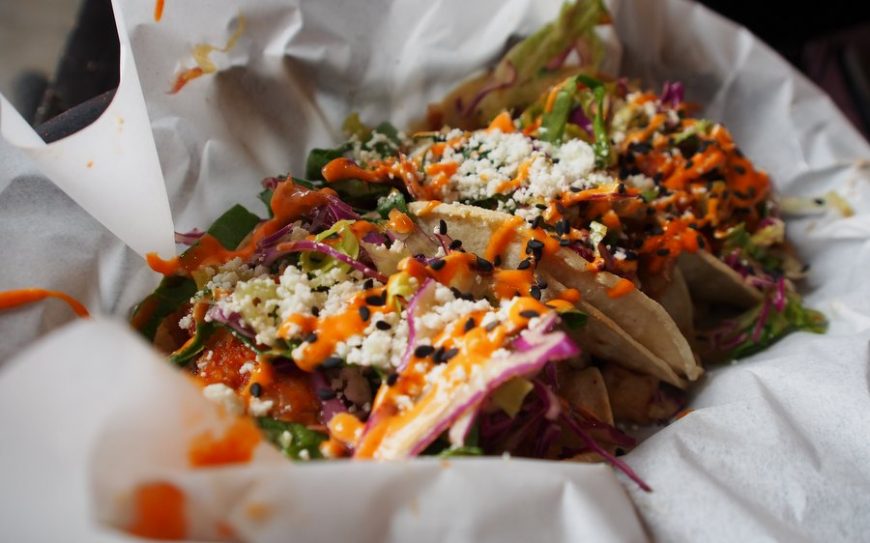 The tacos come in order of three and you can't mix and match. Unless it's Tuesday, then it's Taco tuesday and you can order one or 17 of each. That's what I would do if I go back on a Tuesday, the recognized day of tacos I'd get 17 of them.
After all was said and done, the price for this was right. The food was delicious and the atmosphere is just as you'd expect it. I am looking forward to going back soon and we have deemed this place Dot Com Lunch worthy!