Wordcamp Orange County recap. WCOC in Tweets.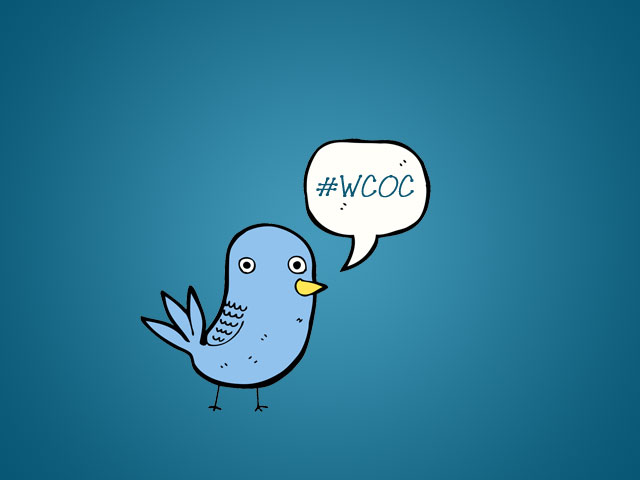 Some tweets and commentary from Wordcamp Orange County
I got to attend Wordcamp Orange County, and here are some of the highlights in forms of tweets and commentary. I tried to do this earlier this rmorning but the wifi at #wcoc wasn't working.
Ross Teasley - @RossTeasley
At #wcoc @notagrouch is plugged in, literally n figuratively. http://t.co/n67W0O98
Jeremy Lehman - @jeremylehman
Looks like all the cool people are in the end-user awareness session #wcoc #imnotcool
Jason Tucker - @jasontucker
Playing around with some query and some instagram libs: #WCOC Instagram wall 🙂 http://t.co/SFbjKONn
Jason put together a nice streaming wall of instagram photos from #WCOC. check it out, definitely cool stuff.
alex vasquez - @alexjvasquez
I like hearing people say my name. #wcoc preso @zengy
Steve Zenghut from Zeek saved the day and presented on WP-Multisite and Alex became the example for the user, sites and stuff. Alex liked this. :p
Oscar Gonzalez - @notagrouch
This broken wifi business is starting to suck at #wcoc
The WiFi system was unavailable for a long time, just around 2:00 @thefrosty seems to have fixed it. Woot... live blogging and curation with @dashter is now live!
Kathy Burckhardt - @kmburck
RT @perezbox: My WordCamp Orange County 2012 – WordPress Security Presentation http://t.co/rKq5DsUX #wcoc #wordpress #security
Recap in case you missed the security session at #WCOC "End-user Awareness"
This post was generated by Dashter