Access your files anywhere with Dropbox
Dropbox is your hard drive online.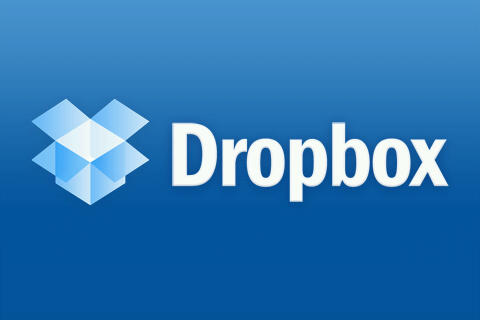 This is the second article in a series of posts to help you get more out of the internet. The previous article was about Evernote.
Just like Evernote, Dropbox is easy to use and jam-packed with functionality and utility. Dropbox is an app that stores your files in the cloud and synchronizes it across all your devices. It is safe and secure from prying eyes because the files are stored with a high level of encryption. Due to its nature Dropbox works best with a high-speed internet connection.
But it's not just storage.
In addition to saving your files and making them available on your iPhone or iPad and your computers, Dropbox lets you share any file or folder in your account with anyone. You can share a file privately via email, or publicly by using a public link. When you send someone access to your file or a folder via email, only you and them can see and access the files or folders and you can revoke the permissions at any time. Sharing a file publicly lets you post it to Twitter, or Facebook or even your blog.
I use the sharing feature all the time to share picture folders with friends and family and I also collaborate with clients in various projects using shared folders. Instead of having to email each other new files or edited files, we just put the files into a shared folders. If more people become involved with the project then we simply give them permissions to access the folder. It's quick and easy.
Ok, this sounds great but how much is it?
Drobpox just like many of today's apps and services operates on a freemium model. The app offers a free version that works for most people. You get 2 gigabytes (GB) for free just for signing up.
After you sign up, you can earn more storage by sharing the app with your friends or family and by completing basic tasks like connecting your mobile device, uploading pictures to your account. From time to time Dropbox will offer special promotions to increase your storage even more. I currently have about 64GB of storage for free.
If the free version isn't enough for you, the Pro version offers three plans, 100 GB, 200 GB and 500 GB at a cost about $1 per GB/year. Dropbox also offers a solution for teams or companies where you can buy 1TB of storage for up to 5 people. In the business plan, additional users are $125/year and if you use all the initial terabyte of space, they'll increase it at no charge, making the business plan a virtually unlimited storage plan.
I can only assume and predict that prices will drop overtime as storage becomes cheaper and cheaper in the next year or two. But at $500/year for 500GB it is still a bit pricey if you compare it to your run of the mill local hard drive. So the convenience of having your files accessible from your phone, or laptop and desktop is what make Dropbox so attractive.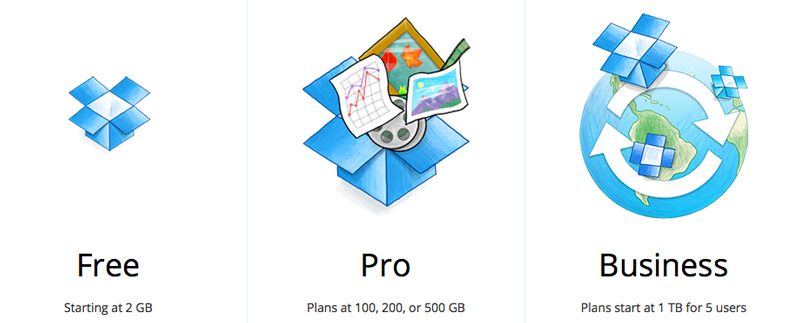 Why do you need it?
If you ever find yourself emailing files to yourself just so you can get them from your laptop or a friend's computer then you may need Dropbox. I use it daily and it is extremely useful. I move a lot between my desktop and my laptop because I work from home and various locations. I need flexibility, but I also need my files. So I have a folder in Dropbox where I keep all my current work; that way my files are available on my laptop when I go somewhere. I also have the app installed on my iPad and on my Galaxy S4 so if I need to read a document quickly I can do it without having to get to my desktop or open up my laptop.
You need Dropbox if you want to be more efficient and if you want to leverage the technology that is currently available. You can get pretty creative on how you use Dropbox, I use it daily for many different cases. There is even a way to have a website built with Dropbox, but I'll leave that for another post. But I can think of three ways I use Dropbox on a regular basis.
Here are a few use cases
As a Blogger
I can use Drop box to gather photos, and save notes or reading material to have handy at any time. Dropbox has a photo uploader feature that lets you automatically save your photos from your phone to your account. That way you can attend an event, or location that you want to blog about, take pictures and by the time you sit down to write about your experience your photos will be available for you to edit, upload and post on your blog. No messing with cables or memory cards and memory card readers, etcetera.
Sales
If you are in sales, you can keep your brochures and sales documents in a folder that is easy to access from wherever you are. You can have videos, photos, audio or PDF files there easy to show a potential client at a moment's notice.
Real estate professionals
Dropbox is ideal for realtors and real estate teams. While somebody is out in the field taking pictures and saving them to a shared Dropbox folder, somebody else in the office can get to work on the marketing materials for the property. Or if the agent is out with the client and somehow forgets a document, an assistant or team partner can put the document into the Dropbox folder and it would be available for the agent in the field in just a couple minutes, easier and more reliable than sending email.
Photographers
If you are a photographer and like to share your photos in Instagram, or Twitter, Dropbox is for you. You can take your photos with your nice camera, then save them to your Dropbox account. They'll be available to share via Instagram or Twitter or 500px. This lets you share your photos in social media networks without having to compromise the quality of your photos. As an extra bonus, Drobpox has a nice system to view photos online so you can browse through your photos, create galleries and generally manage your photos through the Dropbox system.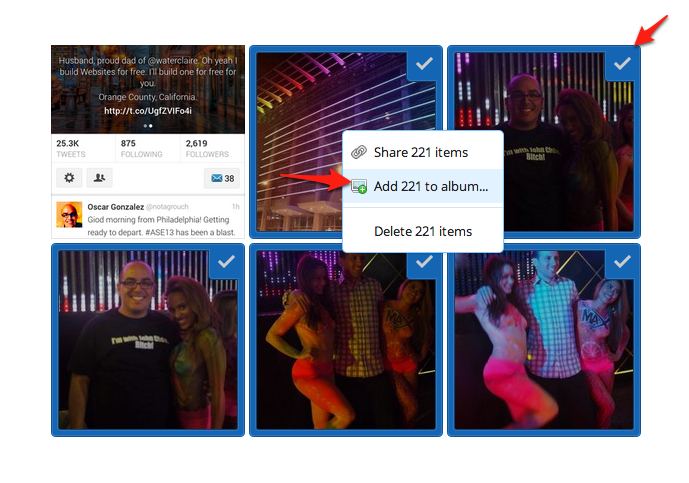 Webmasters, programmers and other techies
The geeky side of me also uses Dropbox to save configuration files for several applications I use. This is how that works. I use a program that connects to people's websites via FTP (I'll spare you the geeky details), all the website information is saved in the program and I have dozens of them. Instead of having to re save all the information on my laptop and having to update it any time it changes between my desktop and laptop, I have moved the configuration file for this app to a Dropbox folder so that any changes I make are automatically available on my desktop and my laptop.
It plays nice with other apps. Dropbox has a really nice developer program so that other people developing apps can enhance its functionality. One of my favorite third party services that interacts with Dropbox is If This Then That (IFTTT). I can have IFTTT automatically save any photo that someone tagged me in facebook to my Dropbox for example. I could also have photos I post to instagram automatically be saved to Dropbox for backup purposes.
In conclusion
Using Dropbox requires no special skill. In order for you to use Dropbpox, simply install it and then start saving stuff to your new folder, just like any other folder. This automatically makes the folder and files available online via a web browser, or on any other computer that you install Dropbox. Install the mobile app for iOS, or Android and you'll have your files available there as well. Windows phones used to have a Drobpox app but it is no longer updated or published.
Dropbox is one of my favorite apps and I consider it a must have for anyone trying to wrangle the interwebs. It will save you time, headaches and make your life generally easier. All you have to do is use it and take advantage of it. You can download it here.
If you are already using Dropbox, how do you use it?