Grammarly Makes Me a Better Blogger, Let Me Tell You Why
As a techie and as a blogger, I'm always trying out new tools. The ones I recommend to you are the ones that make the cut. I try out new stuff every day, and most of it doesn't deserve your attention, so I don't even bother telling you about it.
That's why I do it to save you time and effort. I like to give you options, but I also like to show you the best of the best and save you the headache of using junk. Some people like to give you round-ups of 97 tools that all do the same thing.
That's not me; I'll give you a couple of options and tell you which one works the best. In this case, this is the best tool in its class.
Today I want to show you a tool every single blogger needs. It's called Grammarly. I know it has made me a better blogger and will probably help you as well.
I included it on my Must Have Tools for Bloggers in 2017. And it has become even more ingrained in my daily work-flow.
Grammarly is like a spell checker and grammar checker but on steroids. It is excellent, and it will help you fix your common spelling mistakes, but it will also help you write with more style.

The best part about it? It's free, check it out here. Yes, I upgraded to their premium service because it is that good and it was on sale recently. As you know I don't pay for most of the services for this blog, I usually get them for free, so I can try them out and tell you about them.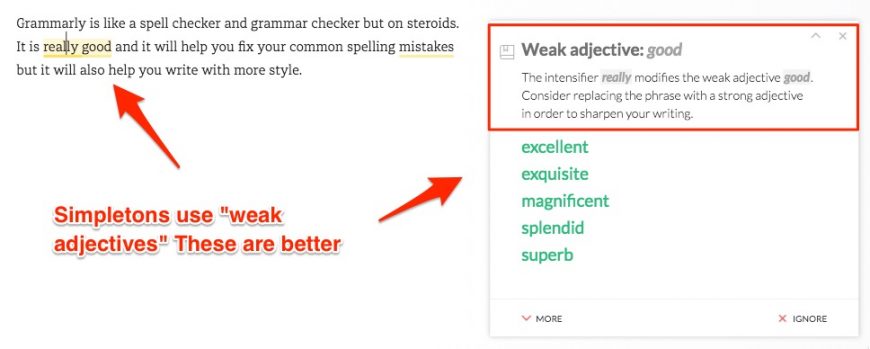 Grammarly is one of the few that I paid without a second thought.
Then I was pleasantly surprised to receive my first set of statistics via email. That email is in fact what prompted me to tell you more about it in this blog post. Let's go over those stats for fun:
First, I used it to check a lot of text recently...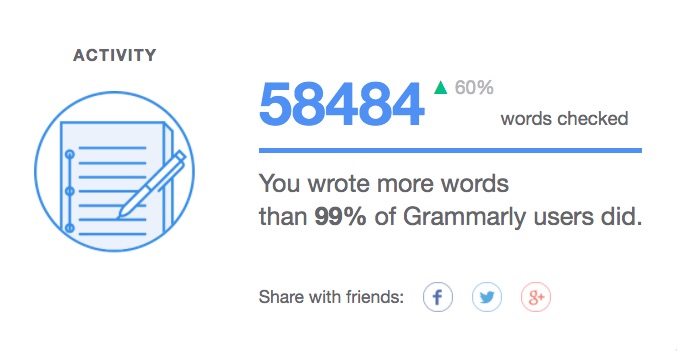 You may not need to check that many words, but apparently, I did. And I'm glad I had them checked with Grammarly.
Grammarly tells me about my accuracy.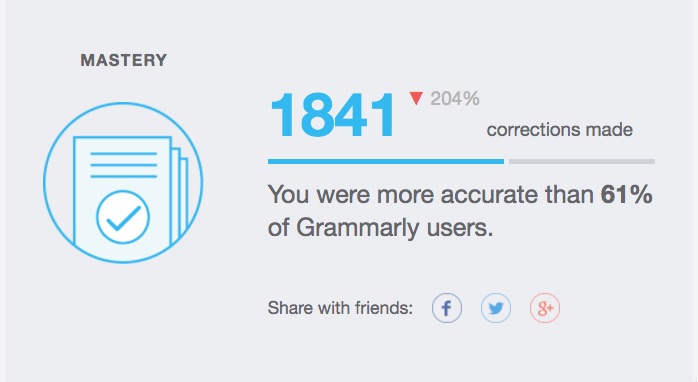 I love an app that strokes my ego.
Click To Tweet
Ah, but of course Grammarly also likes to stroke my ego. And why not?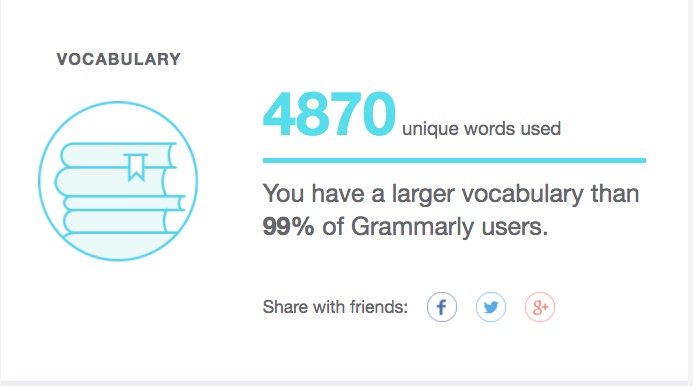 But before I get too hung up on that, it takes me back to reality to remind me of the things that I need to work on.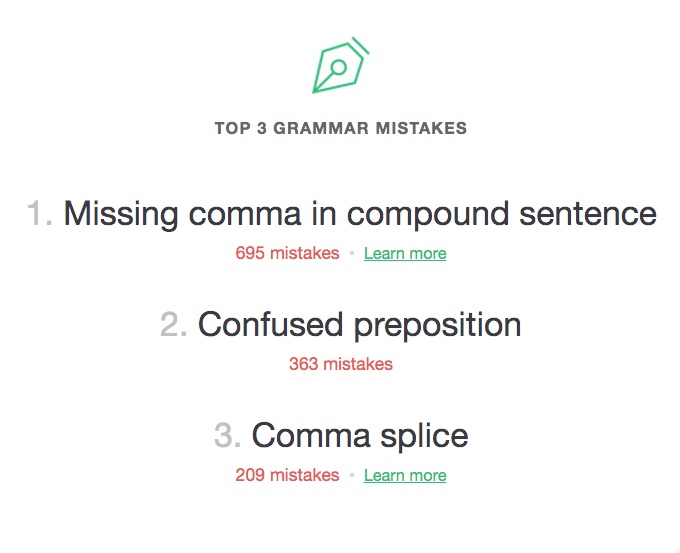 Why do you need Grammarly?
Grammarly because context is everything!
You may think you don't need it. But that's the thing with writing. It's mostly dependent on our bias. Unless you have a professional editor going over all your blog posts and making sure you are using proper grammar and not mistakenly typing "too" for "to" or "their" for "there," you need Grammarly.
Grammarly knows your writing context and will remind you that maybe using "too" is the wrong word this time and it really should be "to" or "two." It also tells you when you use certain words too much and brings in the thesaurus to give you a broader set of options you hadn't thought about.
Because it will save you embarrassment
Grammarly is great for multi-author bloggers. Another reason you need this as a blogger is when you manage other authors, or you accept guest posts. Grammarly has a built-in anti-plagiarism checker, so it saves you the embarrassment of publishing someone else's work disguised as a guest post.
Because it gives you confidence
Many bloggers are hesitant to blog a lot because they feel like they can't write well. Some have English as their second, or even third language and they're not very confident with it yet. Grammarly takes that anxiety out of the question because it will help you with everything I mentioned above.
So far it has been incredibly accurate and useful for me and I've been writing in English for over 20 years.
Go ahead, give it a try, it's free. You'll thank me later.