Snapchat Tips, Questions and Answers
These are some of the questions I had when I first started using this app. Hopefully this helps you get a grip on this quirky platform. You could consider this a Snapchat F.A.Q., or Snapchat tips for beginners blogpost.
First a couple of disclosures, I am loving Snapchat. I first thought it was goofy, but I've come to embrace it and I think it's pretty awesome. I also see it growing and maturing quite a bit. I expect it to be a huge contender in the social media space within the next 6 - 12 months. It's already worth north of 20 Billion, so don't dismiss it anymore.
What is that ghost image with all the black dots?
It's called a Snapcode. Everybody that joins Snapchat gets their own unique Snapcode. It's similar to a QR code or a barcode, but only works with Snapchat at the moment. It is used as a way for you to follow other people, and for people to follow you. You simply scan it or take a picture of someone's Snapcode and then you can add them to your account. If you make your Snapcode available to the public, then other people can also add you the same way.
Can I change my Snapcode?
Yes. If you shared your Snapcode and you are getting added by people or strangers and you don't like that, you can request a new Snapcode here (requires Snapchat account).
You can also download a high resolution version of your Snapcode from the web version of your account so you can customize it. Just follow the guidelines and make sure you test it a lot before you print it or share it, sometimes you could break the functionality and make your snapcode useless.
Where do I find people to follow on Snapchat?
Some people consider the lack of discoverability in Snapchat a curse while others see it as a blessing. Regardless of how you feel about it, the reality is that you can't browse through a directory or category listing to find other people, there are no "recommended" sections, and there is no way to find people on Snapchat.
You have to know your friends on Snapchat already, so that means you need to be in contact with them somehow before you get to connect with them on Snapchat. Then you can share each other's usernames. The only discovery feature on Snapchat is that it can scan through your contact list and let you know if any of your contacts are already on Snapchat, see the next question.
But you pretty much have to go out and find new people on your own.
As more people get on Snapchat and it becomes more popular, you'll see the snapcode will start showing up in various places. Some companies, like LA Print & Design are printing them on t-shirts and hoodies. You'll also notice them in the news, online, on blogs, on Twitter, but you have to be on the lookout for that and be ready.
There's a better way though, there are two websites I use to discover amazing people.
One is called Ghostcodes. Ghostcodes acts as a directory and lets you browse through tons of people that you may find interesting based on different categories. Thanks to Carolina for the tip on this.
The other website is called Snapdex. Snapdex is both a directory and a rating system for snapchatters, and thanks to @Stringstory for bringing this to my attention.
There's also a huge opportunity to find new people to add when you meet in person, like at a conference or workshop or a class. See: Add Nearby option below, in the next question.
How do I add somebody on Snapchat?
To connect with somebody on Snapchat, you need to find them (see previous question), then you can add them like you do on any other network. Adding someone on Snapchat is the same thing as "following" them. There are four methods you can use to add somebody on Snapchat, let me explain each one:
Add by Username - This lets you add somebody if you know their username, just type it in and voila!
Add from Address Book - This option will let you add people from your contacts list that are already using Snapchat. You'll see two sections when you pick this option, the first part will show you all the people that are already using Snapchat and are part of your address book; you can click on the button next to their name to add them. The second part will show you the rest of the people in your address book and allow you to invite them to join Snapchat.
Add by Snapcode - There are two ways of adding people by using their Snapcodes. First, if you see a Snapcode on a magazine, or a t-shirt, a sticker, or TV, you can take a picture of it. Then you can use the "add by Snapcode" option to scan that code directly from your phone gallery. You can also take a screenshot of a Snapcode.
The second option is to use the Snapchat camera to do a "live scan" of the Snapcode instead of taking a picture to scan later. See "How do I scan a Snapcode?" below for more details.
Add Nearby - If you're in a room with a lot of other people using Snapchat, like a classroom, or a conference, you can ask people to activate this option and then you'll see them when you click on it yourself. This is by far the easiest way to have a group of people connect with each other on Snapchat if they meet in person.
Share Username - This is about having other people add you and it is how you can get your own link to share with other people. When you click on this option, you'll be asked to share your snapchat link with any app you want, like Twitter, or email, or just text so you can copy and paste it anywhere you want. You can also just write your own link by following this format:
https://www.snapchat.com/add/thepapidaddy
Just replace "thepapidaddy" with your own name.
How do I scan a Snapcode?
There are two ways to follow somebody by their snapcode. One is to take a picture of a snapcode, or a screenshot with your phone, then scan that from the Snapchat add friends menu. The other option is to do a live scan of a snapcode using the camera in snapchat.
Here are detailed instructions on how to do both:
Add from Snapcode:
1. Take a picture or a screenshot of the snapcode so it saves to your phone's picture gallery.
2. Go to the "ghost" icon at the top of your Snapchat app.
3. Click on Add Friends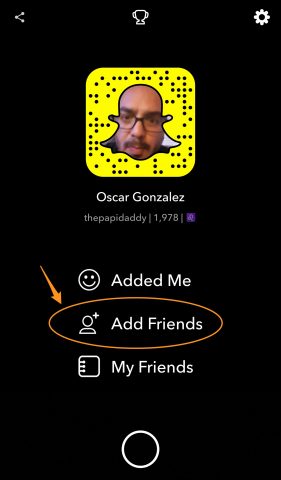 4. Click on Add by Snapcode.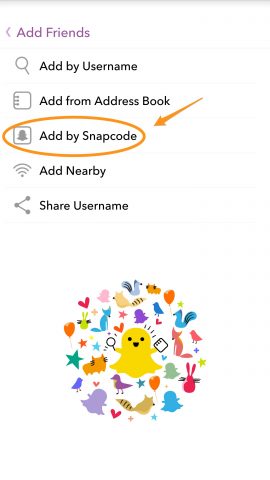 5. This will bring up your camera roll, and you can then double-tap the snapcode to add that person. A quick note about this, in my experience sometimes this doesn't work the first time around and sometimes you have to tap the snapcode a few times rapidly for it to work.
Add using the live scan option on a Snapcode
Open Snapchat and go to the camera (rear facing).
Find the Snapcode you want to add, tap and hold. After a second or so, Snapchat will bring up a dialog box for you to add that person.
This animated image from Snapchat explains it well: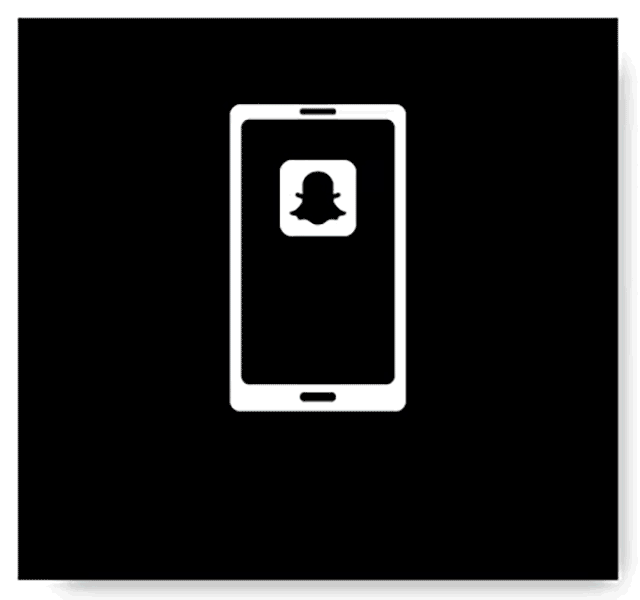 If you use Snapchat, are you a Snapper? or a Snapchatter? Or...
This is a funny question, but I think the best answer I found to this was from Quora, the answer is: Snapchatter.
What are Snapchat points?
When you start using Snapchat, you start accumulating points. This is called your Snapchat score. Right now, the points are calculated by some secret formula that Snapchat hasn't released and probably won't release anytime soon. But this is what Snapchat says about your score:
Your Snapchat score is a special equation combining the number of Snaps you've sent and received, Stories you've posted, and other factors.
What I know is that you get points for sending snaps to friends and having them open them. It seems that you also get points for adding and getting people to add you. It seems that using the various features in the app also help you get more points, like stickers, geofilters, etc.
Sometimes you'll see your score jump significantly and sometimes it seems to increase slower than the stock market during the recession. As of right now, the Snapchat score might be the biggest vanity metric in social media.
Wrapping it up
There are so many other questions I have and I'm sure new ones will come up, but I hope these will help you get started with Snapchat. Please let me know your thoughts or any other questions below in the comments or on Twitter.