Basics of Making Money Online. Email System.
Look, if you had, one shot
Or one opportunity, to seize everything you ever wanted
In one moment
Would you capture it, or just let it slip?
Before I tell you about email, I wanted to refer to the intro lyrics I posted above. They're from Eminem's Lose yourself and I posted them so I could ask you the following. So as I present you opportunities and guidance, what will you do? Only time will tell, but I hope you take action. That is all I ask from you. If I had to do it all over again I would not change a lot. But what I would change is how fast I take action.
So as you continue to read the rest of my blog and upcoming posts. Ask yourself, have I taken a positive action towards my goals today!? Ok on with today's post...
Email is proven, tried and true.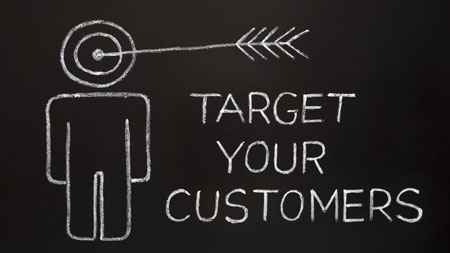 So today I'll tell you about the first thing I would do if I were to start all over with this online stuff. I would do this if I were a beginner for sure, but even if you're a seasoned veteran, you should do this. Setup an email list system. But email is so passe... so the social media purists say, right?
You'd be surprised, studies show that email has the best ROI when it comes to marketing online. It is still the most popular, most prevalent and most used internet service besides the internet itself. In other words, email is king. Or how about this article: Marketing E-Mails beat Messages from Friends for Finding Websites. Case studies, surveys and reports come out every few months pointing to the fact that we still use and respond to email more than any other communication method to date.
People read email daily, several times a day. They read and check their email more than facebook, more than twitter and certainly more than Linkedin. The other networks don't even get to compare as far as mindshare goes when it comes to email. In short, email is where is at when you want to sell, market and develop a relationship with your customers.
So what can you do to use this often called archaic system? Whether you are a blogger or a full blown entrepreneur trying to sell products online, you need to have an email list.
An email list serves various purposes and allows you to stay in touch with your customers, readers or constituents under any circumstances. And let me make a distinction here. I'm not just talking about having an email list, like an excel spreadsheet or a group of emails in your contact list in your email program. No, when I say "email list" I'm referring to an email list that lives inside an email service provider, like Aweber, Infusionsoft or Vertical Response.
Benefits of an email service provider.
By using an email service system, you are more likely to follow CAN-SPAM laws and be compliant. Most email systems require that anyone that joins your list goes through the double-opt in process. A process which requires the subscriber to take two steps to confirm his or her desire to join the email list.
Having an email service system also allows you to send hundreds or even thousands of emails without problems. There is no email provider that will let you send more than a hundred or two hundred emails in one day, especially marketing type of emails. If you use the service provided by Gmail or Yahoo or another service like that, you'll be shutdown if you send too many emails.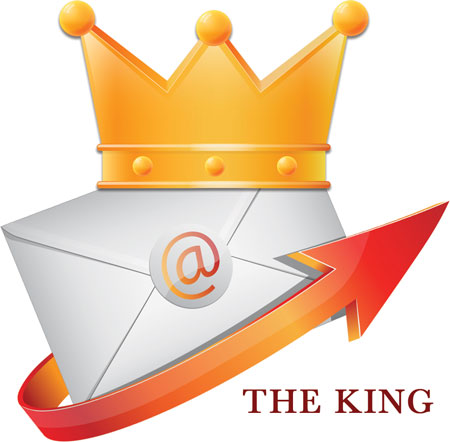 Once a new subscriber has joined your list, you can email them on a regular basis. And that part is crucial to a successful email list and email marketing campaign. You must keep your readers warm. In other words, don't let your readers subscribe and forget about you. You must email them in a regular basis. This is where the autoresponder feature from an email service provider comes in handy.
When someone joins your list, you can have a series of email messages ready for them and deliver them on a daily or weekly basis. This is what an autoresponder is. This is also how you keep your readers warm. You also have an opportunity to get to know them and invite them to know you better by sharing stories, key posts on your blog and even specials or unique offers available to them. But don't just email junk.
Offer tremendous value!
Your emails need to be valuable and compelling. It is quite a privilege to have somebody join your list, so make sure you offer something that is worth their time and attention on every email. You can tell your customers how to do something that is of interest to them, point them to insightful or members-only content. You could even give them special discounts, only available to email subscribers.
If you're going to have a sale or a special event, why not let your email subscribers know about it first? This encourages them to stay subscribed and also tell their friends about it. And you offer them value at the same time.
So how do you get an email list service?
There are dozens of email services out there and as a business consultant and overall kick-ass techie, I've worked with pretty much all the major ones. Your choices hinge in value, features, service and the most important is deliverability rates. I've worked with iContact, Constant Contact, MadMimi, Vertical Response, Infusionsoft, Mailchimp and Aweber. Maybe more but I can't remember them now. The one I recommend is Aweber. As far as online marketing, they are the defacto standard and the most widely used service, and for good reason.
Their system is full featured and it has automation rules which I love. So you can automate some of your email list management. They also have features like a +date system, so you can send time sensitive emails based on custom dates.
Like most of the other systems, they allow for variables so you can customize your emails with personalized information. The features available and the customer support make Aweber the irresistible choice . Their price is super competitive and while they're not free like Mailchimp, they do offer a $1.00 trial to start. Oh yeah and before you go jumping on the "free" Mailchimp wagon, you may want to read why I don't use them and why I switched. Just pony up a buck and get Aweber, you'll be glad you did. If your blog or business is important to you then you'll do this today.
In order to get an email service system, you need to sign up first. After you sign up, they will give you a special code that contains a form. This code goes on your website and it will turn into a form that your visitors can fill in to join your mailingn list. Voila! After this, you can login to the system and send emails to your list or setup an auto responder.
But how do you get people to join your mailing list? That is the trickiest part of any business online. You can read the full CAN SPAM law of 2003 if you'd like to really find out who you can and cannot email. But what you want to do is get your customer to agree that they'll be added to your email list. One way is to say this during the check-out process of your shopping cart. Another way is for a visitor to your website to fill in their name and email on your website and explicitly request the emails. You can offer a free download, or a free coupon, or entice them by offering email subscriber-only discounts. You can get really creative on how you get people on your email list.
Bottom line is that you need an email list service and you need it yesterday. Start capturing the emails from your customers so you can give them a delightful experience when they interact with you. I personally don't care if you use one service or the other but I've helped enough people move away from their service and into Aweber that I would recommend you start out with Aweber. Their support kicks ass, their service is rock solid and they just work.