Blog Updates and Shout-Outs!
Hello and welcome to another Shout-outs post! I have to recognize some of you that have been leaving comments recently so I'll do that first. Then I have some updates on the blog. Thanks in advance for checking this out!
Thank you, everyone, for leaving comments. I really appreciate it. Don't forget to follow me and add me in social media too, find me on Youtube, Twitter, Instagram, and Snapchat.
One thing that is new for the shout-outs is that I have included the latest few tweets by each of you that made it into the roundup. I'm not sure if I'll do this on the next one, it may be too stuff for one post, but either way, I encourage you to go check out their Twitter account and get to know them a little more. You never know what kind of friendships may arise from this.
First off, Philip is back. You can check out his blog at pvariel.com. He's been a great supporter of the blog and always comes back to check out what's new. I think he's also been in every round of shout outs!
---
Darci Hanson is next, she runs East Coast Approach, a blog about life, family recipes, and Maine. I like her approach to recipes: "It's a free-thinking way of cooking. Use your senses. Smell, feel, see and taste. If it looks like the right consistency, it smells good, tastes good and extra points for looking good, you've done it."
---
Next up we have L.M. Durand and she's an aspiring writer. A transplant from France, now dealing with the craziness that is L.A. life. She does her thing every morning with a good cup of coffee as she blogs about social media tactics and growth. Check her out at L.M. Durand.
https://twitter.com/Loryannhd
---
I'm glad I'm starting to attract more digital marketers to the blog, like Loretta from Niche Twitch. She writes about online marketing topics and my favorite, affiliate marketing. I found her site to be very informative and very professional with a great layout and easy to use organization. I need to take some tips from her, but in the meantime, go check it out and connect with her.
---
The next shout-out goes to Danay Escanaverino, we've been friends on Facebook for a while but she's now dropping into the blog from time to time. She's a leader in her space, bringing business advice, opinions, social media tips and musings about life to the Spanish speaking blogging community. Wow, that's a mouthful! She's also one of my Snapchat buddies. You can find all about her at Danay.net
---
Belen is next, and you can find her blog at belubarriga.com. Her blog is about lifestyle and fitness and you'll find all kinds of posts about that including reviews, and for the ladies, the very popular "OOTD" posts. For my men readers, if you don't know, that stands for the outfit of the day, a very popular topic in lifestyle blogs and on Instagram.
---
Marisa from Meximoments also dropped by. Her blog is all about motivation, empowering women, and lifestyle. She covers cultural topics and also shares recipes and interviews with influential characters in the Hispanic community.
---
Lifestyle and fitness are pretty popular topics these days, that's the kind of blog you'll find for the next shout out. Fabiola Rodriguez runs Wonder Fabi where she blogs about her life, weight loss, family and she sprinkles it all with a good dose of motivational posts to help you achieve more. She blogs all the way from Mexico and is waiting for you to go and check out her blog.
---
Next up is a shout-out for Tabitha, who runs Concreteislandista where she talks about fashion, lifestyle, and travel. Her blog (unlike mine) is laser focused on her topics and it reflects that by the quality of the posts to the clean and simple design. She also has been consistently blogging since January 2016, so give her a click and check her blog out!
---
Victoria Fillippo along with Sara, run Fillippoygamboa.com where they share amazing looking recipes and travel adventures along with some home diy posts. Go check Victoria's blog out, but just make sure your Spanish skills are up to snuff because it's all in Spanish, or maybe use Google translate if you're not sure what they're talking about, but regardless of your language, the photos in the recipes will make your mouth water.
---
Janice Wald is back for a second time in my shout outs posts. Janice runs a blog about blogging and how to improve your blog by getting more page views, increased traffic and just following best practices. We often talk about similar topics so check her site out when you get a moment. You can find her at Mostly Blogging.
---
And last, but certainly not least is Carol Stephen, one of social media's shining stars and the host of #digiblogchat where people come to discuss business topics in relation to social media. She invited me to do a session on blog monetization and I had a great time. Her blog, at Your Social Media Works, covers topics to help businesses navigate the ever-changing social media landscape.
Updates on Notagrouch
Since the last post about updates, I have been busy making changes to the blog. I'm still cleaning up old posts, categories, and tags. It's proving to be a much more complicated and time-consuming task that I had anticipated.
I have been blogging a lot, still failed to do it daily and I'm way behind on my 100 blog post challenge. I still have time to catch up and complete it, but time is quickly running out. Yikes!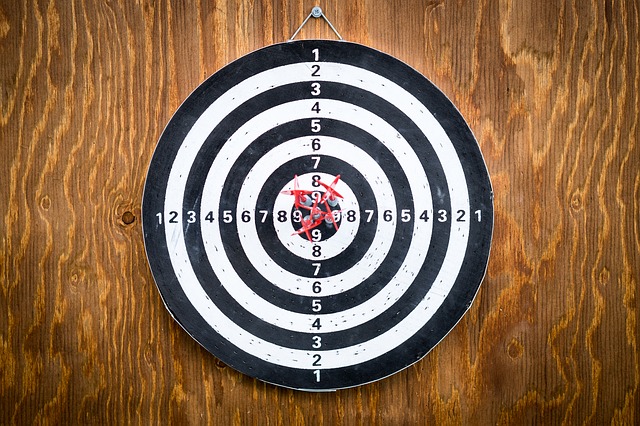 New theme? or Nah?
While doing clean up and some performance improvements I decided to try a new theme as I mentioned on this post. But after about two weeks of using it, I decided to go back to my previous theme and just make changes to improve upon its design. I found Brunch Pro to be lacking in many regards and it seemed to be poorly designed after I really dug into the details and how it displayed my content.
Speeding up WordPress
Speaking of performance, I started blogging about that. I think I'll have about 10 - 15 blog posts related to performance on WordPress by the time I'm done later this year. You can see the first one here. It talks about how to get a little more performance from your server or virtual server if you are using one for your blog. Stay tuned for those and make sure you subscribe to my email list if you want to be notified of those as they come out.
The Featured Spotlight
The featured spotlight is a newer section of the blog where I present you with a product or service. These are not reviews, but instead are just posts showcasing the product. They may be compared to an infomercial or advertorial but the aren't necessarily sponsored by the product or service. Sometimes they are products I want to promote as an affiliate and at times, they are just cool products or services I found. Keep an eye on the disclosures for more info. The most recent one is both an affiliate product and something I have really come to love; if you are an outdoor enthusiast, busy mom or dad or a prepper, then this product is for you.
Sponsored guest posts
I also want to give you a heads up that I'm now accepting sponsored guest posts. The first two have come in and you can see the first one published here. For more information on sponsored guest posts, and affiliate disclosures, check out the page here.
Got Love for me? I got Luv for you!
I recently installed commentluv. If you're not familiar with it, commentluv is a plugin that bloggers use to reward readers like you. If you leave a comment now, and use the Commentluv checkbox, you'll be able to pick from one of your latest blog posts and it will be linked along with your comment. Just a small token of appreciation for taking the time to share your feedback, thoughts and comments on any blog post you like. If you want to use it for your own WordPress blog, you can find it here.
Wrapping Up
I have so much more to say, but I think this update has the most relevant stuff and the things I really want to tell you about right away. Stay tuned for more and don't forget to follow me and subscribe.