The Burger Review: The Hat, World Famous Pastrami Burger
If you're on the search for a good burger, a juicy burger, then search no more. I recently went to one of my favorite burger spots in Orange County and I thought I'd write a little review and comments about my experience.
The Hat has been around for 65 years and there's a reason for it. Their food is fresh, it's delicious and it will not break the bank.
On my way back from Affiliate Summit, I decided to stop with my friend just before heading home. I hadn't been there for a while but I'm glad I went.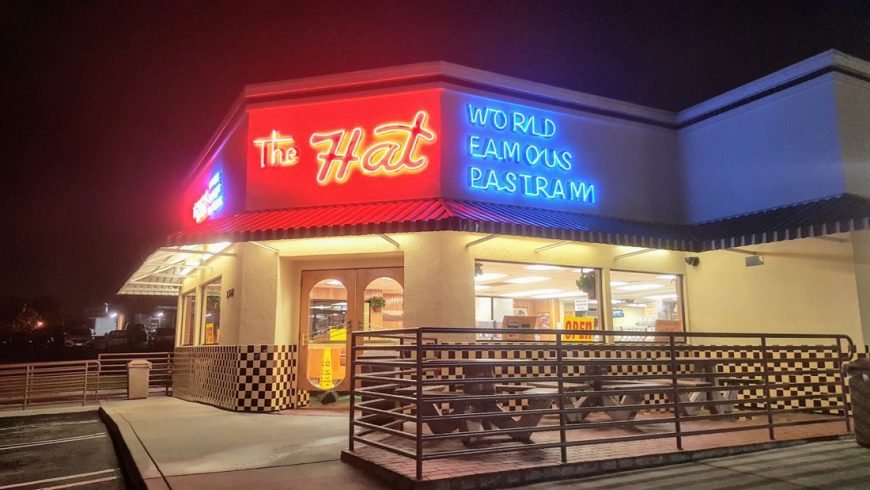 My friend ordered the pastrami dip, and I ordered the pastrami cheeseburger and we got a small order of fries. One order of fries, even small is good enough for two people, so order with caution!
They have other stuff, like onion rings, chili burgers, hot dogs and other grilled goodness but I came for the pastrami burger.
The Pastrami dip is a whole bunch of their amazing beef pastrami stuffed into a french roll and before they serve it to you, they dip the top half in au jus.
Normally when you hear French dip or roast beef dip, you get the sandwich and you dip it yourself as you eat it. But not with the pastrami dip, by far the most popular item on the menu. You can, of course, get au jus on the side and do the traditional dip and bite routine. But just know that the pastrami dip comes pre-dipped.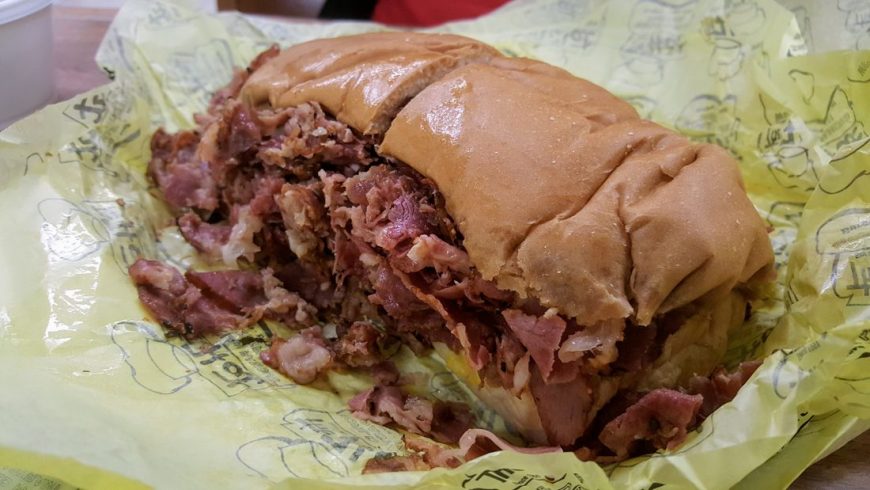 Now, the burger is something else. Other places have pastrami burgers, I think even one of the big fast food chains introduced their own pastrami burger a few years ago. That one isn't bad, but it certainly can't compare to the one that The Hat makes.
All the food is made to order so it will take a few minutes to cook a burger, don't expect fast food speed, but it's still made fast enough to serve it quickly and satisfy your cravings.
I went to the Lake Forest location, but there are 11 locations total. You can check out their website for all the details.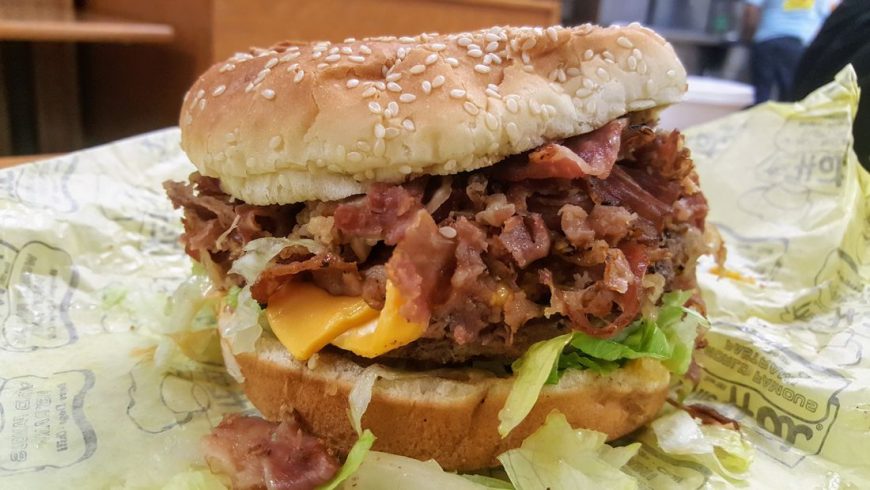 The pastrami cheeseburger comes with one all-beef patty, cheese and a motherload of pastrami all sitting on lettuce and tomato and dressed in thousand island dressing wrapped up in a classic sesame seed burger bun. It's truly a mouthwatering combination.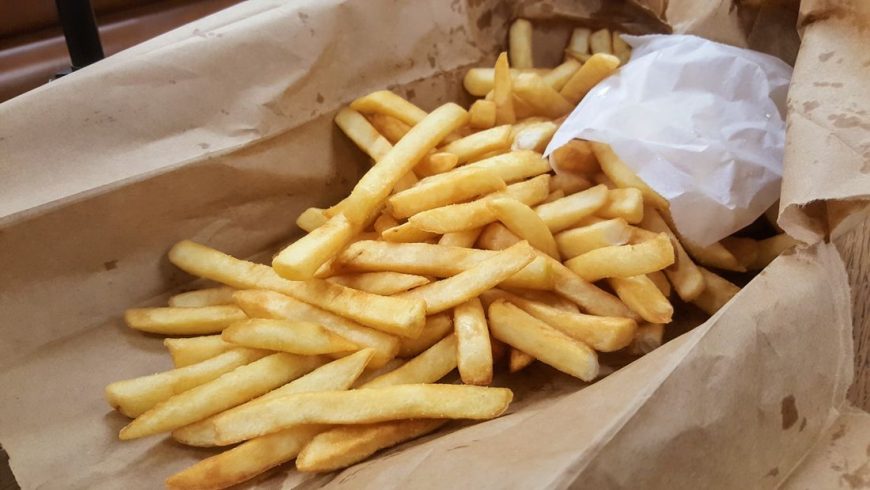 I was too busy salivating for my food as I waited and then I basically devoured my burger and totally forgot to record a video, and I was tired. My buddy John did make a vlog, you can watch it below.
Hopefully, the vlog and images inspire you to try this fantastic burger joint, an iconic restaurant in Orange County. Hands down, this is the best pastrami burger in Orange County.