Hipcamp, for Campers and Outdoors Enthusiasts
I just got back from a trip to Playa del Carmen, Cancun, in Mexico. It was amazing, we had a great time. That has nothing to do with Hipcamp, well, maybe it does. Let me explain.
We were there for a wedding, a really fancy wedding, my sister's really fancy wedding, so we stayed at an all-inclusive resort called Azul Fives.
It was terrific, while we had some issues with the resort itself, at the end, it was an amazing experience and it really relaxed me. It reignited my desire to travel and see more, and do more, not only personally but in my business too!
It was a reinvigorating experience, and I can't wait to share some videos and photos with you, but first I had to get this out to you.
As soon as we came back home, I started checking out our next adventure. We've been meaning to go camping for a while now but we never seem to actually get it together to do it so now we're changing that.
We're planning a small camping trip late October, and we're starting to plan another more exotic trip for next year. Which leads me to the next thing I want to tell you.
During my research, I ran into Hipcamp. Wow! this is basically Airbnb for camping sites. Hipcamp started back in 2013 and it has grown quite a bit since then.
Hipcamp wasn't the first to do this, but it appears that it may be the top choice for finding unique and interesting outdoor experiences, mostly camping.
Check it out, this video got me hooked!
Hipcamp works just like Airbnb.
If you have a property where people might like to camp out, you can rent it out. Or if you're a traveler like me, or want to take a few days to do some camping in a unique location you can use Hipcamp to find just the right location.
That picture above is from "Desert Oasis Camping," just search for it on the site, click here to check it out, the picture below is from "Private Beach Farm." You'll find it on that link as well. Both of these locations are within a few hours drive from me.
I'm sure you'll find spots close to you as well.
Hipcamp has really great search features and filters and you can find camping sites varying from a fully staffed glamping location with fully stocked kitchen and indoor plumbing to places you have to hike for a few miles where you'll be roughing it in pure wilderness; no showers, no running water, in other words, the real way to camp.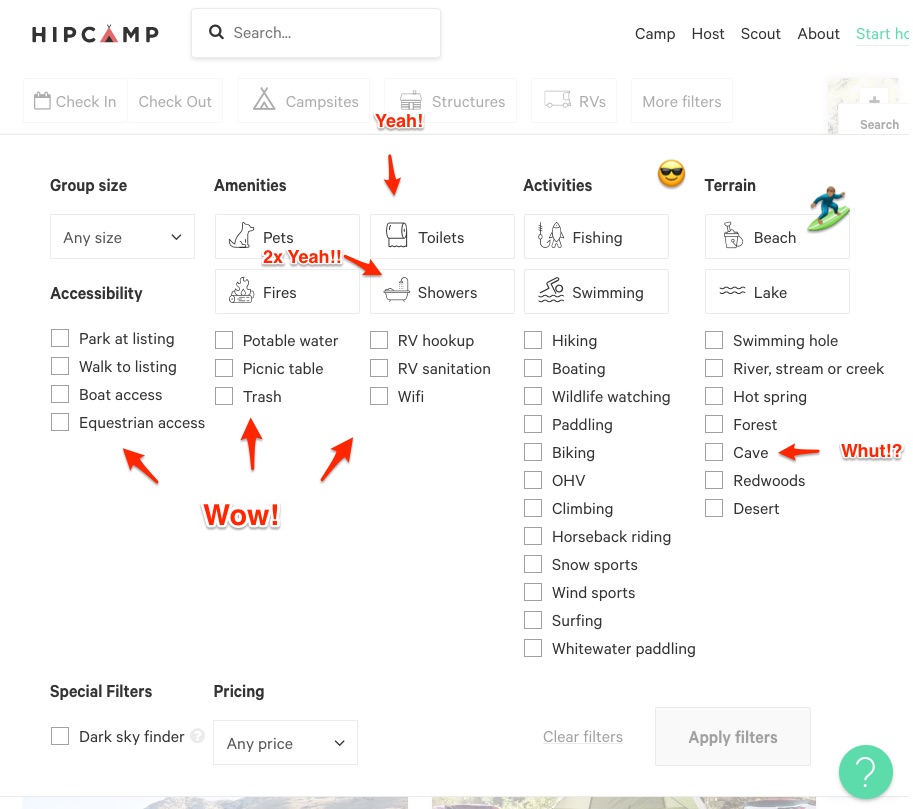 After finding Hipcamp I spent a couple hours browsing through lots of locations and just imagining how cool it would be to go there with the family for a weekend or a long weekend.
I suppose we'll go soon, but for now, you can get started on your own, check out Hipcamp here, and imagine yourself under the stars after a desert sunset, or in a sleeping bag by the beach dozing off to the sound of waves lapping the shoreline.
By the way, this post contains referral links. In the case where you would make a reservation to use Hipcamp, you will receive $20.00 and I'll get $20.00 in credit.
But if you're a landowner, you can use Hipcamp to make money! If you have a location you think you can use to lease out, then go to this link to check it out.
You could start hosting people in your land, Hipcamp covers liability insurance, customer support, billing and you keep 90% of the bookings. Not a bad deal if you have land that's just sitting there.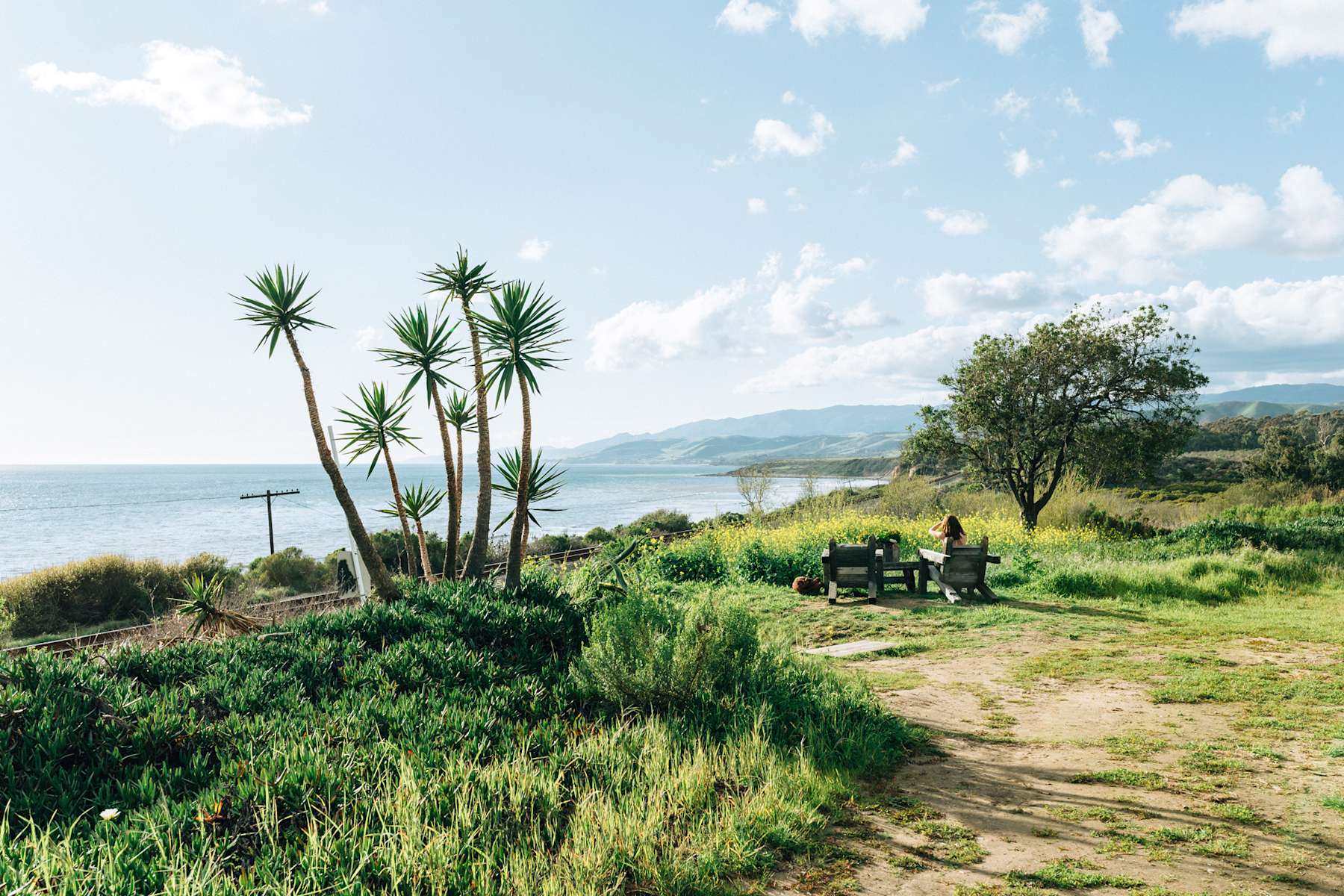 I have seen some places where it looks like people just have extra land so they set up an outdoor kitchen or fire ring, clear some of the brush under the trees and make it into a campsite.
In other cases, you'll find fully working farms with a camping site so the campers get a full experience, not just a regular camping site. The sites vary in complexity, so you may find really simple places or really sophisticated experiences.
So even if you don't think people would like your location, check it out to see if you could be making some extra money from your unused land. This is from their own page: "Our most successful hosts make over $100,000 per year hosting campers, while some hosts make a few thousand per year. On average, Hipcamp hosts make $8,000 – $15,000 per year."
In conclusion
Find that inner spark in you to discover and travel more, sometimes it takes a small, but special trip to find that spark. Do it, get out more, see more, do more. Oh yeah and why not make money while you're at it too, right?