So I got this toothbrush to review after I kind of took a jab at the company because they had an add on Twitter that caught my eye. The ad implied that keeping your teeth clean was a difficult task and they were making it simple.
Apparently, most people don't brush their teeth three times per day like I was taught, in fact, most people don't even brush their teeth twice a day! Quip wants to solve this problem by creating habits and teaching us to use the tools (a vibrating toothbrush, in this case) better.
I was surprised that they responded to my quip (see what I did there?) and they were pretty confident about it. They said that their toothbrush was changing how we brush our teeth so after a couple back and forth messages they agreed to send me some stuff to try out.
This is a sponsored post, which means I received compensation or free products. My opinion remains honest, and my views of the product don't change because of said compensation. Learn more about this here.
Unfortunately, I don't have the original tweet, only the responses later on.
Quip is a new electric toothbrush, and service designed to connect you with a dentist and help you improve oral care. It's part gadget, part game, part service. It would be better if you check it out for yourself on their website: Get Quip.
They sent me two devices, and I was excited to get them. One for me and one for my wife. I am a big fan of the Sonicare and Oral B electric toothbrushes, so I was looking forward to this new one.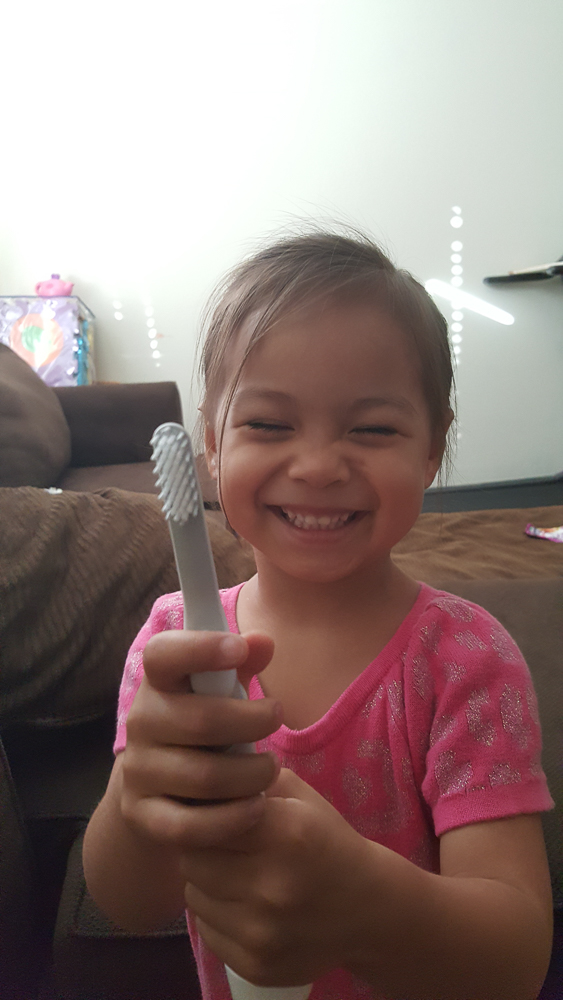 The toothbrush is simple and reminds me of a regular toothbrush, but it has a thicker, tubular handle. While the other toothbrushes have circular and or pulsating motions, Quip just vibrates fast.
Frankly, the toothbrush didn't do the trick for me, but it may work great for you. The idea is that when you use it, you're supposed to use it as a normal toothbrush and actually work the bristles in the correct motion which is then enhanced by the high-speed vibrating feature of the brush.
My wife tried hers for a few days and said she didn't like it too much; it gave her a headache, she said. I can't blame her. It's strange if you are used to the other devices. Perhaps we didn't understand the product, but it just didn't stand out as a must-have device.
The product was fun to try out, and Claire helped me do the testing and photos.
There's nothing wrong with it, but I just wasn't excited about it, maybe my original impression from their ad left a bit of a gimmicky and overhyped taste in my mouth, and I couldn't get over it. Maybe I'm not the target consumer for them because I have pretty amazing oral hygiene if I may say so myself.
I didn't quite understand the pricing. It seems that the toothbrush and some toothpaste costs $25.00, but then there is a subscription component to get toothpaste every three months.
I get the idea that they're trying to change oral hygiene, but in my mind, this part of our lives isn't broken.
A modern trend is to get your startup to offer a subscription model, but do we need a subscription service for toothpaste? I'm not sure.
I did love the toothpaste, it has a particular minty flavor that I like, and I continued to use the toothpaste until I finished it. The other positives of the product are: its design, it's slick and modern and really well engineered; its branding, everything from the packaging to the brochure is well thought out and appealing.
According to Quip's website, Time had this to say about the toothbrush. I agree with most of it by the way:
...a simple, affordable, toothbrush that works like Oral-B and ­Sonicare but looks and feels like something you'd find in an Apple store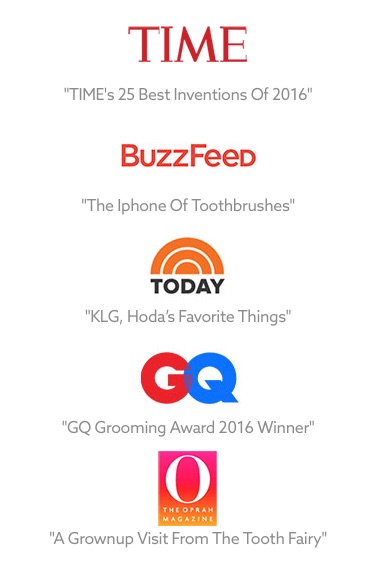 In the end, I'm ambivalent about the product. I can't recommend it but I also can't tell you not to get it.
It's one of those that you'll have to try for yourself and decide if it's for you or not. My guess is that if you've used one of the other devices for a while, whether a $15.00 one or a $90.00 one, you will be a tough customer to get for Quip.