TikTok Adds Scheduling Future Posts Feature.
As TikTok has evolved and grown over the past couple of years, I've noticed a lot of changes in their web interface.
BTW, did you know they have a desktop app as well? I haven't tried it yet, because the web UI is really good. You can do almost everything you can on mobile (unlike Instagram). You couldn't comment on videos before, now you can.
As much as everyone praises the "mobile-first" approach, it is undeniable that desktop/laptop traffic is still an enormous portion of the traffic on the Internet. TikTok is realizing that.
Here's something they just added that is really interesting. Scheduling. You can now, it seems upload videos and schedule them for future release.
Photo by cottonbro from Pexels
This is Awesome!
This is a game-changer and it shows the leadership or trailblazing actions that TikTok is taking to gain more and more market share.
While Instagram, Facebook, Youtube, and other networks are getting pummeled by TikTok magnetism and worried about how to keep up, TikTok is here doing its thing, listening to what people want.
We've all been wanting scheduling features in Facebook, and Instagram, and even Twitter, but they won't do them it. I admit, some of Facebook has scheduling features now, kinda.
For the most part, FB, and IG and Twitter allow other companies like Hootsuite, or Later, to do the heavy lifting and then just control the access to the data and infrastructure. Whatever. That's their way. It sucks IMO, but it is what it is.
TikTok on the other hand, pretty much just says f*ck that! Here, we added scheduling. Go nuts, done and done!
Schedule Posts on TikTok
Here's what scheduling on TikTok looks like on a regular web browser: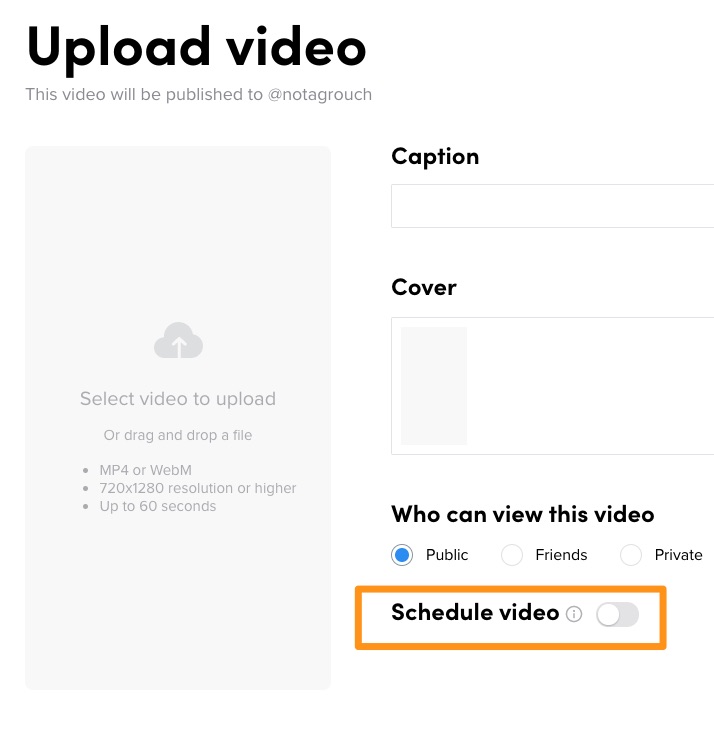 After you accept a disclaimer saying that the videos have to be uploaded to their servers first, then you can just pick a date and time for the video to publish. Just as you'd want on your Facebook post for example.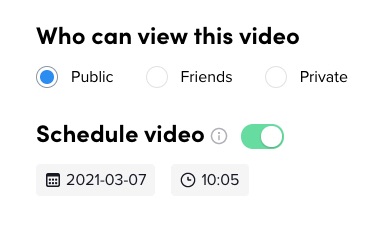 Many people I have told about TikTok say "I don't have time" or I can't post to another network.
I can understand that sentiment and it's a legitimate response, but now that you can schedule posts on TikTok, does this change things for you? If you aren't using it already, does this make a difference for you to start using TikTok?
By the way, if you want, you can follow me over there as @notagrouch.