Minds.Com Is Growing Up. We're Waiting for You
It was a while back that I introduced you to Minds.com. I'll refer to Minds.com, the open-source, crypto-based social network as "Minds" from now on, it's just easier.
For me, the experience in Minds has been all over the place. It has been mostly positive, but not without its woes. I may talk about those in detail later, but for now, I'd like to keep this short.
At first, I was excited about it, then I became frustrated and left. This has happened twice or three times. But the promise of it keeps bringing me back to see if it has progressed. To see if the issues I found with it have been addressed.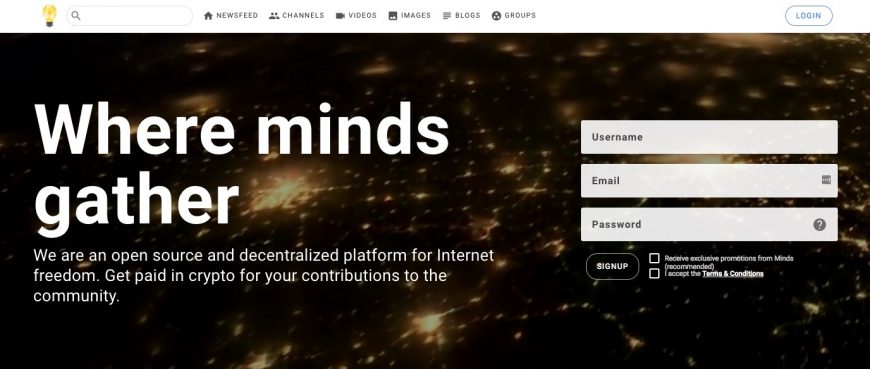 The promise of protection for freedom of speech, uncensored interactions, true reach and just the philosophy of open source and everything that comes with it are very enticing for me, so that's why I keep coming back.
This should be important for you too, especially as more and more issues arise with the big social networks, like Facebook and Twitter. Only time will tell whether Minds continues to respect privacy and freedom.
But I'm back on Minds now. If you want to follow me over there, I'm under @OscarGonzalez.
I'm very happy and excited although a bit cautious with the network now. Cautious because when you're a blogger or social media professional, a digital marketer, like me, investing time into a site that isn't going to make it past the next six months can be a painful experience.
It sucks when you figure out how a site works, and you put a lot of time and effort into it and then they announce abruptly that they're going out of business like vid.me did.
Minds seems different now. The UI has been totally revamped, new features are active and have been rolled out and they are using a spiffy cryptocurrency system instead of fiat currency like when they started. That is not to say it is without problems, but it's better than before, much better.
I'm pretty confident to say that Minds is going to be around for a while. I even dare to say now that many of the issues that have kept me from spending more time on the site have been addressed, and it even seems like they're growing up a bit.
I recently reconnected with Bill Ottman, I congratulated him about the nice improvements on the site, and a few weeks later because he was in the Joe Rogan podcast.
With that kind of commitment, I'm willing to put some of the issues I disliked about the site aside and give it another chance.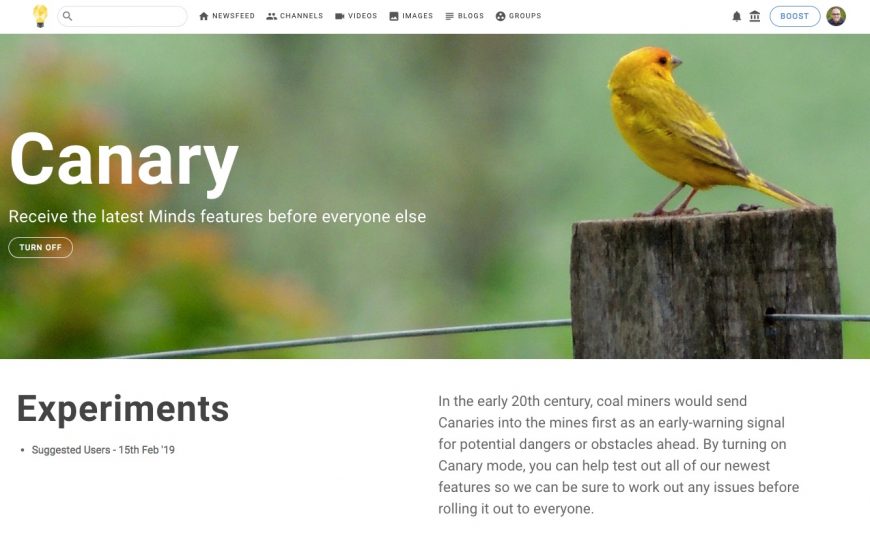 In fact, I'm trying to help remove one of the main obstacles for me and other people like me to really embrace the site. This specific initiative is related to social media shares, but I'll leave it at that for now until I get something actually tangible to share.
But I was pleasantly surprised to find that they have an experimental section. Similar to how Snapchat lets you get early development builds to test out new features before they're rolled out to the general population. Or like how Gmail used to have a fun labs section in the early days.
This is one good reason to come and give Minds another try. Features like this show maturity in the software and the development of their roadmap, so that's extremely promising.
If you're interested in checking out minds, head on over to Minds.com and find me as OscarGonzalez. Talk to you soon!
ps. Don't forget about the 30 day One Funnel Challenge, starts in 4 days!