9 Programs to Help You Make Money with Your Blog
I recently was featured on an expert round-up where I shared some tips on how to use visual content for your marketing and branding. My focus was on content marketing, you can read the round-up here. But the purpose of content marketing is to generate revenue. So I want to share with you some ways you can make money from your blog today.
I get a hundred new offers every week or more, most of them are boring, others don't pay enough, many of them are pure junk, and the vast majority are outside of my niche.
I thought I might share some of the most interesting ones with you. These are also the offers that I would consider if I were in their niche. Without further ado, here are 9 new programs to help you make money as an affiliate.
Please note, that a couple of the websites I mentioned have gone out of business since I wrote this blog post, I have removed their links and marked them as "out of business."
Share this article: 9 Programs to Help You Monetize your Blog
Click To Tweet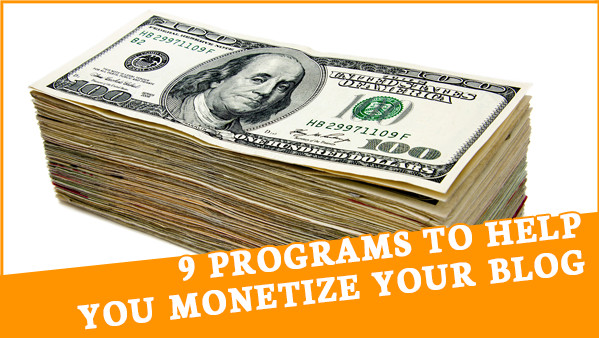 925 Attire. (out of business)
From their own site: Attire 925 was created to bring business casual apparel and footwear to fashionable women of all sizes! The payout is pretty low at 5% and the cookie is only 30 days but the niche is interesting. This would work well for a fashion, or lifestyle blog. It appeals to working women, stay at home moms. Apply here.
This is the shop to get your beard all the TLC it deserves. The Rugged Beard Company provides oils, balms, and waxes for beards and mustaches to keep them healthy and looking their best. The cookie is a bit low at a 30-day retention, but for a physical product, commissions are at a solid 10%. This would work well for a male-centric lifestyle blog or a fashion blog. Apply here.
Get your blog to make you money by offering some TLC for those hipster beards.
Click To Tweet
The subscription model is permeating all types of markets and food is one of them. The Cajun crate takes the monthly subscription model and spices it up with a cajun centric box of Louisiana cooking delights. The commission is quite low for a product like this and I really want to strangle the affiliate management team for not offering a recurring based commission, but they're set at 5% with a 30-day cookie. The audience is anybody that likes the convenience and surprise of these type of boxes and anybody looking for a unique gift. Would work great with a lifestyle blog or a foodie blog. Apply here.
This spicy subscription will make money on your blog. Check it out.
Click To Tweet
Ocassioni Eleganti (out of business!)
This got my attention because it is a jewelry shop with unique and affordable designs, but their commission is very high for a physical product like this and their cookie is awesome. They make some really eye-catching jewelry that won't break the bank so it's perfect for a fashion blog, lifestyle blog, or other blogs with similar budget conscious but stylish driven audiences. Their payout is 15%, paired with a 120-day cookie! That's yummy! Apply here.
This is interesting because the payout is big! The product is based on a do-it-yourself at home therapy program. It's essentially a breast enhancement program based on natural products. I can't say if it works or not because, well... I don't need the product; my man-boobs are big enough, thank you very much. But the results and testimonials look terrific. This would be great for a site centered around self-image, body image, self-confidence, body positivity, self-help, natural remedies and related topics. The payout is $44.00 per sale! Apply here, then look for offer number: 31681.
Boobs sell, but bigger boobs sell more. Offer bigger boobs and make money on your blog.
Click To Tweet
Perfect for fitness blogs! This is a program where you can promote these awesome 5K runs that are happening throughout the country. They're adding new locations each week and it would be a perfect fit for a fitness blog, running, lifestyle and even a local or events blog. The commissions are 10% and the cookie lasts for 30 days. Apply here, then search for The Flavor run.
Fitness and running are hot and healthy. The Flavor run can bring cold hard cash to your blog.
Click To Tweet
This program is for blogs focusing on the sophisticated side of home and living. The products offered would fit into the home and garden category but after browsing some of their catalog, the pieces are fit for a museum or a model home. The commission is really competitive at a solid 15% commission but their cookie leaves a lot to be desired with a short 15-day lifespan. If you want to promote this, you better be good at closing the sale quickly. Apply here, then search for Bunny Williams.
Got a sophisticated home and garden blog? Monetize it with this.
Click To Tweet
This one is rated R or maybe even NR, but it's definitely NSFW. I told you that the box subscription business is thriving. This one is a box subscription service for your wilder side. Their tagline reads Yay Sex! So yeah, this is an adult subscription box service that sends you new toys, oils, and games to spice things up in the bedroom. The payout is great at 10% and they have a great long lasting 120-day cookie. Apply here, then search for The Nooky Box.
Nooky? Nooky box? Yes please. Spice it up in your readers' bedroom and get that cash.
Click To Tweet
Sports are always a good seller if you have the audience. As you gear up towards your favorite sport, your visitors will want to get patches for their favorite teams. But there's a twist, even if your blog isn't about sports, you can make money with Patch collection. They offer pop-culture related patches as well for things like DC Comics, Star Wars, Marvel and more. Commissions are 10% with a 30-day cookie. Apply here, then search for Patch Collection.
Fans are going to be fans. Get your blog to pay you for giving your fans their patches.
Click To Tweet
In conclusion.
That wraps up a round-up of 9 new and promising affiliate programs you can join today and start making money. I would love to hear back to know about your experiences with them and if you found this useful, I would appreciate it if you took a few seconds to share this post in social media using one of the buttons available or any of the tweetable quotes.
Money by Andrew Magil via CC