How to Become a Millionaire Blogger Session at Affiliate Summit
One of the most popular sessions at Affiliate Summit in the past few years has been the Six Figure Blogger Panel, which now has evolved to the How to Become a Millionaire Blogger.
The panel, from left to right on the photo:
The experts in the panel have remained the same for some time because these guys are the top bloggers in the industry and their blog's income range from 7 to 8 figures yearly.
As a side note, before I get on with the rest of the article, Affiliate Summit East tickets are now on sale and you should take advantage of the early bird pricing. Tickets usually sell out well before the event so if you're interested, make sure you get yours check here for more info.
How to Become a Millionaire Blogger.
This panel is also one of the highest rated sessions at Affiliate Summit, this year it was ranked as the number one session.
The recurring theme of this panel revolves around a discussion of the strategies and techniques these super bloggers use to achieve the massive success they enjoy now.
Specifically, I felt the tips were very practical and I want to focus on a few.
Everybody talked about quality over quantity
Blogging has evolved significantly in the past 10 to 15 years. You have to produce great content. It used to be that you could just post as much as possible and you would get people to your blog because the competition was low.
Now you need to produce content regularly and it needs to be high-quality content.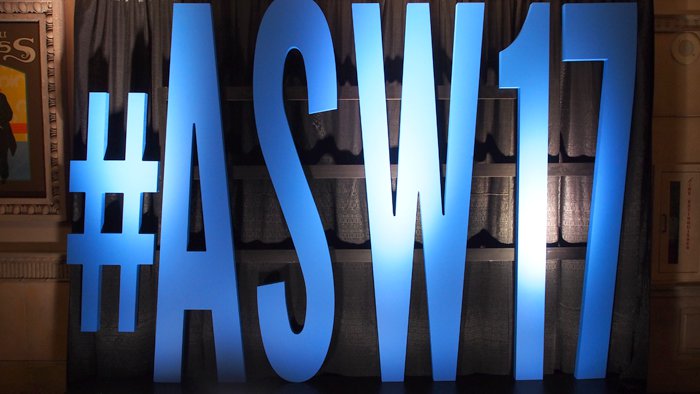 Zac Johnson doubled down on quality over quantity.
Zac doubled down on the point about quality over quantity. Forget about producing a lot of content, instead, write the best you can he said.
Zac also suggests that a way to increase quality when you're building your reputation growing is to gather information from other experts and create round-up blog posts.
Syed suggested analyzing your most successful posts.
One of the things that you can do to improve quality and maximize your efforts is to write a lot of content and then analyze it by looking at your statistics and see what is the most sought after content. Then, write more of that.
A great tip that Syed reminded us about was to use the advanced search feature in Twitter to find new ideas for content. Use the "questions" filter to narrow down to topics people are talking about in your niche, Syed suggested.
John Rampton talked about promoting.
All bloggers should know that just because you wrote it, doesn't mean people will find it. You have to spend time promoting and making sure your posts reach the intended audience.
My personal rule of thumb is to spend at least 10 - 12 hours of promotion for every 1 hour of creation. John made it a little more simple by suggesting you split your efforts to about 40/60 on creating and promoting. So spend 40% of your time creating content and 60% promoting it.
John Chow talked about leveraging your efforts across various platforms.
There's a trick that all bloggers should leverage and that is to reuse your content in different formats and mediums.
John suggested that a video can become a blog post, and a series of blog posts can become an eBook and you can turn that into an e-course and even a live workshop, thus maximizing the monetization potential for what amounts to virtually the same information.
How do you actually become a millionaire blogger?
First, start a blog about something you are knowledgable about. Follow the other advice I've given you about that, then I highly recommend you attend an upcoming Affiliate Summit and make it a point to attend the millionaire blogger session if you want to learn how to make money from blogging.