Interview With Harsh Agrawal from Shoutmeloud – Affiliate Summit Profiles
This is the first of a series of posts highlighting the amazing people you could meet during an Affiliate Summit Event. Hope you enjoy it.
Update: The second post in the series is available now.
Interview with Harsh Agrawal from shoutmeloud.com
During the last Affiliate Summit, I had a chance to hang out and interview one of the most influential bloggers you've never heard of. How can that possibly be?
Well, Harsh Agrawal (@denharsh) runs the largest blog in India. His site has an Alexa rank of 1,888 in the U.S. Ranked 198 in India, his blog Shoutmeloud.com ranks higher and probably gets more traffic than Oracle, Mailchimp, The guardian, Searchengineland, Entrepreneur, and even Techcrunch (source).
His following is just under three-quarters of a million people. And he's a young dude, but his blog is serious business.
He works as a full-time professional blogger and he probably makes more money than you, just by blogging. Harsh considers himself a blog scientist and a digital nomad. He employs one person and outsources some of his work to different virtual assistants.
Living the Dot Com Lifestyle
He truly lives the dot com lifestyle by leveraging all the technology to make sure his business runs no matter where he is. When I met him, we were in Las Vegas for Affiliate Summit West 2016, then he was going to San Francisco, then to Atlanta before making a stop in Los Angeles, then back home to India.
But how serious can a blog be? You may be wondering, how much money can you really make with a blog. I've told you in the past that you can make a full-time income by blogging if you do it right. And Harsh is one of the best examples of this.
Shoutmeloud's income report from September 2015 shows Harsh made almost $17,000, yes, that is USD. That is amazing considering most people in the US only dream about 200,000 per year! When you consider the cost of living in India, Harsh is living like a king.
But Harsh isn't someone to boast or brag about what he does or how well he does. When I met him, I expected someone full of himself, a young kid with a head overblown by the ego that often comes with such success. Instead, I met this humble man, an old soul if you would. Soft spoken and friendly.
We got along great and made the rounds about the meet market and the exhibit halls. He is thorough in his work and even though I've been doing this thing longer than he has, I felt like an apprentice. As we walked the aisles filled with vendors and exhibitors, he tried to talk to every single vendor along the way.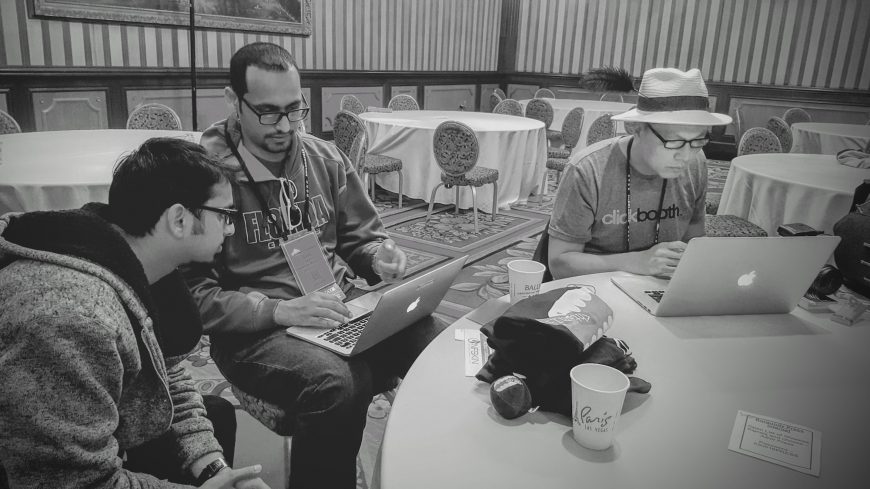 Speaks softly but carries a big stick
Never bragging, but always asking How can we work together? Most vendors dismissed him at first. Probably thinking "here's another affiliate that's just going to suck up my time, move along." Probably because Harsh doesn't stand out from the crowd. But the demeanor of most vendors would change when they would hear about his blog.
Other vendors knew him already and were glad to finally meet him in person. From walking up and down the aisles with Harsh, I picked up a few tips from him.
Ask questions, many more than you may feel comfortable with.
Listen, many people want to get their words in, instead Harsh listens.
Oh yeah, and when it is necessary, drop in the fact that you generate 1 to 2 million unique per month.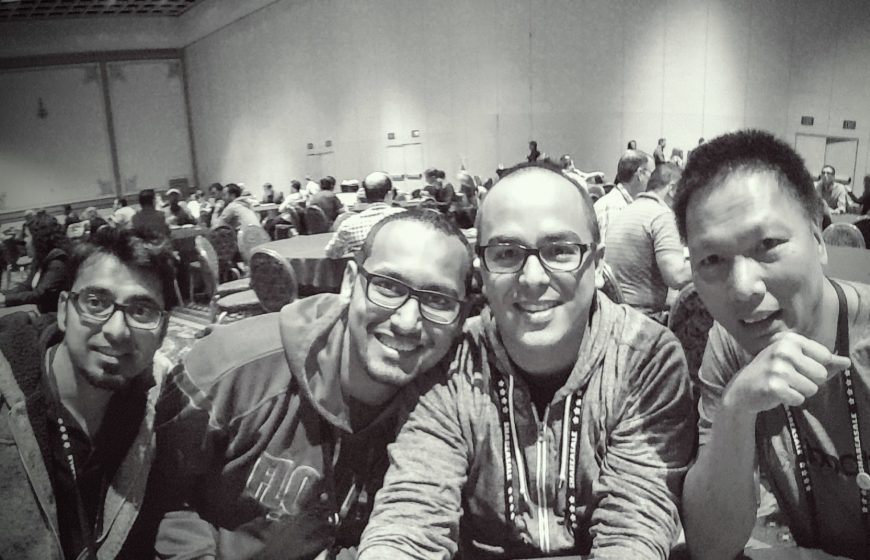 Harsh is a perfect example why I attend Affiliate Summit. I have met and continue to meet amazing people there. Of course, you can meet online and chat, and Skype and do the Google hangout thing, but nothing beats a face to face conversation. Nothing beats having lunch with someone and talking shop and talking life.
I had only learned about Harsh and his blog about a month before when for some strange reason I started getting many people from India following me on Facebook and asking me questions about blogging. During my conversations with these aspiring bloggers, the topic would come up every single time.
They would say to me: I am very inspired by Harsh from SML. SML has great tutorials and the guy makes a lot of money, I wish to make only a small portion of that.
So I had to find out what "SML" was and who this Harsh character was.
Once I learned more about him and his blog I felt a little embarrassed that I didn't know about him before. But in the end, I'm glad I had an opportunity to meet him and get to know him. If you're a blogger, you should get to know him too.
Video Interview with Harsh Agrawal
Before we parted ways I had a chance to interview him. Here's the video, enjoy.
Don't forget to check out Harsh's blog, Shoutmeloud.com, or if you prefer, get the app (Android, iOS).
And don't forget to get your tickets for Affiliate Summit East 2016 coming up in the summer. Early bird prices are going on right now. Don't complain later and tell me you couldn't get tickets or they were too expensive.
Update: I met up with Harsh again during Affiliate Summit and interviewed him again. You can see that here.