SEJSummit 2015 at Santa Monica by Searchmetrics and SEJ
SEJSummit 2015 was a terrific event. Search Engine Journal (SEJ), recently launched their new SEJSummit series. This has been a highly anticipated event since it was first announced a few months back.
SEJSummit is a conference featuring some of the top experts in enterprise level SEO. Hosted by Searchmetrics and organized by SEJ, this conference was extremely valuable in terms of networking and learning. The thing that makes it different than other similar industry events is that it is geared towards enterprise level SEO.
Big numbers, big traffic, multinational companies, multi-platform online presence management and things that are generally out of the reach of most SEOs. When it comes to analyzing data, big is awesome.
Usually enterprise level SEO means lots, and lots, and lots of traffic and really fun budgets. You get to try things and test things and you get results quickly. You can run A/B tests like Neil Patel suggests and get almost instant results.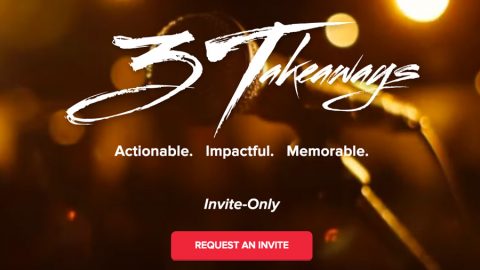 By the way, Neil was one of the speakers. If you are a digital marketer of any kind, you should know who Neil Patel is. Another notable name was Jordan Koene. The presentations by Neil and Jordan were probably the most insightful and useful out of the event, but the other speakers were great too.
Mindy Weinstein taught us about making stories relevant and personal when you need to write content for "boring" industries. What I really liked about her talk is that she taught us how to do it at the same time she presented. She used a personal story to draw us in to her presentation and it worked beautifully.
I went to the Santa Monica event because it is close to me, but the SEJSummit is coming to Dallas, San Francisco and even London to name a few of the upcoming locations, visit the official invite page (click on the image above).
Sometimes when you go to an industry event like this one, you'll find yourself overwhelmed with information. You feel like you just put your mouth to a firehose and if you take in one more drop you will explode. This feeling generally leads to analysis paralysis and you end up going home with nothing but a spaghetti of new ideas; pages and pages of notes about cutting edge tricks and tips and possibilities that never materialize.
Not at SEJSummit, the format was terrific. One track was all that was needed. Speakers come up quickly without a whole lot of hoopla in between. The key element that makes this a must-attend event for 2015 is the focus on delivering three takeaways.
We have limited time; we need deep knowledge but also actionable steps. This is why the summit was outstanding.
See all the photos here.
Each speaker is required to present their talk in a 20 minute time slot (strict) and they open up by explaining what they will share with us and at the end there are 3 takeaways. The three takeaways are easy to remember and note down, and then, expand when you get back to the office and really put things to action.
SEJ made sure that these three takeaways are actionable, impactful and memorable. Each speaker did a great job and kept the audience engaged. I wasn't the only one that felt this way because the room stayed full until the very last presentation.
If you want to learn about SEO from an enteprise point of view, you should make your way to one of the SEJSummit events. It doesn't matter if you are in-house SEO for a large company or an Agency managing enterprise clients, you have to make it to one of these. Oh yeah, and did I mention the event is free? What?