WAHD, Running a Business and Raising Kids. But How?
People ask me this question all the time. How do I do all that I do and also raise my kids? How can I be a WAHD (Work at Home Dad) and also raise the kids?
In a short video (below) I took a moment to answer this question which comes up regularly. It applies to moms as well, so technically it's good for WAHD and WAHMs.
When you read it or watch the video, you'll think it's obvious and simple, even trivial.
But I think this small aspect is critical if you want to succeed with a home or online business AND also raise kids without putting them on the care of strangers.
As a quick side note, I pass no judgment if you have to leave your kids with babysitter services, or even regular daycare.
I know, as a parent you gotta do what you have to do, but all things considered, I think it's always better if I am with my kids whenever they're not at school. Call me old-fashioned if you wish.
But if you think this is a simple and obvious tip, watch the video and also read the entire blog post. I think you may reconsider after you absorb everything.
Simple, yet powerful.
Also as a side note and quick disclaimer. Someone I know and admire runs her entire life from a regular, pen-and-paper calendar system and it works amazing for her.
So whatever works for you, that is what you should do, but as you'll see in the video and read below, I prefer a digital option.
The option is yours, simply be true to yourself and use what works best for you.
How Can You Do It? Tips for Time Management for SAHD & WAHD and SAHM & WAHM.
You can start simply with a good calendar app.
I recommend Google Calendar, but since we're talking about using it for business then use the G-suite version instead of just the free Gmail version. Here's a link to a free trial.
Update (2021-07-19) After numerous negative experiences with Mailchimp, I no longer recommend it. Yes, they're still one of the leading email marketing service providers, but the headaches and heartaches that come with it just completely removed it from the options I think you should consider.
This lets you use a professional email address when using your calendar.
Using a professional email address when you invite customers or leads to an appointment will look more professional than if you use a free Gmail account.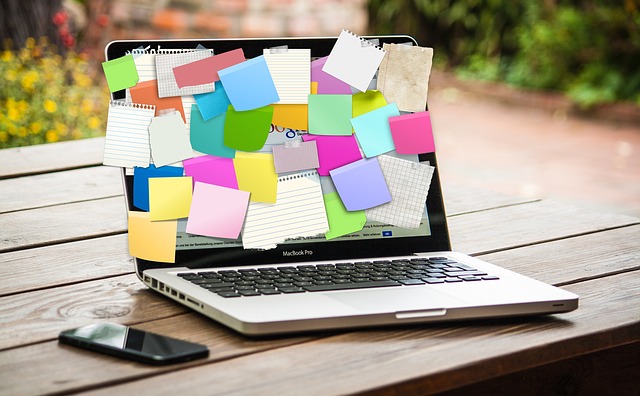 Also, you can use the free trial link, but after the trial, you'll need to pay for the service. When you pay for a service like this, it helps you to commit and solidify it as a critical part of your infrastructure and thus helps you do everything better.
It's a psychological hack. It should help you think that you have to use it, since you're paying for it. And this helps create a full loop.
Use the calendar to do better, do better and make more money because of your calendar, rinse and repeat.
A Few Other Tips
In addition to the main calendar where I keep my appointments and commitments to my family, I use a few other tools worth mentioning.
Mobile notifications
My mobile device alerts and notifications are critical. Make sure your phone alerts you of upcoming appointments ahead of time.
To make sure this works and nothing falls through the cracks, I set my calendar to remind me of upcoming appointments using the free Zedge notification app to customize the sound.
You're going to laugh at me, but I literally have the "Trollolololol song" as my calendar appointment reminder notification sound. Keeping things interesting and fun right? -- Not the whole thing, just like an 8-second clip, you'll find it on Zedge. ?
Using the new notifications control panel for my Android device lets me get really granular with notifications so I get notified by sound and don't even have to look at my screen sometimes to know what's coming up.
I set up multiple notifications for every appointment, by default with the following list of notifications are set:
1 day in advance
4 hours in advance
30 minutes in advance
5 minutes in advance
I adjust these four different notifications on a case by case basis for each event that makes it into the calendar.
For example, sometimes I may need more than 1-day notice for an event, and other times I don't need to be reminded more than once.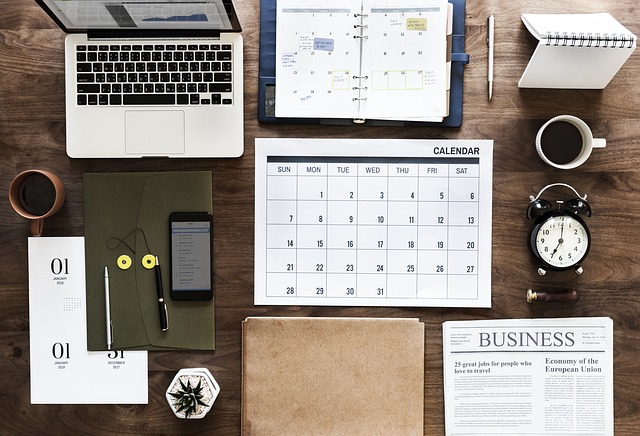 Remove Myself From the Equation
Sometimes managing the calendar in and of itself is a chore, I try to automate as much of that as possible. I have a system configured to minimize my time spent managing the calendar.
For client appointments, I use Calendly.
This way if I'm working with a lead, I send them a special link where they can book an appointment with me.
For most people, the free version of Calendly works just fine. Connect it to your Google calendar, set your rules of availability and you're ready to roll!
The Calendly system is based on settings I set in advance and also on my current availability. This prevents the usual back and forth series of emails trying to find a time that is convenient for both parties; they just find an open slot that works for them and automatically pencil themselves into my calendar.
I get notified and the appointment system will then remind me of the appointment as needed using the four notifications I mentioned earlier.
For Family Events Use the Shared Calendar Feature
In order to coordinate with family members, we all have our private calendars but we share availability with each other.
You can also do this within the settings of your calendar, or you can create a shared calendar for everyone that needs to participate.
We know what times are available, which times we're together for an event, and we can easily invite each other for future events.
For Social Events I Automatically Add Them to My Calendar
If you like to attend a lot of different events and have to deal with different websites to see your agendas, it is very useful to get all of those calendars to work in your Google calendar.
Meetup.com, Facebook events, EventBrite, and other types of calendars can automatically show up in your google calendar. Take a moment to search for instructions for your particular need and you'll find ways to get those appointments to show up in your own Google calendar.
I have this for my active Meetup.com events, and Facebook events. This way when I commit to an event in Facebook, or Meetup.com it automatically gets added to my calendar so I don't double-book myself with personal or professional activities.
If for some reason, you can't find instructions to connect a specific calendar to your Google calendar, you can try an app like IFTTT or Zapier to help you integrate new appointments with your calendar.
In Conclusion
This is a short video where I talk about how to run a business from home and raise kids at the same time.
I recommend getting a good calendar that works with you and for you. The last thing you want is to add more work to your daily life so take advantage of the technologies available.
This is just one aspect of managing the entrepreneur lifestyle while raising kids, but it's a big part of staying productive and maximizing efficiency.
Keep Your Eye on The Prize
Keep an eye on your desired outcome. For example for me it's imagining something like the scene below. Total relaxation, everything at peace. With a calendar in order, this is one step closer to reality than a distant dream.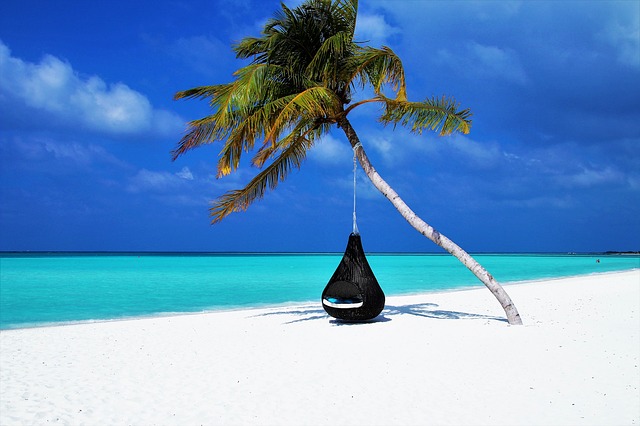 In a future blog post and video, I'll cover other aspects talking about other productivity tips, including more automation, task management, time tracking and keeping a log of activity.