How To Save Money With This Revolutionary App
Everybody says we should be saving money. It's good for you, it's good for your future, it's good for you family. But saving money is tough for most people. We know how to save money, but we don't do it.

Cover photo used under CC

It's hard for me to save money too, so I focus on making more money. But I have to acknowledge that saving more money would be a really good thing.
I've been trying to make savings a habit. Trying to put away a certain percentage of all income is good practice but it's not always as easy as it sounds. Maybe the habits book we're reading in our book club will help, but if I don't have to think about it, even better.
I've tried all kinds of ways to save money, from keeping a daily log, to incentivizing the process of savings, to using programs like "keep the change" from Bank of America. These haven't worked for me in the past.
Now, I use something that is better. It came across my inbox in a newsletter I think. It's a new startup, a company that can really help you save money. It's quite ingenious how it works.
The company name is Digit.co, and it really is a virtual bank. The way Digit works is that you link Digit to your bank account. Their algorithms then analyze your income and expense patterns for a while.
After the system analyzes your account they begin making small withdrawals from your account and deposit these into a savings account.
In my experience, the withdrawals range from $0.81 to $6.97.
I've now been using them for about a month, and so far I've saved almost $30.00. This is money I didn't really need at the moment, and the deposits amounts happen every day or every couple days but don't disrupt my cash flow.
I tend to ramble a bit, so maybe check out this video that explains it very clearly.
I wouldn't have saved these $30.00 on my own. Looking through their blog, I found that other people have saved anywhere from a few hundred to a few thousand dollars.
Digit automates your savings, so you don't have to think about it. If you want to give it a try, use this link, I think they'll give me a few bucks for referring you, so that's cool too.
Setting it up was super easy, it took like 5 minutes to connect to my bank and using it is simple as well. After you have your account, you can text Digit to inquire about your recent transactions, or your balance.
They'll even tell you the last 3 transactions that took place in your regular bank account, so it works as a quick balance check without having to login to your bank app and all that stuff.
Because everything is automatic, and intelligent, this is by far one of the best methods I found to save more money. When you have saved enough for your goal, or when you decide you want to make a withdrawal, you request the money and it will be transferred to your regular bank within 24 hours.
It's like that old idea that you should put all your pocket change in a jar at the end of the day and after a while you'll have enough money to buy yourself a little something. Except this is virtual and way better than a can full of pennies.
Who's endorsing Digit?
Digit is backed by some really big names, and equally important there are some big names writing about them. I'm confident my money is safe, just like I knew my money would be safe when I joined Mint in the early days.
Mint revolutionized how we spend money, how we track money when they launched.
Digit is going to revolutionize how we save money.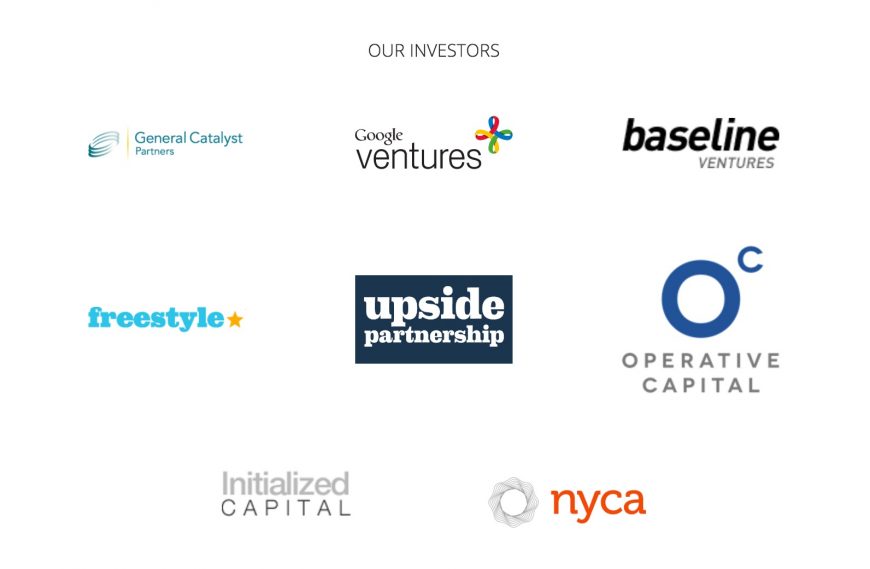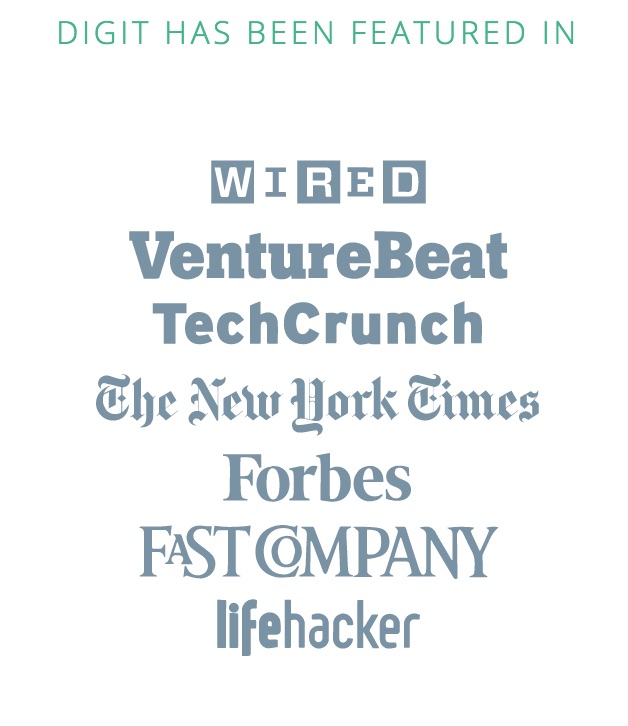 Who's Using Digit?
It seems that every kind of person is using Digit, from students to professionals and even retired folks. Just looking through their blog, you'll see some featured members, like Marriam Yakeem, a student. She says:
I'm not a good planner, so I like the fact that Digit saves for me. I don't have to think about it.
There is Eric Patrick too, a family man, alright he says:
I never even think about it anymore and when I receive a text message out of the blue showing my balance, I'm simply amazed every time.
I'm sure Digit can help you too. Now you really have no excuse not to save money. If you want to give it a try, and I think you should, click here to learn more or to get started. It's free, and it's awesome.