What's in the OFA ClickFunnels Challenge Box
To each there comes in their lifetime a special moment when they are figuratively tapped on the shoulder and offered the chance to do a very special thing, unique to them and fitted to their talents. What a tragedy if that moment finds them unprepared or unqualified for that which could have been their finest hour.

Sir Winston Churchill
The One Funnel Away challenge by ClickFunnels has proven to be very successful over the past couple of months. I'm part of the February/March challenge. I invited you to join with me a while ago, but if you missed it, you can join the next one.
Here is a short video I made showcasing what comes in the box. I took a few minutes during our Dot Com Lunch meetup last Saturday to check out the box and make the video so check it out below: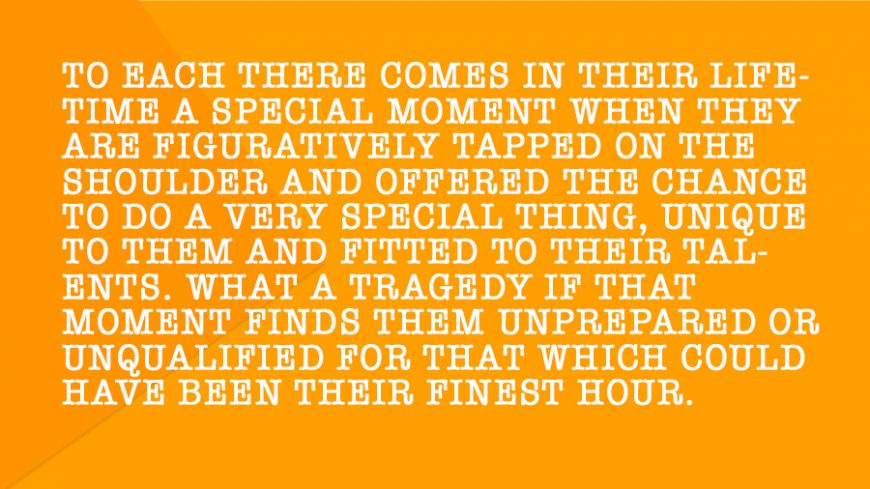 The challenge is comprised of 30 days of tasks to get your funnel up and running and start crushing it on your business, but it also comes with a physical element, a big box.
This big box is why you only pay $19.95 for shipping and handling. So far, from what I saw in the box, joining the challenge is worth every penny. The materials in it will help you do better and the physical box has a psychological effect on you too.
The box helps you complete the challenge and solidifies your commitment. When you have a book, a workbook and other stuff, you're more likely to follow the challenge. It's not as easy to think "Oh, it was only an online course, I can do it later" or whatever. When you get the box in the mail, the whole thing becomes real.
So check out the video, it's short and I show you pretty much everything that is in the OFA challenge box.
If you don't want to watch the short video, here's what you can find in the box:
30 Days Book.
1 mp3 player loaded with all the lessons.
1 flyer/brochure for the 2 comma club.
1 workbook to move you along each day for the 30 days.
Am I Too Late?
You may be wondering if you can still join the challenge. Technically you had to join by February 24th at 9 PM EST.
However, it seems that they might have forgotten to turn that off or they're allowing you a day or so longer to register so go check it out right now.
If you see a banner or button that says registration is closed, you'll have to wait until the next challenge, but if it's open and you can go through the registration, then go for it. Let me know you've done it and we can keep each other accountable throughout the challenge, just make sure you join the secret Facebook group and tag me in a message.
I'll be waiting for you on the inside.