Win a Networking Pass for Affiliate Summit 2014
I'm happy to announce that Affiliate Summit has granted me 4 passes to giveaway for January's Affiliate Summit event and you my reader friend have a chance to win one.
Please only apply for the pass if you intend on going. Read this carefully:
These passes cannot be transferred, and the pass codes become invalid in the event the conference sells out. Also, anybody registering for a complimentary pass who neither checks in at the conference, nor cancels, will be ineligible for future complimentary passes.
In other words, if you win, you must go!
If you are a new internet marketer or have just joined the ranks of affiliate marketers, online marketers or plan on implementing an affiliate program for your company, this may just be the best event you'll go to all year. It could be a life changing experience as it was for me in January 2013.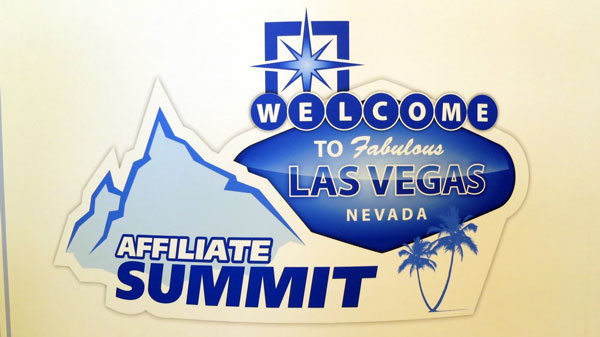 You'll get a chance to rub shoulders with some of the giants in the industry as well as make some really good connections to help you develop your business. Not to mention all the learning that goes on during the sessions. Of course, in the evenings the parties are on and this is in Las Vegas so you know the parties will be fun.
Remember: Please only enter if you actually plan on going. If you are selected, you must attend. The pass is not transferable and cannot be resold because it will have your name on it. I am only giving away the passes. I am not paying for your travel or hotel.
So to apply, all you have to do is leave a comment telling me why you are deserving of a pass. I'll be picking out the winners over the next couple of days and announce next week.
See you in Affiliate Summit!