Mercado review. Mexican Brunch in Los Angeles
We decided to meet up with some friends for brunch, the place was Mercado, a newish Mexican restaurant. They have a few locations but we went to the Mercado on West 3rd street.
I should start with the bad first as I do with most of my reviews. The only negatives I found were really minor, we went in early for brunch and noticed a lot of the areas in the business weren't actually ready for business. You could see a mop left over on a corner, the bar was mixing their ingredients on big ugly buckets on plain view, and a few other little details like this.

We don't need to see any of that, it's like walking into the backstage area of a Las Vegas show. We know all that stuff goes on in the back scene, but we just don't want to see it. It kills the magic, ya know?
That's about it for the negative... not so bad right?
Now onto the good stuff. The whole experience was great. We arrived way earlier than our friends did because they initially went to one of the other locations I think. Valet parking ($6.00) is a must or be prepared to park a mile away, risk a parking ticket and then walk to the place. Just valet it.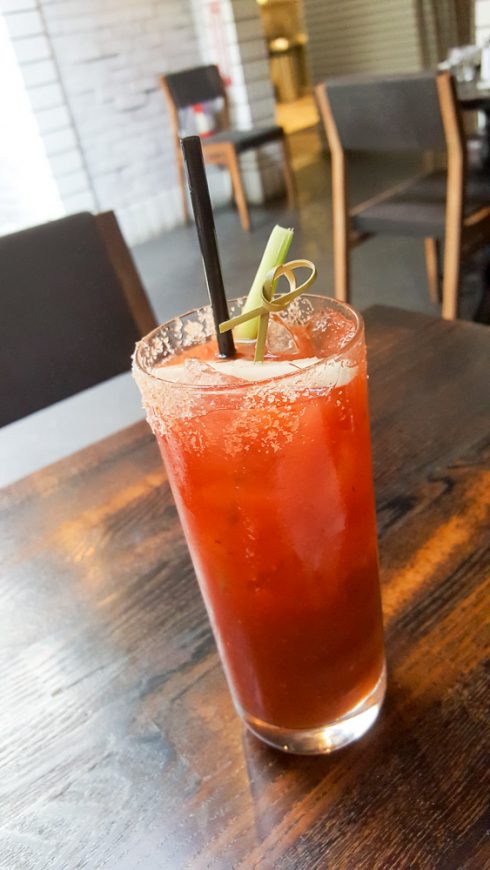 As we waited, our server was really great about keeping our drinks and appetizers on point. I started with a seasonal grapefruit margarita that was excellent; refreshing, cool and balanced. I ended up having two or three through our stay. I would suggest they make it a permanent cocktail in their menu.
My wife went for the spicy bloody mary; it made me a little jealous.
For appetizers we went for the choriqueso and guacamole combo. Now, this is where it gets a bit iffy for Mexicans that know Mexican food. I don't think Choriqueso should be in the menu of a traditionally inspired Mexican cuisine restaurant. Choriqueso is Tex-mex food which you should stay away from when you want to be known for traditional Mexican flavors, regardless of how modern or progressive you want to be with your recipes.
When I saw it on the menu, it made me question the whole operation.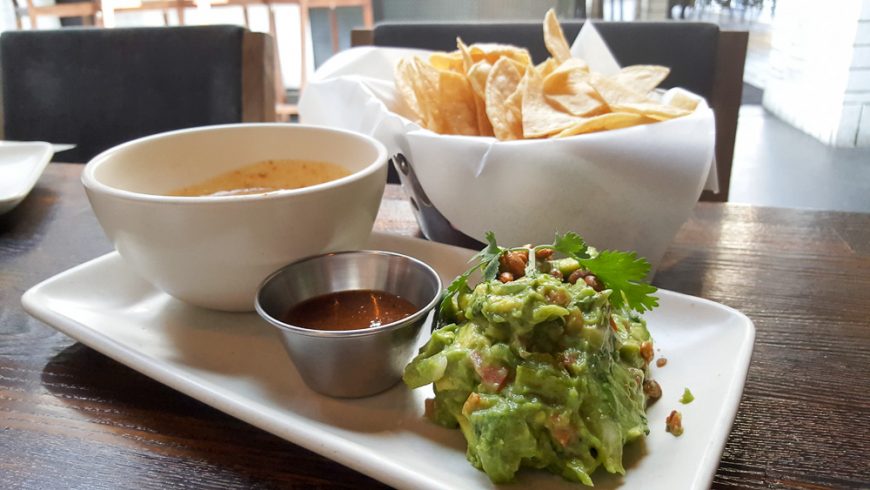 I would have rather tried a more traditional queso fundido. Re-invent that! But nevertheless the choriqueso had amazing flavor and it was a winner paired with the totopos made fresh on site. The guacamole was good, but not unique or amazing. It's hard to make good guacamole and harder to do it consistently, but if this is the quality and flavor they always put forward then it's an excellent guacamole.
If you're a bit more adventurous and like strong flavors then you'll find this guacamole very plain and in need of some more acidity, and maybe even some crumbled cheese to top it and add a bit of saltiness. To their defense, it was good enough that we ordered a second order of it and everybody else really liked it and it goes really well with the super crunchy and salty chips.
For the meal, I ordered the chilaquiles with added carnitas. My wife ordered the chile relleno, and we shared the 2 gringas. Everything was good. But, there's always a but. The chilaquiles were prepared perfectly, good flavor profile, the consistency was better than most places I've tried, but they lacked a punch.
I feel that it was a mistake to order the carnitas on the side. The carnitas felt overcooked and they had a strange syrupy taste that made them overly sweet. Some people like that, but I didn't. Traditional dishes should be re-imagined with presentation, or the use of the ingredients, but adding a totally new flavor is risky, If I had ordered a full carnitas dish I am inclined to think that I might have exchanged it for something else after trying it.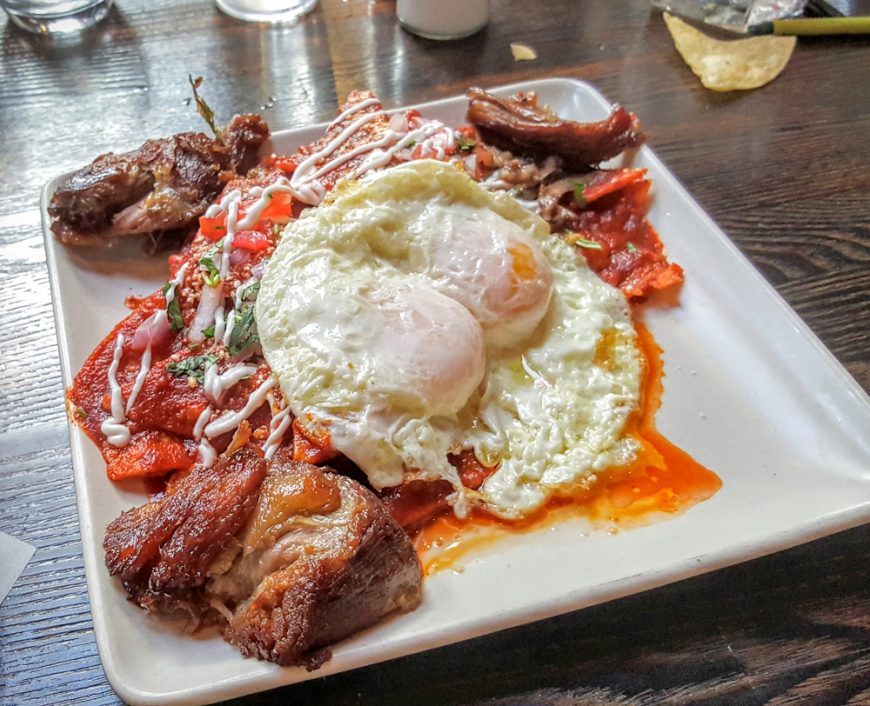 By the way, I mentioned the chips earlier but it should really be said that these were amazing. I couldn't get enough of them. The 2 gringas were amazing and in retrospect I would have liked to order just that, but more of it. The plate comes with two of these tacos and they are as tasty as they are beautiful. More please!
The best part came with dessert as three dessert dishes arrived, compliments of the chef. For this, I am absolutely thankful and grateful! I would love to tell you that my influence as a blogger made them do this, but most likely it was because one of our friends at the table is one of the up an coming Mexican chefs in Southern California. On a side note, I can't reveal his name because he wants to keep a low profile, but I hope that I'll be able to review a pop-up restaurant he's working on to launch this summer.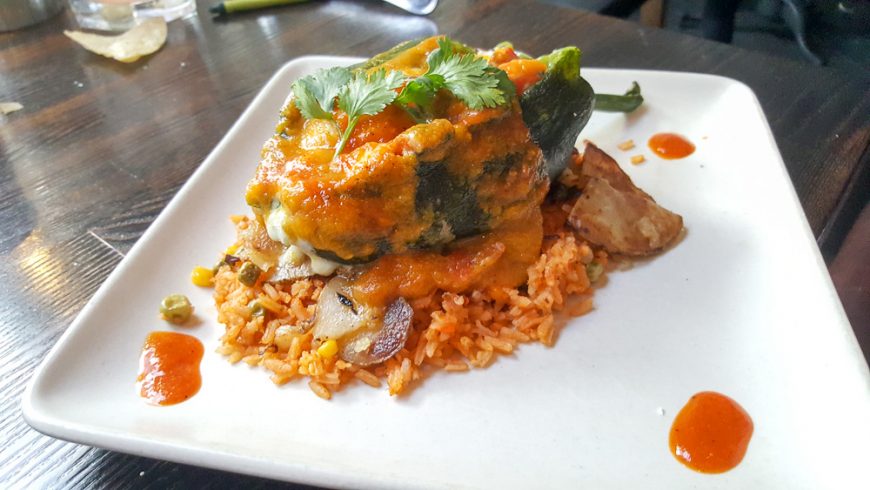 We tried the churro ice-cream, tres leches cake and the flan. Turns out the chef at Mercado used to be the chef at Taleo, one of my favorite Mexican restaurants of all time (sadly it clsoed years ago). So I expected his influence to be strong in the desserts.
The tres leches cake was amazing, as it was at Taleo's. The flan also was perfect, the consistency, the flavor, the presentation, a total winner. If you want to try what a flan should taste like, then the trip to Mercado is worth just for this reason. In a previous review of a local bakery, I kinda blasted their tres leches cake, the owner of that bakery owes it to themselves to visit Mercado and learn what a tres leches cake should be.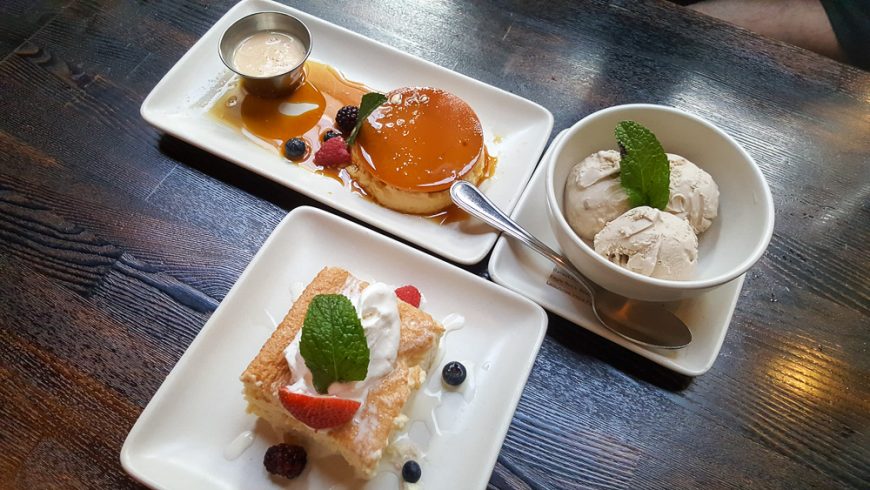 Overall, I rated this place a 4/5 on Google. I would definitely go again, I would bring my friends there and I'd love to try some of their other cocktails and dinner plates. I hear they have over 70 kinds of tequila, that can be exciting.