Sichuan Hot Dry Pot in Irvine at Happy Dining for Dot Com Lunch
I haven't been posting all my foodie adventures lately. Instead, I've been making videos about them. But I'm trying to bring them back onto the blog so I can also write about it a little bit.
So for our recent Dot Com Lunch and another foodie adventure, we headed to Happy Dining in Irvine.
Happy Dining serves Sichuan or Szechuan dry hot pot dishes. Dry hot pot is different than anything else.
It's not like the hot pot many people may be used to. It's prepared and served ready to eat instead of cooking it at the table and it doesn't have both. Hence the "dry" part of the name.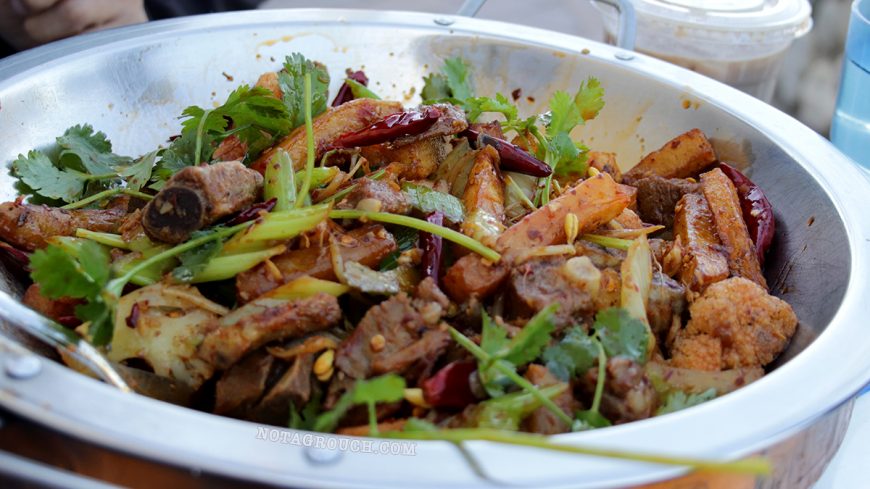 Check it out! As I made this video, I learned a few things about this dish and how it's made and all that. Happy Dining is next to Layer Bakery and Pho Ba Co, some of the other places where we go for our meetup.
The Sichuan dry hot pot food comes from an area in China called Sichuan, but some people say it or write it as Szechuan.
This is a very specific type of flavor and one of the key ingredients is Sichuan peppercorns or Sichuan pepper oil.
The peppercorns aren't peppercorns or peppers at all, but instead, Sichuan peppercorns consist of the pinkish-red dried outer husks of the prickly ash shrub.
The essence of the peppercorns will make your mouth tingle, or sometimes people describe the feeling as a pleasant numbness. It's really interesting, you should definitely try it if you haven't.
Chinese Hot Dry Pot at Happy Dining in Irvine
You can find Happy Dining on Facebook here, and on Yelp here.
My Review about Happy Dining.
This one is hard to review because it's so different than other styles of Asian food. And even harder when you take into account the Sichuan peppercorn oil.
The whole dish really hinges on that spiciness and the sensation that the Sichuan pepper brings to the table, no pun intended.
Overall, most of the dishes have the same seasoning so the main difference is the protein that you pick to go into your dish. You can select from options like beef tendon, pork ribs, chicken wings, lamb, catfish, and a few others.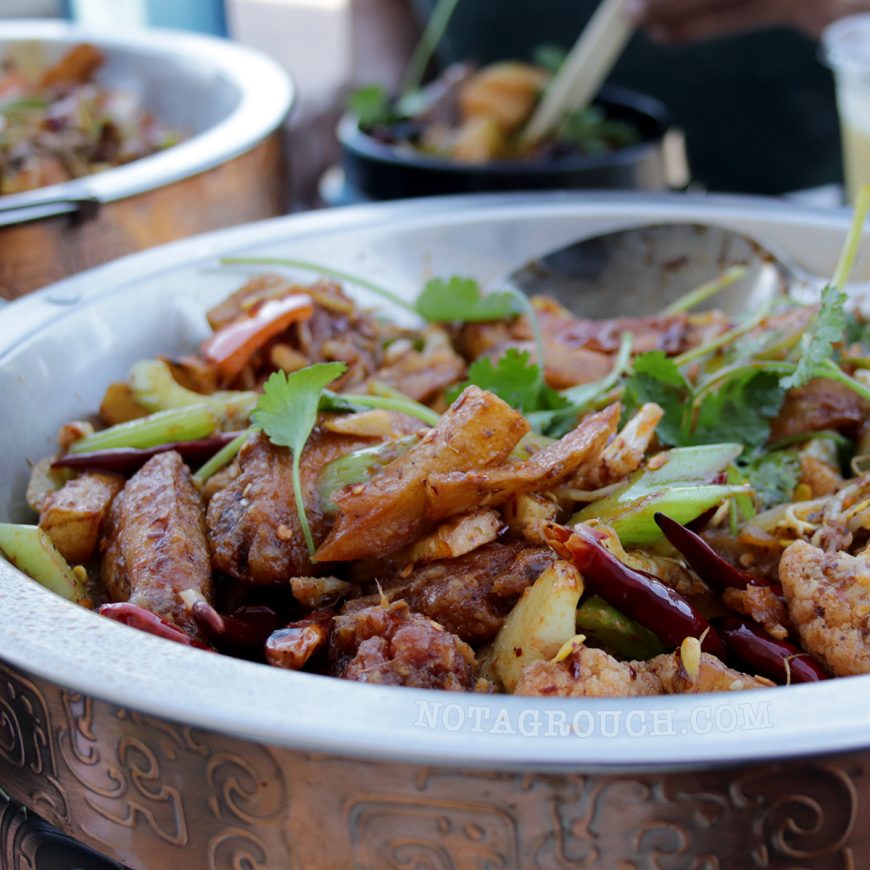 At some point they even served bullfrog. I'm not sure why they took that off the menu, but it's no longer available.
During our visit, the service was terrific. We asked to be seated outside and that's rare, but they accommodated us without any problems.
There were only two downsides I found. One was that they don't have their lunch specials available on Saturdays when I went, the second was that the dishes have a lot of vegetables, but could use a little more meat in proportion.
On a 1-5 scale, this place deserves a high 3 or a 4. I would definitely recommend it if you like Sichuan dry hot pot or if you want to try something new.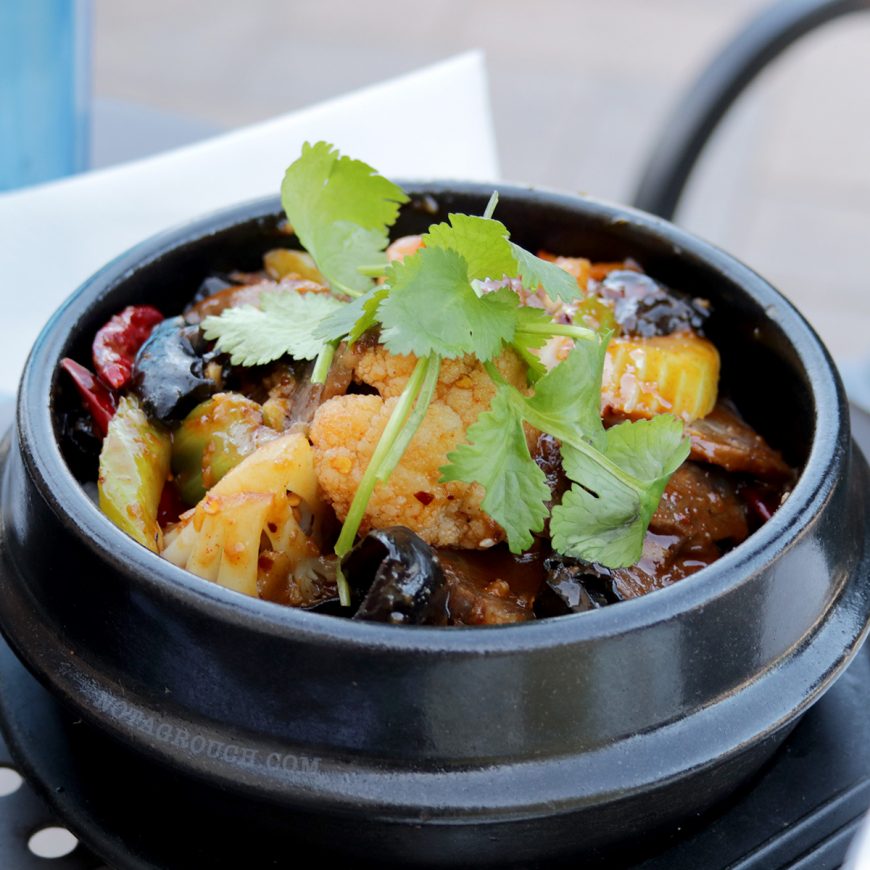 The food comes out quickly and the chafing dish lighted gives the pot a bit of a sizzling for a few minutes. The food can definitely be spicy. I ordered "medium" and it was borderline too hot for me. I probably would have liked it a little bit milder but it was still delicious.
Try the mung bean soup also. It's really good and helps with cooling your mouth if it the food gets too spicy.