Statigram is now Iconosquare
Instagram remains one of my favorite apps and social networks. I mentioned before that Statigram could help you determine where your Instagram followers come from.
So I went to check up on that feature and see if my followers had changed and that's when I found about the new name for Statigram. Iconosquare is an interesting name.
Their blogpost calls for a growth in features and service focus as the reason for the new name. I am not totally in love with the name, but I hope they continue to give us amazing tools.
Update: Later on I found out that Instagram changed their TOS for their API and developers and apps apparently aren't allowed to use "gram" in their name. This makes sense and explains why Statigram and other Instagram apps have changed their name.
Finding out where your Instgram followers come from is one of the things that helps to see if you're attracting the right crowd. At least for business, it is important to try to target the right followers geographically.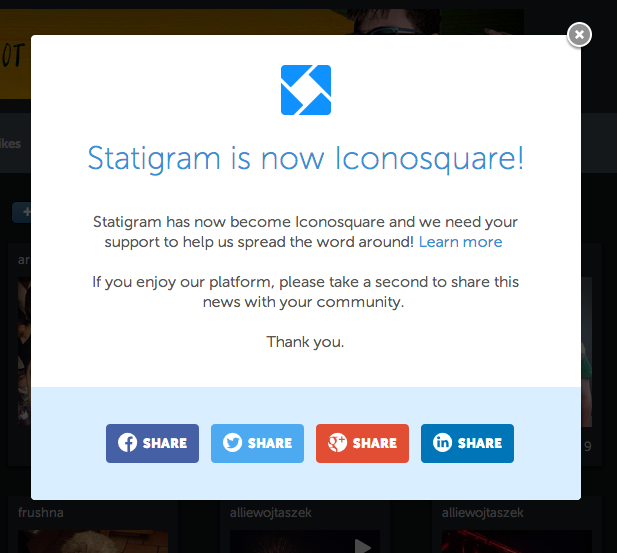 Another thing I noticed about Iconosquare in one of their newsletters was this:

I am definitely looking forward to testing out the connection with Hootsuite to see what is available to help manage accounts on Instagram. Currently I only manage 3 accounts but I'm starting to get more and more inquiries about doing Instagram account management. We'll see how that goes.
Besides giving you an idea of where your Instagram followers come from, Iconosquare gives you "snapshots" which are tiny infographics that give you stats about your account.
The infographics that Iconosquare gives you these infographics or snapshots:
Infographic for Profile Stuff
The most liked picture in your account
Your most used, or presumably your favorite filter
The percentage of pictures and video you post with filters
Total media posted
How many likes you have given out
How many followers you have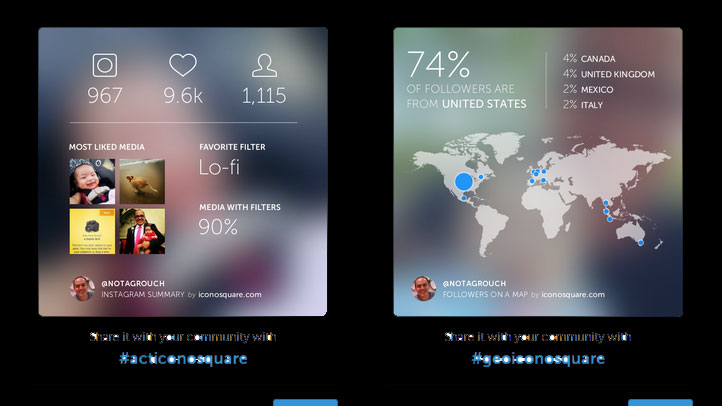 The Location infographic shows where most of your followers come from and a breakdown of the next four spots along with a map that shows hot-spots. There is one iconographic that shows your favorite Igers and a count of how many likes you've given them.
The last three aim at the achievements part of your Instagram experience by showing you the first post you made on instagram, one graphic that shows your three "firsts": The first post you made, the first Iger that you followed, and the first Iger that followed you. Then there is your most liked post.
Overall, Statigram, er Iconosquare continues to be one of my favorite Instagram app and you should check it out if you want to manage your Instagram account better.