36 Ways to Make Money Online and Offline
When I started this post, I thought it would be a short list. Maybe five or six different ways you can make extra money online. Then it evolved, as most blog posts do. The final title came about after adding more and more ways to make money online and offline.
I kept finding more and more to add to the list, so it grew to what it is now.
Almost seven hours, 52 revisions and just over 5400 words later, I wrapped up this post.
It is by far, the longest blog post I've written for my blog. I hope you enjoy it and find some useful tips that will help you make money online.
Before I get into it, I have to remind you that making money online is real, anybody can do it. And with the "gig" economy or "sharing economy," the notion of a regular job is eroding even more.
You just have to get started.
The options and possibilities are endless, and once you get started the limit of how much you can make depends on your efforts, the niche you pick, and a few other things, but it's mostly up to you.
The biggest limit will be your own mindset and belief.
You have to believe you can do this, you have to. If you're cynical about it, you may never crack the nut. If you're negative, you will see negative results.
And as a reminder, or if you didn't already know many of the links in here are affiliate links. You can
learn more about that here
.
And without further ado, here's the list of 37 ways to make extra money online and offline. There is technically a little bit over 40, but you'll see why I didn't count them all. Enjoy, please share if you find it useful and you think others will benefit from it.
Oh yeah, and I'd love to hear any feedback you have, whether it is about the post itself or any of the methods I described.
Ok, enjoy these ways to make money online & offline.
1 - Found money
The reason this post was inspired is that a family member reminded me of the "unpaid money" you can find from the government. I know this sounds fishy right off the bat, and it may not really count, but bear with me. This could jumpstart your whole making money online adventure!
Someone had told me about this years ago, but I totally forgot about it. Then just recently another family member reminded me to check again and sure enough. I had some money waiting for me.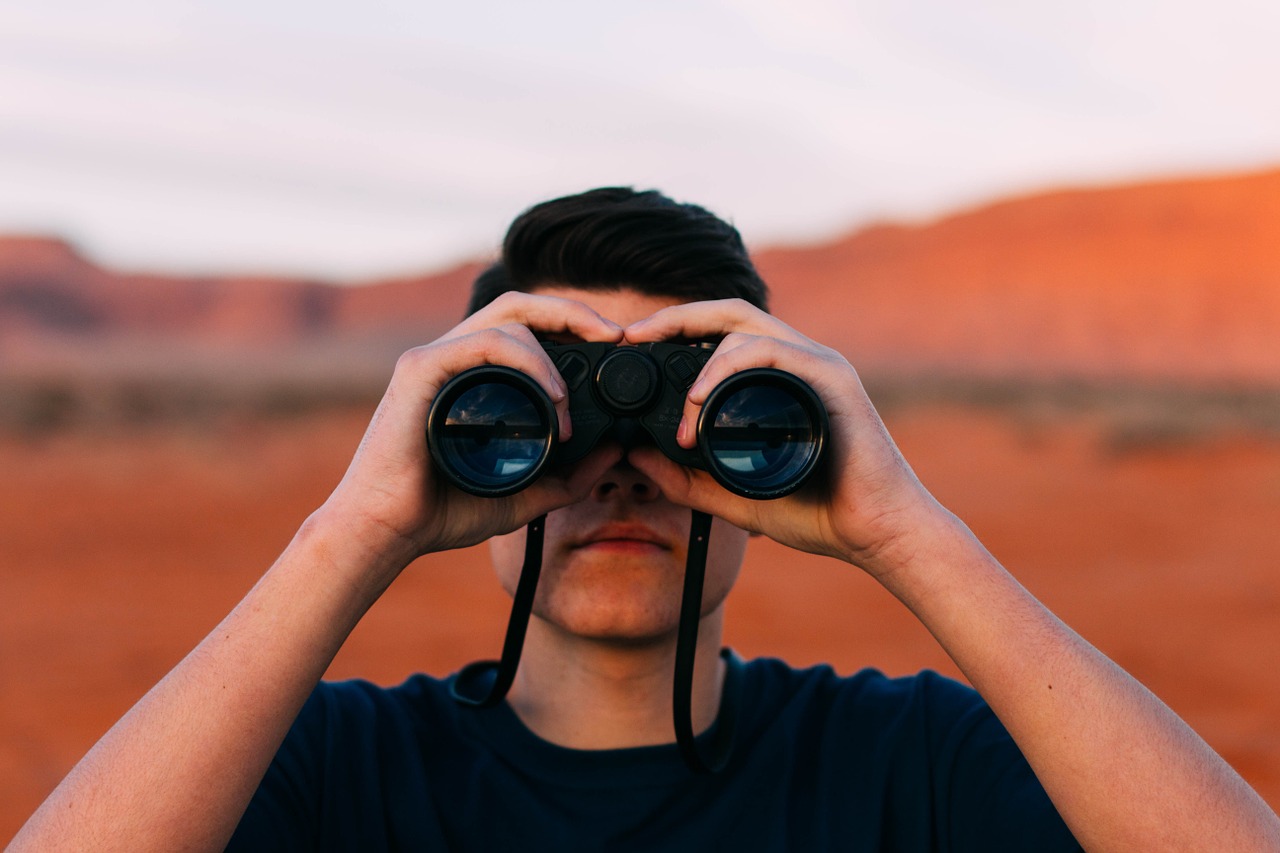 Apparently, when certain financial events happen with companies, they may have to pay or give some money to the state to "hold" for you until you claim it.
I checked the unclaimed property for California website and I had a little over $90 waiting to be claimed. I claimed them and about a month later they sent me 5 separate checks authorized by the Controller of California, Unclaimed Property Division.
Winner, winner, chicken dinner! Right!?
Well, it's just $97.29 and that isn't a lot, but it could easily pay for a domain and hosting for an entire year and maybe even the first couple months or more of email service! Think of the possibilities. You could start a business with that!
You could literally start a business on a website that could bring you anything from some extra spending money for the weekend to a full replacement of your income.
Instead of giving you a link for each state, here's the official website, a good location to start your search depending on where you live. There are other types of searches you can make as well so look around on this page: Unclaimed Money from the U.S. Government
2 - Start a blog!
I put this at the top of the list because I cover this all the time with videos and blog posts and tweets, it's how I make most of my money online. This blog, the one you're reading, makes me money.
As a quick side note, Here's a blog post with a video where I cover one of the best tips I have for people that want to
start a blog for profit
.
Still today and for the foreseeable future, blogging will be around. And I consider it one of the best ways to increase your income.
At the very least, you should have a blog to brand yourself, document special events, news, and opinions. That could be a personal blog.
At best, financially speaking, a blog could make you a millionaire. It's a small step to go from a personal blog to a money making blog. But both can make you good money.
But isn't blogging dead?
Don't listen to the naysayers, they've been saying "blogging is dead" since 2005. Sure, blogging has evolved, and it will continue to evolve for the next decade and beyond.
We see a lot more integration with video and audio, and surely trends in culture an technology affect how blogs get produced. Blog creation, distribution, and consumption will simply adopt new technologies and fit the current trends, but the process of sharing thoughts, news, and other types of information will be around for a while.
If you think of a blog as a way to share any type of information, with people interested in the topic, whether the information is free or behind a payment system, that's a blog.
Currently, the most popular platform for a blog is WordPress and requires pretty much the same stuff it has used for the past 15-20 years. A web host, a domain and the blog engine (WordPress). Next year it may require something else and we may produce and consume the content differently, but it will be an evolution so it's never too early and never too late, today is just right to start a blog!
So How Do You Make Money With The Blog?
The blog can make money in a few different ways. In fact is one of the most popular ways to make money online.
For example, the easiest is by selling advertising space on the blog. You can sell ad space directly by using a plugin like OIO Publisher, or Adsanity, or through a network like Adsense or Media.net. With OIO Publisher you can place your own ads, sell ads directly or place network ads easily.
With a list too! Every blog and website must have an email list. This is one of the key components to a blog monetization strategy.
I debated whether to add having an email list as a separate way to make money online because you can actually make a paid newsletter, that's becoming trendy in some spaces and especially with some real niche content.
I will probably talk about this on its own blog post, but whether you use an email list for your blog or for a stand-alone newsletter, Aweber is the place to go to get that started.
Native content is a hot topic right now also. A blog can make money by accepting long-form blog posts as "sponsored posts," aka "native content," or "influencer promotions." Depending on the niche and traffic or influence of the blog, a blog post may be worth $50 to $10,000 to the right company. The better you develop your blog, grow your active audience and prove that you can compel the audience to take action, the more you can charge per post.
The last method I'll mention to help you make money with a blog is to use affiliate marketing like Notagrouch.com blog does.
Almost any time you see links on my blog they may be affiliate links. This means that I could get paid a commission if you purchase something through one of my links. You'll often see a disclaimer like the one in the introduction of this post.
Ok, one more method to make money with your blog... I can think of at least six more right now as I write this, but I'll cover this one more before moving onto the next big section.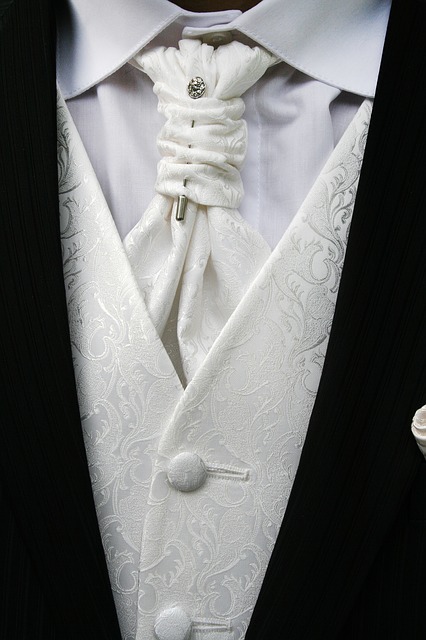 The last method I'll mention is by creating a private membership blog or website where you charge access for content using a membership system likeMemberpress orWishlist Member. You can charge per month, per quarter, per year, or any way you want.
Some websites charge per article. You can also separate membership levels into as few or as many as you want or need. This way you can also offer different pricing and value models.
Both of the plugins I mentioned help you manage access, record keeping and payments so the logistics making money from access to your content is fairly easy.
Ok, onto the next section. If you want more ideas for blogging for profit, let me know in the comments or on Twitter.
Making Videos
There is a huge trend favoring videos overwritten and other visual content. People love watching videos so this could be a way to make some money. There are a few options that don't involve a lot of production costs, just your expertise, a little bit of elbow grease and actually doing the work.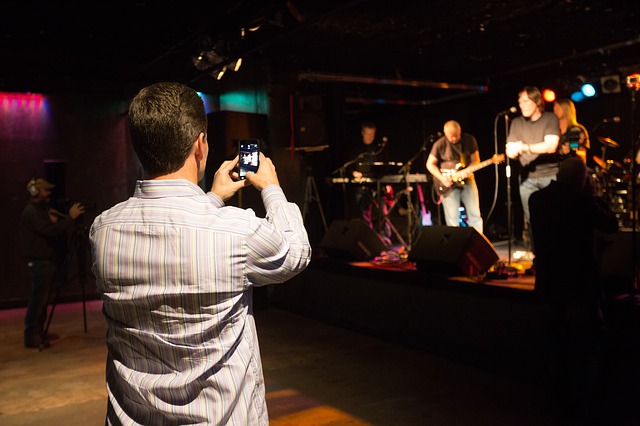 3 - Youtube monetization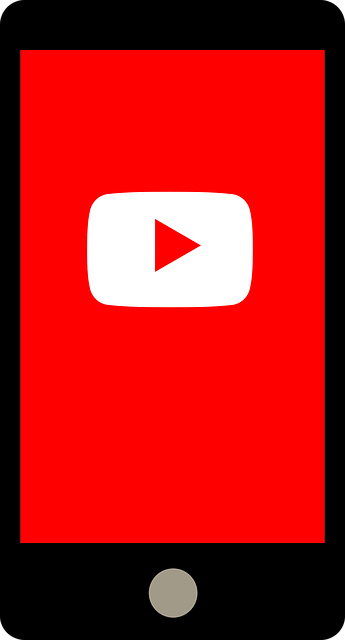 Youtube started as a video sharing platform and now it has become ingrained in our lives. People go to Youtube to learn, explore and be entertained. But you can also produce videos to make money. Years ago, Youtube started their ad-revenue program where you can get a portion of the proceeds generated from advertising on your videos.
You could make anywhere from a few dollars to several thousand dollars each month; some people make over five figures from their Youtube channel. The key is to make videos that are advertising friendly.
To start, get a Youtube channel, plan out what you're going to make videos about and start making them. You could start with your phone's camera and a basic video editor that comes with your computer, Youtube even has its own video editor and a huge collection of music you can use for free.
After you meet the threshold for your channel to become monetizable, you can apply to the program and once approved you'll start making money from each ad that shows in your videos.
You can also make money by hosting live videos and allowing people to use the superchat feature to donate to your channel.
Super Chat is a new way for [Youtube] fans and creators to interact during live streams. Fans can purchase Super Chats to highlight their messages within the live chat stream.
Learn more: Youtube partnership program
4 - Patreon
Patreon is a site that lets you share your videos to a select group of people that have paid to have access. It works in a way that people can pay a membership fee to access the content.
In exchange for the membership payment, people expect content to be unique or special in comparison to regular content you may be posting on Youtube. You can also offer rewards based on each level you create, like special access to Q&A sessions, or one on one calls, or other member perks.
One of the benefits of Patreon is that the memberships tend to be recurring, so whether you charge $1 or $100 per month, as long as you continue producing good content and your audience likes it, you get those payments every month.
Learn more: Patreon
The Sharing Economy
One of the newer phenomenon in recent years is that type of business where an owner, presumably you, has "downtime" on a property and thus this property may be listed on a website or app where it will be cataloged as available for rent, lease or hire. This essentially gives the owner an opportunity to monetize their unused or little-used property.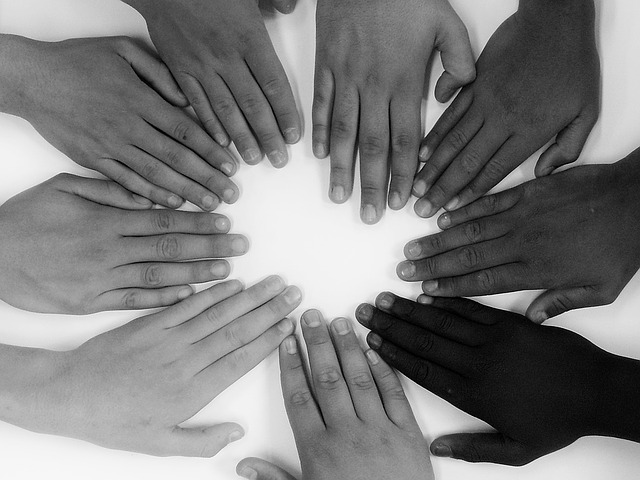 So if you have a vehicle that is just sitting there while you watch TV, you could make money with it by renting it or driving it.
If you have a piece of land doing nothing, you could make money with it. Same goes for just about anything nowadays so the following section is dedicated to that type of business.
While the marketing materials, commercials and most of the buzz you hear about these companies is geared towards and from a consumer point of view, consider the other perspective.
You may be one of the owners and thus, you can make money by listing your room, boat, RV, or another type of property and in some cases you may be able to make upwards of 6 figures just with stuff you already have!
I broke down the next section into 4 sections, driving someone, delivering food, delivering something or renting something.
Driving Someone
This is sometimes regulated and controversial in some places so check the different apps to see if it's available in your area.
This could be fun and profitable. It seems that "everyone is doing it", but new companies and niches keep coming up.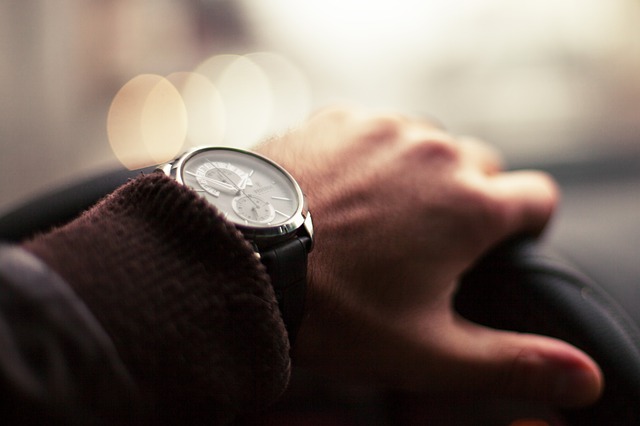 Take a look at all of the options I found:
5 - Uber
The kind of money you can make with Uber varies from location to location. I know a few friends that can make $300 to $1000 per week, but it all depends on the time and other factors. Buzzfeed has a very interesting article about how much Uber drivers really make right here.
Uber pays referral and performance bonuses too so that could bump your pay quite a bit if you make it a goal to get those bonuses. This is also dependent in your area, if you live in a rural area, service calls may be sparse. Use my Uber link and you'll get $5.00 or a driver bonus.
Learn more: Uber
6 - Lyft
This is the closest competitor to Uber and in some cases, it is better for you as a driver. It is all about economics, right? Well, with Lyft, things may be a little more than just financial. It seems that people like Lyft a lot more than Uber because of Uber's controversial history with some of its leadership and business practices.
You definitely will want to try both Uber and Lyft if you're going to try the driving for hire game. Some people report earning a lot more with one or the other then they focus on that for the most part.
Learn more: Lyft
7 - Wingz
While it has a limited reach, it is growing and growing fast. Wingz is like a normal ride-sharing service but more specialized and ideal for pre-scheduled trips. As a consumer, you can establish an ongoing relationship with your favorite driver. This seems a bit more like a limousine service but a little bit more relaxed. You get to pick which rides you want to accept.
The opportunity to make money here is to offer special features and a friendly service so that frequent travels select you as their driver. Their website seems to indicate that they are focusing on specific niches so check them out if your vehicle is special in any way.
Learn more: Wingz
8 - iCarpool
This is very unique and it's good if you have regular commutes and have empty seats in your car. That's their slogan, in fact: turn your empty seats into cash.
The way it works is that you stop by one of the stop spots and people can join your "carpool" and then you go about your business to your destination. You'll stop at another designated area and you're ready to go. No detours, no short rides, no long rides, just the rides you want to provide. The website doesn't explain how much you can make or how much each rider pays but if could be profitable in some areas and certain time zones.
Learn more: iCarpool
9 - HopSkipDrive
This is another niche service and limited to certain areas, but if it fits, it could be a great way to make extra cash. The site talks about how some drivers can make about $30.0 per hour. The focus is on driving kids.
The service is available in San Francisco and the Los Angeles areas, but I believe they'll be expanding to other metro areas soon. This is a highly sought after service by many parents I've talked to.
Learn more: HopSkipDrive
Delivering Food & Beverages
10 - Ubereats
The food version of Uber. Restaurants need food delivered to lazy busy people, you come in and save the day. If you're a restaurant, you can enhance your profit by offering delivery in your restaurant, or you can become a delivery partner and deliver food in exchange for that sweet sweet money.
You'll be paid a pickup fee, a drop off fee, and for mileage from the pickup to the customer. Some people will give you tips as well. Drivers report making between $8.00 and $12.00 per hour.
Learn more: Ubereats
11 - GrubHub
If you are within their service area, GrubHub claims more orders than any other delivery service; they are partners with Seamless. Other benefits include keeping 100% of the tips and making up your own hours. I couldn't find any reliable figures to quote for drivers, but GrubHub claims it's competitive, so I'm guessing that it would be between $8 to $16 per hour or more.
Learn more: GrubHub
12 - Doordash
If you want to make money with Doordash, you'll be a "Dasher" and from the research I've done, you will make anywhere from $10 to over $18 per hour. But this really depends on a lot of factors. One interesting feature available in some areas is a minimum payment. In some locales, you are guaranteed a minimum hourly rate, while other places guarantee a minimum per-delivery payment.
Learn more: Doordash
13 - Postmates
Postmates is another food delivery service that lets you drive for them. Very similar to other services and available in certain locations, drivers report earning between $8 up to $13 per hour. Your mileage may vary (literally and figuratively)
Learn more: Postmates.
14 - Saucey
This is what many party people have been waiting for. Saucey specializes in delivering beer, wine, spirits and the snacks that go with that. Ideal for people that want to have alcoholic beverages delivered to their doorstep. As a driver, this can make you a good amount of money, but reports are mixed. It seems that you could make at least $10 per hour and maybe more, depending on tips and the popularity of the app in your area.
Learn more: Saucey
15 - OrderUp by Groupon
OrderUp was acquired by Groupon about three years ago. Specifically focused on food, OrderUp strives to create a vibrant community of passionate drivers to deliver food to hungry folks. Also known as Groupon to Go, they're quickly expanding and currently serve just over 55 different areas. It wasn't very obvious how much drivers can make by delivering for OrderUp.
Learn more: OrderUp
16 - Caviar
Caviar prides itself in having the other restaurants in their offerings. The ones that usually can't be found on Postmates or GrubHub, the high end restaurants. This is a little bit different in that you can make about $25.00 per hour, and you get paid instantly after each delivery is completed via the Cash app. Areas of service are still limited so you may not have this available, but it is still worth checking.
Learn more: Caviar
Delivering Stuff
17 - Amazon Flex
Amazon Flex is where you can join to deliver packages for Amazon customers. Amazon advertises an hourly rate of $18.00 to $25.00 per hour. Seems pretty straightforward and you can sign up now.
Learn more: Amazon Flex.
18 - Roadie
Roadie is really cool, lets everyone play a legal version of The Transporter. As a driver, you get to chose which gig you want to accept. The gigs are one-way deliveries of random items.
For the consumer, this is ideal when you want to send something across town or across the country. For you as a driver, you can offer your empty space if you have long commutes or plan on taking trips where you have additional cargo space. Some of the more common items you may be transporting include art, construction equipment, furniture, bikes, that sort of stuff.
They have a pretty good app indicating how it works and what's allowed. They report that local gigs pay up to $60 and long-haul gigs pay up to $650. Ideal if you have a truck for example and make regular trips between California and Arizona, or Nevada and same for any other state group of states.
Learn more: Roadie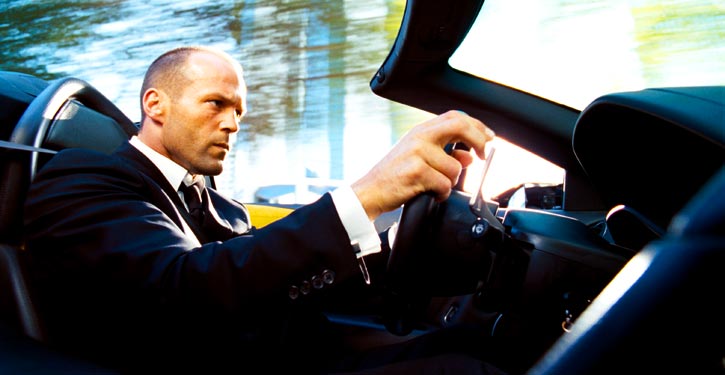 19 - Deliv
This is a delivery service for businesses. You designate when you're available and you'll be making deliveries for customer orders from places like Best Buy, Macy's, Walmart, and other big retailers as well as other stores. One benefit is that you don't have to deal with people, or food orders, you don't have to run errands either. Just spend your time delivering boxes. Deliv claims you can make up to $22/hour.
Learn more: Deliv
20 - Burro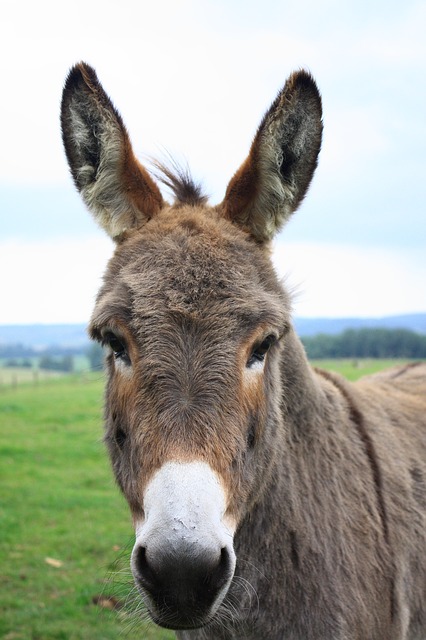 Burro lets you use your truck to complete deliveries. You help people haul and move stuff and can make a minimum of $40 per delivery while some people making up to $1600 per week. If you don't own a truck, you can sign up as a helper too.
When I checked out the app, it seemed a bit overcomplicated to sign up. You first have to get a "driver token" and you do that by emailing them. Seems like a big obstacle to sign up or use the app, but if you're in an area where it gets popular, you could make a good amount of money.
Learn more: Burro
21 - CitizenShipper
Similar to Roadie, this service lets people post a job and allow various drivers to bid for the job. When I was browsing around I found most of the shipments are across several states and the bids can range from several hundred dollars to several thousand dollars. It seems like a great way to make money if you already drive a lot across states and want to make some extra money by taking small detours.
The jobs appear to be scheduled a few days up to a few weeks in advance so you have time to bid for jobs and maybe negotiate the deal. A lot of people seem to use this service to send their pets across the country when they're moving. Your pay may vary from gig to gig, depending on the distance and the type of cargo.
Learn more: CitizenShipper
22 - Instacart
One of the more popular grocery shopping apps. You can join and shop and deliver groceries for people that need help with that. You get paid weekly and normally make from $10 to over $20 per hour depending on times and the area where you live.
Learn more: Instacart
23 - Favor
Limited to various areas and cities in Texas, this service matches you with people that need errands run basically. Pick up groceries, pick up dry cleaning, much like the other delivery services but almost anything goes. It would be killer if it were available outside of Texas too.
Learn more: Favor
24 - Shipt
Shipt is a grocery delivery service. They partner up with big name brands like Target, Meijer, Western Market and H-E-B. You can become a delivery person for them and earn around $22 per hour. While they're in limited areas at the moment, they are expanding every week so they may have a service area close to you soon if they don't already.
Learn more: Shipt
25 - GO Share
This is the solution for people that need quick hauls the same day. Think about that time you bought something at IKEA but couldn't take it home and the IKEA delivery service would take 4 or 5 days to schedule your delivery. GO Share can get your stuff delivered within one hour, or so they claim. As a driver you can make between $47 to $71 per hour plus tips. The service is available in 12 major cities in the US so check it out and see if you can make some extra money with them.
Learn more: GO Share
26 - Burpy
Groceries ordered and delivered in as little time as one hour. You can join Burpy to become a shopper for select stores, mostly in Texas. You'll be delivering from stores like H-E-B, Wholefoods, Costco, Kroger and more. The reach of this app seems to be limited to Texas and I can't find any indication that they're working on expanding but you never know. For the time being, if you're in the great big state then check it out and make some extra money!
Learn more: Burpy
Sharing economy
This is the section where you have something others are willing to rent or lease from you. This provides you as the owner with a new form of income and provides the marketplace with a unique experience or something that wasn't available for consumers at all.
If I think about the longevity of this newer economic model, in human years, I think that the "sharing economy" or "gig economy" as it's often referred to is but a few days old. Great time to get started!
27 - Wrapify
This one is interesting. The way Wrapify works is that you sign up and activate the app and allow it to track your driving behavior for about 50 miles. After that, your app will alert you if there are any advertising gigs for you. Then you go to a location to get your vehicle "wrapped" with the advertising campaign and you'll get paid for driving with your car wrapped up in an ad.
It's a clever way of using your car to promote a product or service and I suppose that the more you drive on busy highways and during rush hour, the more you can make. They estimate on their website that you can make between $262 to $452 per month.
This is really good if you combine it with another driving service so that you can make double the money, you could get paid while you deliver someone AND by advertising at the same time. You can see some examples here.
Learn more: Wrapify
28 - Carvertise
Similar in process to Wrapify, this pays between $100 to $200 per month for wrapping your car and between $300 to $1200 per campaign. You need to drive at least 30 miles each day and have a vehicle newer than 2008.
You can make additional money by parking your vehicle in strategic locations; this pays up to $30 per hour.
Learn more: Carvertise
29 - Hipcamp
Hipcamp is the only app in this list for which I've written a dedicated post. Hipcamp allows landowners to let people camp out in their property. As a property owner, you get to keep 90% of your bookings. It's up to you how you want to offer your land.
This is their commercial, I love it.
Maybe you want to let people rough it in your undeveloped land and pitch a tent, or you could develop it with amenities to attract the people that are into glamping. You could for example, turn a working farm into an attraction with a camping site, other types of outdoor locations could offer different opportunities to visitors.
The website reports that some property owners are making over six figures each year from renting their spaces out to travelers.
Learn more: Hipcamp
30 - GlampingHub
This is similar to Hipcamp but it includes international locations and the locations fetch much higher prices on average. They boast over 34,000 locations and include some places in Asia, New Zealand, Africa, South America in addition to locations in the USA.
It appears that they're a little more selective but if you have a good location that would attract tourists looking for an experience closer to nature than a hotel can offer, this may be the way to monetize your property.
Learn more: Glamping Hub
31 - BabyQuip
Previously known as Babierge, this is a great service for parents and a good way to make extra money with your unused kids' equipment. They focus on toys, strollers, high-chairs, and other types of kids items that traveling parents would want to use but don't want to necessarily pack and bring along in their trip.
The way you can make money with this is by making your unused children equipment available for travelers.
Items rent out in the range of $8 to $40 or more per day. Their website shows that you get to keep 80% of the fees and 100% of the delivery fees.
Learn more: Babyquip
32 - Turo
Turo is a peer to peer rental car system. You can make money by listing your car as a rental. Turo, in their own words: Skip the rental counter and book unforgettable cars from friendly locals.
For consumers, it sounds like a great offering to eliminate the boring options you get with traditional car rental agencies. As a car owner, you are paid on a percentage basis when your car gets rented out.
For example, if your car is worth $12,000 and you're willing to rent it out for 10 days out of the month, you could make around $3200 per year. You're not going to spend a week in the Bahamas with that money, but it could pay for all your vehicle expenses for the year and leave you a little bit of pocket change. If you increase the car value to say, $35,000 then you could make around $6300 per year.
This seems to be one of the most passive options if you don't use your car frequently or have a second or third car mostly just sitting around.
Learn more: Turo
33 - GetAround
Similar to Turo, but it aims to let you rent a more "regular" car. GetAround claims you can earn upwards of $800 per month which isn't bad if you have your car sitting around a lot of the time.
Worth checking out. It appears that they are rolling out the service in select areas. GetAround is currently available in San Francisco, Oakland, Berkeley, Portland, Chicago, Washington DC, New Jersey, Los Angeles, Seattle, and Boston! But they promise to have more locations soon.
Learn More: GetAround
34 - Outdoorsy
Outdoorsy is like Hipcamp but for RVs. If you ever wanted to go camping in an RV, this is the place where you would look for one.
But as an RV owner, you can make in the range of $900 to $1800 in average, each time your RV is rented out. That's really cool since you wouldn't be using your RV most of the time anyway.
Learn more: Outdoorsy
35 - RVshare
Similar to other services listed here, this lets you rent your RV out to people. They provide RV insurance, roadside assistance, and all the payment processing.
Their website shows that you can make in the range of $5000 to $30,000 per year with your RV. Another way you can make money with RVshare is by promoting them on your website using their affiliate program.
Learn more: RVshare
36 - Rover
Rover is for dog lovers. You can make money by becoming a sitter. You can walk dogs, or dogsit them for the day or several days. It's up to you. There are other services you can provide, like house sitting or drop-in visits.
Although Rover recommends the rates for you, you can modify them to whatever you want and you keep 80% of the bookings. Not a bad deal, especially if you make this a full-time gig or part of an established pet caring service.
Learn more: Rover
Honorable mentions:
EatStreet.
A delivery service that is expanding quickly, but it wasn't listed because the only way to work for them at this time is to become a regular employee. This blog isn't about that regular job thing so it didn't make the cut, but you're free to check it out if you want a regular job: https://eatstreet.com/
PeerShip.
Seems like a promising idea. You deliver packages "on your way" no need for pickups and deliveries, no need for shopping and dealing with people. This one didn't make the list because their literature is out of date and seems to have no activity in their social streams since 2016. I'm guessing it was a good idea, poorly implemented. https://drivers.peership.io/
Landapart
Landapart is for hardcore outdoor enthusiasts as it focuses on "primitive camping" guests are expected to leave no trace so it's akin to camping in total wilderness. The reason it didn't make the main list is that their system is rudimentary, they don't offer insurance or anything like the other services listed do. I'm not entirely sure what they are other than a directory and messaging system, their listings are limited and their copyright notice hasn't been updated since 2016 so I'm not sure if they're even active. https://www.landapart.com/
Doorman
Another deliver-anything service where you pick your hours and you deliver packages. One feature for customers was that you could use Doorman addresses as delivery addresses and then have a delivery person bring the package to you wherever you were.
However, it seems that this service is no longer active, browsing around their site you'll notice the application forms don't work. There's also this article by TechCrunch from almost 2 years ago.
Learn more: Doorman (appears to be defunct).
In Conclusion
This is a very long list, and while it may seem that many of the methods listed are the same thing, just for different types of products, each one has its own unique features and income possibilities.
I hope that it was useful, if so, please share this out on Facebook, Twitter, even Pinterest or Reddit if you're active there. I would appreciate it tremendously.
I still favor the ways to make money online vs offline. These require no physical presence from you. Not only can I work from any location with Internet access, but I don't even have to dress up or anything like that. I can work any time I want, and making money is limited by my own efforts instead of an arbitrary salary set by my boss. The True Dot Com Lifestyle!
Investment in an online business can be very low and the profits can be huge. Web Hosting can be under $70 for the year, your email list can be started for free, and you can work as hard as you want.
But I know that breaking away from your regular 9-5 job can be difficult and unnerving so a lot of the "gig" jobs listed here can help you make that transition or simply just add another income stream to your bottom line. The possibilities are endless!