Improved Ways to Make Money with Your Glamping Hub Listing
If you remember, a while back I wrote a post about how to make money with stuff you already have. I listed a ton of ways to use your existing property, skills or intellectual property to make money or even a full-time income.
After that post, one of the companies I listed came back to my blog and posted a whole post about them.
That company is Glamping Hub and they're back on the blog today! If you don't know much about them, think of them like an AirB&B for glamping locations. Here, check out the previous post: Glamping Hub an Insider's Look at the New Way to Find Outdoor Adventures.
I like them because some of their locations look awesome and because you can make money if you have a property that could be used for camping, or erm, rather, glamping.
But I really like them because they seem to really want to help the property hosts succeed, they're constantly improving and listening to feedback and just recently they revamped their whole dashboard.
This post contains affiliate links. If you use these links, you'll be supporting my work. By visiting these links and buying the recommended products, I may get a commission. You will never pay more, and in some cases you'll actually get a discount by using my links or discount codes. In advance, thank you for following this guide and using the links I provided here. click here for more info about my affiliate disclosure.
If you're looking to explore the great outdoors and cross glamping off your 2019 bucket list, Glamping Hub is the place for you. With over 34,000 unique accommodations in over 120 countries, Glamping Hub offers a portal of glamping sites across the globe, from which travelers can tailor their nature experience.
Whether you're looking to get lost in the branches of California's redwoods from the comfort of a tree house or spend your days horseback riding through Yellowstone National Park while staying in a safari tent, there are thousands of experiences available for each and every type of glamper.

Glamping Hub has begun 2019 with one of its most exciting developments yet—a brand new version of our Host Dashboard.
The new dashboard to be released soon, is where all Glamping Hub hosts can interact with the support team; update their listings' features, fees, text, and photos.
The dashboard is where hosts can also manage their bookings, calendars, and rates; it provides opportunities to manage their properties unlike ever before.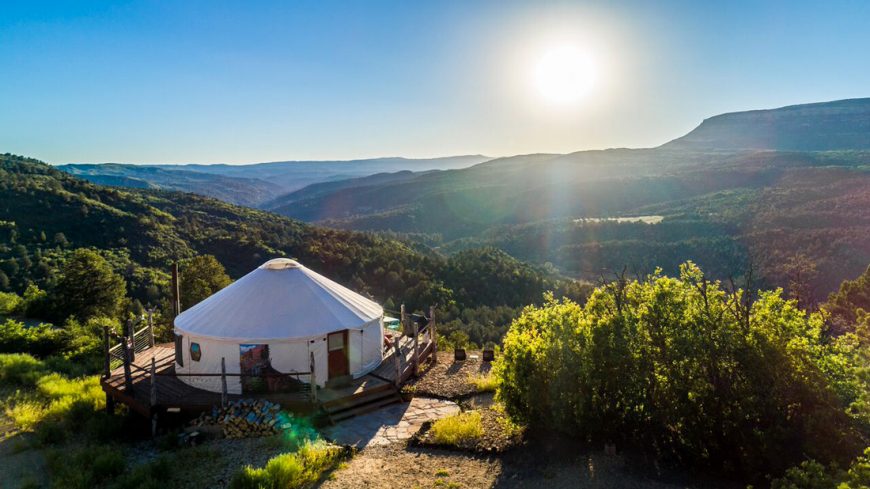 Listing maintenance for hosts is also much easier and quicker in the new dashboard, thanks to the usability of its new fresh design.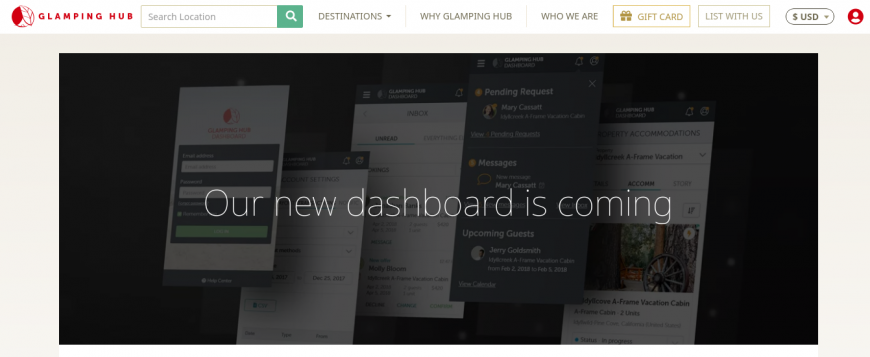 Here is a breakdown of all the new features and improvements:

1 Smart Calendar
Glamping Hub's host calendar system has been updated to be more user-friendly and allows hosts to easily update their availability. The display has also been modified and simplified to work for both the desktop and mobile phone versions.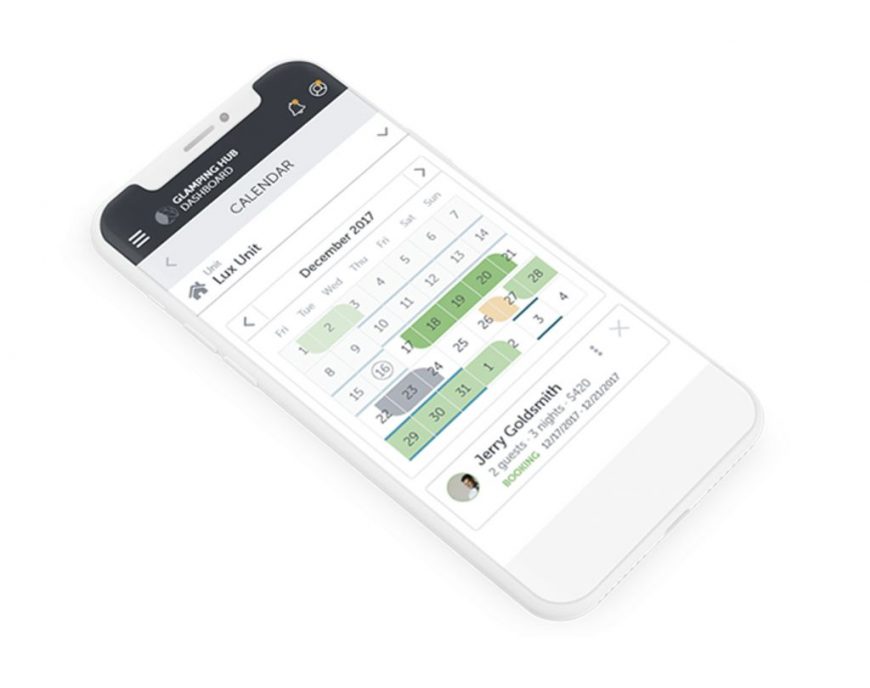 2 New Inbox
The creation of a new general inbox will allow guest messages to be received in an organized fashion and make new inquiries appearance more clear.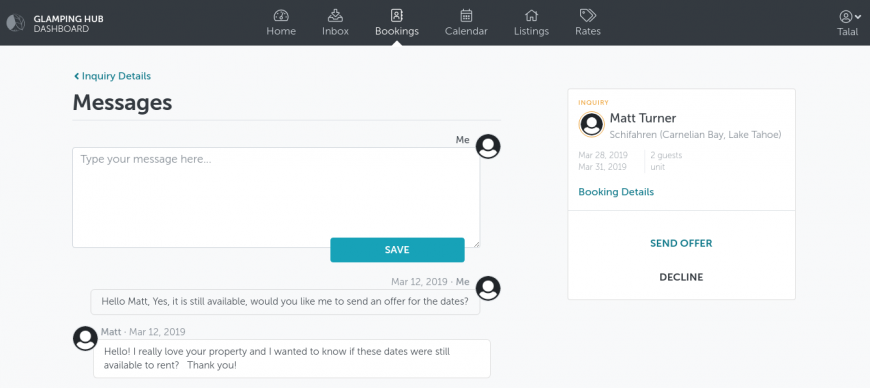 3 Notifications
All host notification emails have been completely redesigned. This new feature will give hosts clear and easy to receive details about their booking requests, confirmations, upcoming bookings, cancellations, and any important messages from Glamping Hub and guests.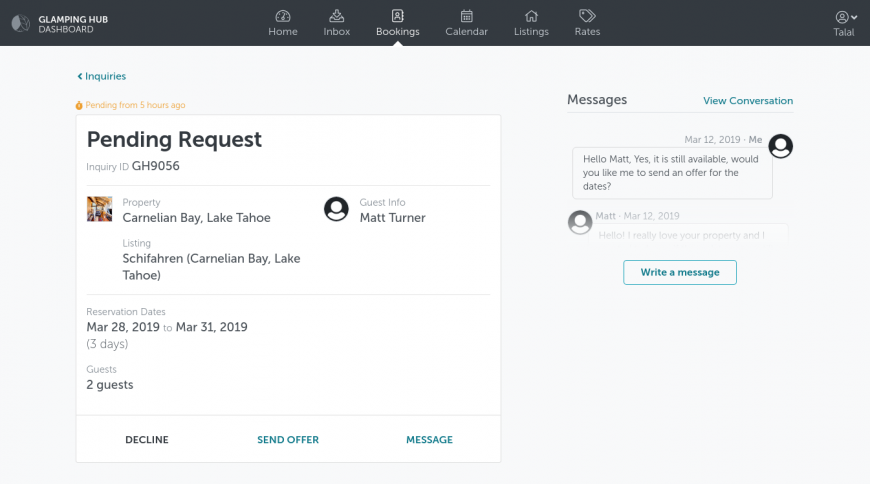 4 Help Center
This new space will allow hosts to quickly search for answers regarding their new dashboard. For any questions hosts need immediate answers to, they can simply search in the Help Center or contact the direct support line within their dashboard.
5 Intuitive Design
The new dashboard has been designed to be much more intuitive in order to make it easier and more clear for hosts to navigate and use.
For more information on how to list with Glamping Hub and plan your next one-of-a-kind glamping getaway, please visit Glamping Hub.